If you're a thrift shopper, then perhaps you've heard of The Puzzle Piece thrift shop, but what many don't know is how this shop made someone's dream come true – literally!
The Puzzle Piece is owned and operated by Chris and Bryan Garton.  The shop is run out of what used to be their residential home.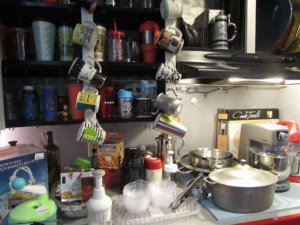 "We lived in the house for five years," Chris said.
After living in the home for some time, builders requested to purchase properties so they could construct a shopping center.
The Gartons agreed to sell the home and began the process of moving.
Shortly after, the builders' project was unexpectedly scaled back.  Contracts expired and the Gartons were left with an extra home on their hands.
"We had already started to move," Chris said.  "We couldn't stop the process."
The house sat empty for two years.  During that time, a water accident occurred and the home was flooded.  Updating the house to moving condition was not a project the Gartons were planning on.
Up to this point, Chris had always been a thrift shopper, but she had never considered owning her own store.
One night while her husband was deployed in Afghanistan, the idea came to her in a dream.  She vividly saw the setup of each room with herself and her children working around the shop.
She had the dream in 2010.  Her husband returned home from Afghanistan in April of 2011.  The Puzzle Piece opened its doors December that same year.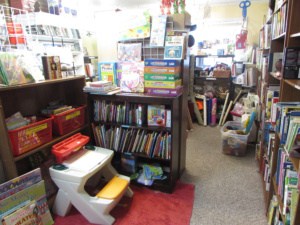 "I already had everything worked out on paper," Chris explained.  "The dream set the ball in motion."
Thanks to the builders' project that had been cancelled, the zoning for the property had already been done.  Since it would no longer be a residential property, there weren't as many renovations needed.
On December 6th of this year, The Puzzle Piece will celebrate its five year anniversary.
Before the thrift shop, Chris was a stay-at-home mom as well as an advocate for children with special needs.
She decided to title the store "The Puzzle Piece" after the autism icon because she especially wanted to help children and young adults with autism, including her son.  She wanted to give these individuals an opportunity to gain some work experience and skills in a comfortable environment.
In addition to her own children helping around the store, she also welcomes Union Pines students with special needs come to help in the shop.  The students help clean and organize the shop, preparing them for future job experiences.
The Puzzle Piece is a for-profit business with paid staff, but Chris does what she can to support locals and groups in the community – especially groups that focus on autism.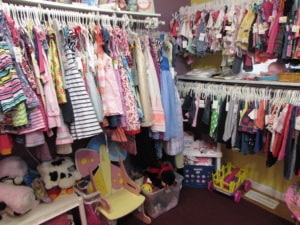 In 2017 The Puzzle Piece began "Cause of the Quarter."  Every quarter of the year, Chris chooses a local cause to donate funds to.  Items are donated to the store in honor of the cause.  Whenever these items are sold, 100% of the profit is donated to the cause.
The first Cause of the Quarter in 2017 was a mission's trip to Guatamala for a Puzzle Piece employee.  The current cause is the Arc of Moore – a group devoted to helping individuals with autism.
The Puzzle Piece is also adamant about helping individuals with consignment.  They have just crossed the threshold of having 1,000 consigners.
"There are misconceptions; we are not a children's store.  We carry everything house and home," Chris said.  "Our motto is: 'From Clothing To Crockpot, and Toys To Tools.'"
There are bigger plans in store for this thrift shop.  Over the next five years, Chris hopes to expand the shop and add furniture to their consignment deals.
Whether you're interested in books, art, bedding, or clothing, The Puzzle Piece just might be your next stop.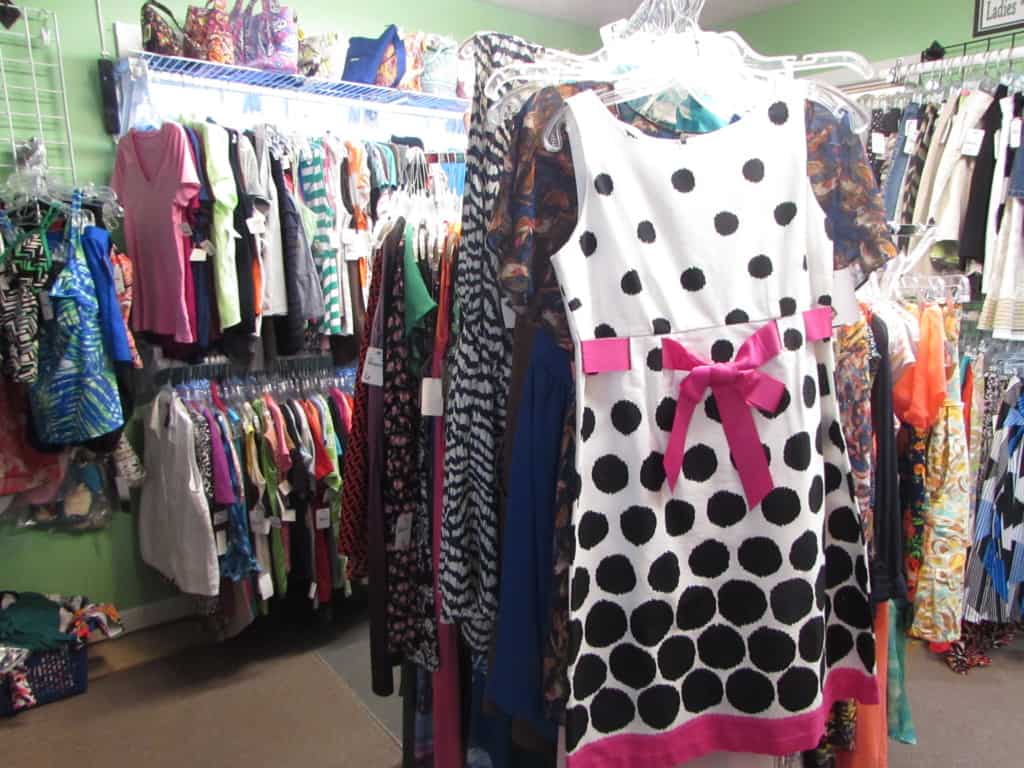 The Puzzle Piece is located at 1579 Rays Bridge Rd. in Whispering Pines.  Store hours are Monday to Friday from 10:00 AM – 5:00 PM and Saturday from 9:00 AM – 4:00 PM.  Be sure to check out their Facebook page to keep up with contests and giveaways.  To view their Facebook page, CLICK HERE.
To become a Puzzle Piece consigner, call (910) 688-7119 or visit their website at  http://www.thepuzzlepieceshop.com/.