Michael Long, owner of Pack, Ship, & Party Supply in Seven Lakes, was raised in California and working in sales when his great uncle suggested coming to North Carolina.
In addition to moving across country, Long decided to go into business for himself.  Since Seven Lakes didn't have a shipping store in the area, he decided to explore the possibility of providing that service to the community.
Just a short while later in October 2012, Pack, Ship, & Party Supply opened in Seven Lakes.
"I just wanted to do my own thing," he said.  "I knew it wasn't going to be easy at first.  I had to figure out where I wanted to take [the business]."
Long was determined to make his business different than ordinary shipping stores.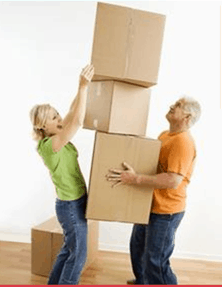 "I don't ever tell anybody 'I can't do that,'" he said.   "I try to figure it out."
When a customer needed some assistance packing items to ship, Long went to his home after store hours to make the box and pack items.
"That's what small business owners are going to do for customers," he said.
One woman had purchased supplies from the shop for an event for the food bank.  When she was unable to pick up the items, Long offered to drop them off.  He was also able to give a discount since she was buying in bulk.
"People say they're so glad I'm here," he said.
Long offers services such as U.S. mail and international shipping.  With his system, he is able to compare rates and times of arrival.
Because he is educated on the postal system, he is able to help individuals find the best shipping methods for their packages, offering a variety of options.
"I go out of my way to make sure customers get what they need," he said.
With Pack, Ship, & Party Supply, the more you ship, the easier it becomes.
Every time you ship from the store, the mailing addresses are saved in the system.  That means that the next time you mail to that address, you don't need to fill in the information all over again – perfect for those who ship internationally.
"What could take thirty minutes at the post office will only take you two minutes here," Long said.  "It only takes once to realize how easy it is."
Pack, Ship, & Party Supply is approved by the post office to operate and provide postal services.  Postmen pick up mail directly from the shop every day.  The shop also offers freight shipping.
"When people realized we're knowledgeable, they feel more confident about shipping here," he said.  "Some stores just take money.  That's not what I'm doing."
Long also has in-store mailboxes available for businesses and community members alike.  Because the mailboxes are located at a commercial address, the cost of shipping to the address is cheaper, but that's not the only benefit of having one.
Having a mailbox is also beneficial for those who receive packages on a regular basis.  With a mailbox, you won't ever have to worry about signing for a package ever again!
"Someone is always here to sign for packages," Long said.  "All carriers bring packages to one place."
Once the package arrives at the store it is scanned and an email is sent out to the package recipient notifying that their shipment has arrived.
"I hear people vent all the time about how inconvenient it is [shipping] to the physical address," he explained.
Long also supports the US economy and local businesses.  Almost all in-store party products are made in the USA.  He also outsources graphic design jobs with a local entrepreneur.
"It's nice having my own business because I like being able to help people," he said. "There's a lot I can do for this community."
The shop offers many services, including making business cards and printing flyers and laminated, double-sided menus.  Print and copying jobs can be emailed directly to the store.  Individuals only need to come to the store for pickup.
"Many businesses can use my services," he said.
Another service is his ability to notarize documents.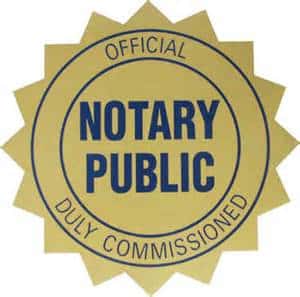 One woman came in and asked to have ten documents notarized, 200 pages copied and emailed, and to have a package over-nighted.
"We did that in one transaction," Long said.
Long ensures that customers at Pack, Ship, & Party Supply are greeted with a friendly atmosphere.  His goal is to treat customers according to the Golden Rule: "Treat others the way you want to be treated."
"I've really come to enjoy the relationships I have with customers," he said.  "We have conversation like neighbors.  People are friendly."
After five years in the community, Long is pleased with how the business has grown.  In fact, he hopes to expand the business in the future, offering more retail and more services.
"I'm in a good spot to focus on expanding the business," he said.  "There's lots of changes happening this year."
Long hopes to setup balloon purchases online so that customers only have to come in-store for pickup.  He also plans to have North Carolina T-shirts printed as souvenirs.
Pack, Ship, & Party Supply is currently looking for a new member to help part-time.  The position will be twenty to thirty hours a week with a regular schedule.  They are hoping to find someone creative, innovative, good with computers, and able to move heavy items.
To learn more about Pack, Ship, & Party Supply, or to apply for the position, call Michael Long at (910) 400-5459.  You can also visit the website at www.PackShipPartySupply.com.  Pack, Ship, & Party Supply is located at 145 West Plaza Drive in Seven Lakes.  Hours are Monday – Friday 9:30AM-5:30PM and Saturday 10:00AM-2:00PM.