On Thursday, July 13th, the Knitting Circle met at Buggy Town Coffee in Carthage.
The Knitting Circle was started in the fall of 2016.  Since then, the group has gathered every Thursday for coffee, conversation, and crafts.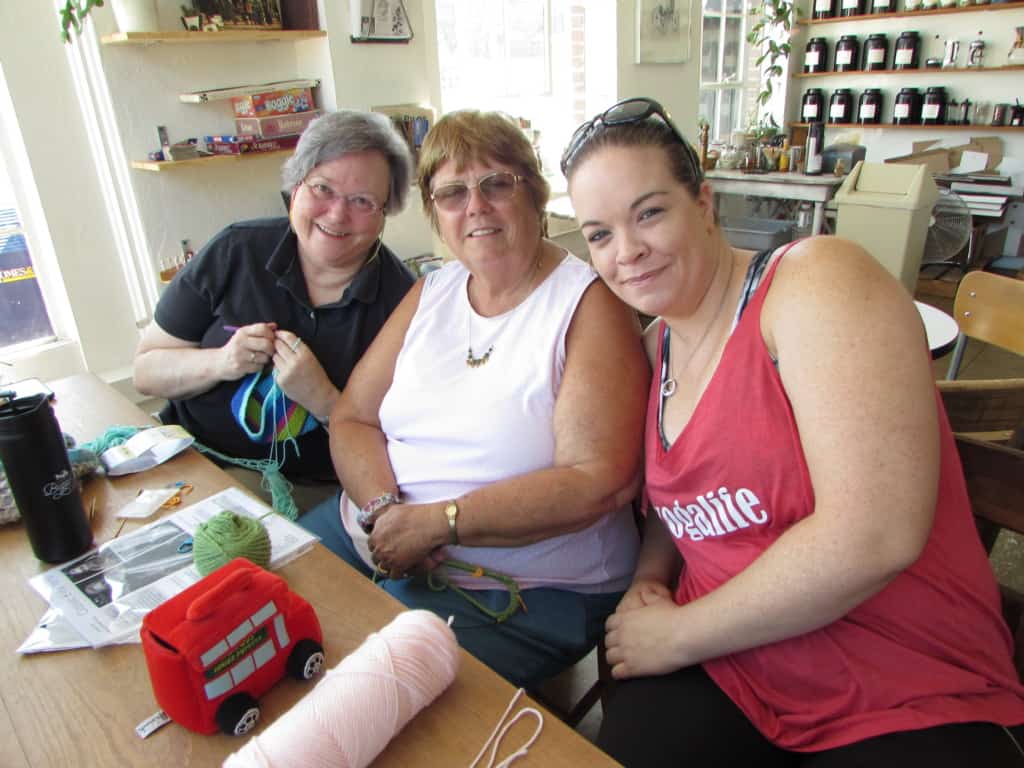 "We just kind of hang out really," one woman said.
The group welcomes more than just knitting.  They've had spinning wheels, crochet, coloring, and would even be open to having painters join!
"There's accountability [to finish crafts]," one knitter explained.
"They have good coffee, and the service is great!" another said.
The group also invites those with children to join.
"It's a kid-friendly place," they explained.
The Knitting Circle meets every Thursday morning from 9:00 AM until 11:00 AM at Buggy Town Coffee, located at 201 McNiell Street in Carthage.