McLendon Hills resident Carl Chandler has been riding horses since he was fourteen.  After retiring from his career as an FBI agent, he decided to return to his home state of North Carolina.
While reading a Southern Living magazine, his wife found information about McLendon Hills.
"We wanted [to live near] water, but not the coast," Chandler explained.  "She's got the lake, and I've got the barn."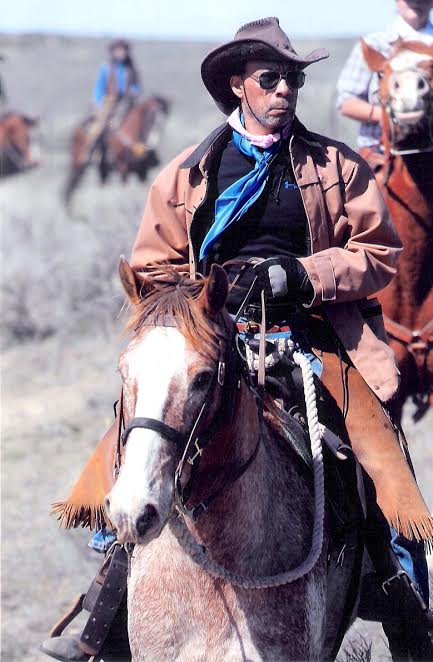 After retirement, Chandler was able to focus on his riding.  Being a self-taught rider, he wanted to have some professional training in both English and Western-style riding.
He received his nickname "Cowboy Carl" shortly after moving to McLendon Hills.  He is one of the only Western-style riders in the community.
"I am by no means an expert…," Chandler explained.  "I never got a lesson until ten years ago."
His fascination with horses led him to travel to countries such as Holland, Germany, and South Africa.  He once received professional dressage training in Portugal by Georges Malleroni – a top-notch English and dressage riding instructor.  Local instructor, Jeanette Van Mill prepped him for Portugal.
Chandler decided to purchase a horse that would suit his needs when riding in both the English and Western style.  He contacted an importer and described the horse he was looking for.  In March of 2017, Chandler purchased Yarik, a beautiful Friesian horse from Holland.
"I can use him for both English and Western riding," he said.
Chandler has plans to continue to receive professional training, but that does not stop him from testing his limits.
In May, Chandler decided to participate in the Great American Horse Drive.  This adventure takes place in Colorado and consists of forty-five riders herding over 500 horses and traveling sixty miles with them in two days.
The owner of the horse ranch is a large distributor of horses, and the horses were used in the tv show "Return to Lonesome Dove."  They also appeared in the "Lone Ranger" movie.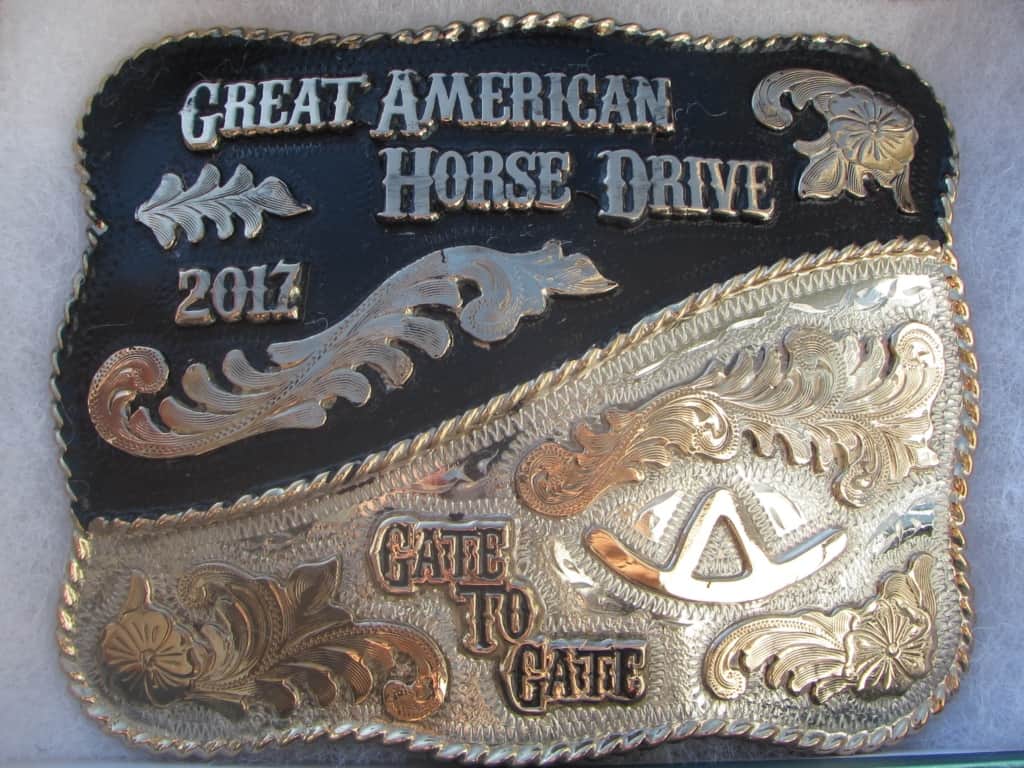 This ride is both physically and mentally challenging for riders as they travel thirty miles per day on horseback.  Many ranches have become modernized, using ATVs and even helicopters to herd horses.
"Even professional endurance riders often only ride twenty-five miles maximum per day," Chandler said.  "It's one of the [most fun] things I've done on horseback.  It's challenging because you're pushing yourself to finish the second day."
An EMS truck travels alongside the herders to ensure safety.  This past spring, only thirty-three of the forty-five riders were able to complete the ride.
"Horses move at a fast pace," he explained.  "You're trying to slow them down [and] keep them in line."
Chandler was in Colorado for this event from May 2nd to May 7th.  He is recovering from a fall he took during the drive due to equipment failure in which he injured his ribs and tailbone.  Despite his injuries, Chandler completed the drive.
"You've got to get back up there," he said.
This is the second drive that Chandler has participated in, the first being in 2014.  After riders complete a drive, they are awarded with a belt buckle to showcase their endurance.
"You get a buckle each time you finish a herding," he said.  "I probably will do it again."
Many ranches have become modernized, using ATVs and even helicopters to herd horses.  Riding like a real cowboy is a treat for those who prefer the Western style.
"In America, the idea of the "Western Cowboy" is fading away," he said.
When Chandler isn't herding horses, he's down at the stables or looking for a horse show to attend.  He travels west frequently to attend shows and will be going to the National Finals Rodeo in Las Vegas in December. During this Rodeo, cowboys from around the world will compete to see who has the highest skill level.
Chandler's horse hobby has also taken him to Argentina, Spain, and Costa Rica where he's spent time learning riding tips and working on different ranches.
"Being a cowboy is more of a respected thing there," he said.
Chandler spends quality time at the McLendon Hills stables with his horse, Yarik.  He enjoys helping his neighbors at the stables and looks forward to putting on a show there this October.
McLendon Hills has had four horse shows over the past five years.  During shows, English and Western riders perform while the public has the opportunity to tour the barn and meet the horses.
This year Chandler plans to have food trucks, adult versus youth competitions, the local 4-H club, and farriers and veterinarians to answer any horse-related questions.
Be sure to plan on attending this event to see Cowboy Carl dressed up in his Western attire.  The event is scheduled to take place on Saturday, October 7th from 10AM – 3PM.  An announcement will be published prior to the event.
For more questions or to call the contact the McLendon Hills Equestrian Center, call 910-783-4999.