Excellence Automotive Solution has recently opened on Grant Street in Seven Lakes – providing "Small town service, getting you there sooner!"
Patrick McCaffrey aims to make Excellence Automotive a "small-town business with small-town personal service" providing a clean, safe, and happy environment, good work and comparable prices for clients.
"It's always good to bring your car in to have it looked at," he said.
McCaffrey began his automotive career while in his hometown of Austin, Texas.  He started out at a custom body shop in 1988 before moving up the ranks to become a collision repair technician like his father.
"I learned a lot from him," McCaffrey said.  "Working with different people, you learn every style, and from that you create your own."
He continued his work in collision repair until 2009 when he became a mechanic at a used car lot.  In 2012, he decided to go into business for himself and opened the doors of Excellence Automotive Solution in Austin.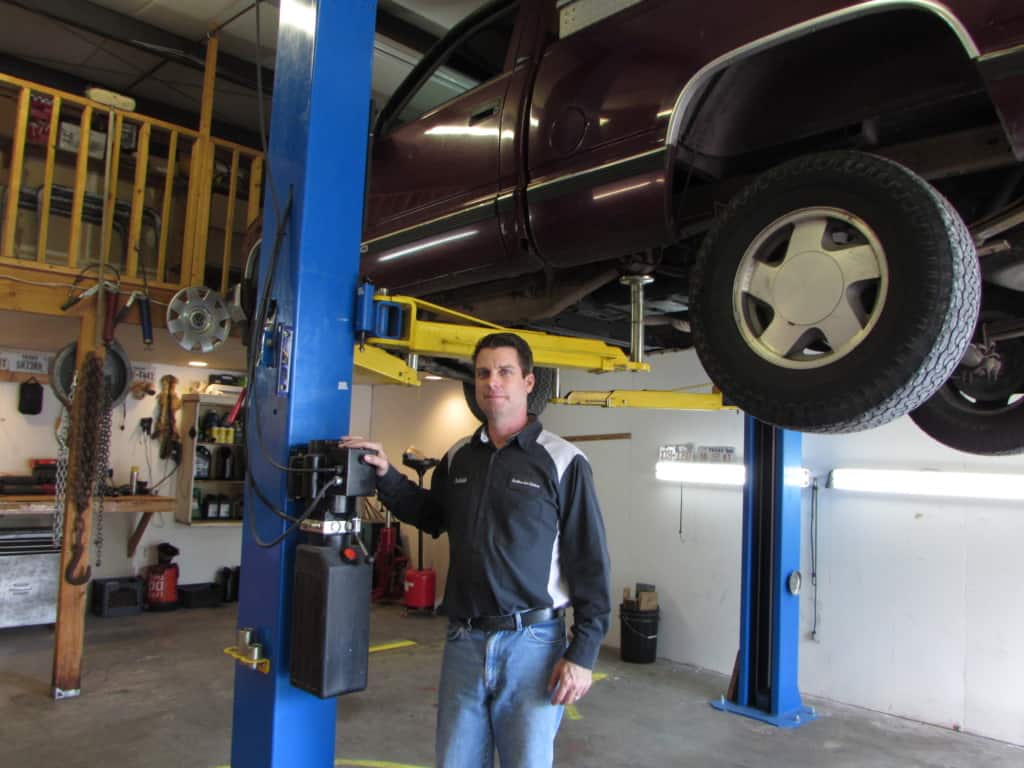 "The main reason was to set my own hours, and I was tired of seeing people ripped off," he said.
McCaffrey decided to move the business from Austin to Seven Lakes after marrying a Moore County native known formerly as Melissa Jackson.  Together they live off of Murdocksville Road in West End.
"I just fell in love with the area," McCaffrey said.  "[It was] exactly like this in Texas."
He plans to run the shop just like he did in Austin – being reliable for customers.
"If I tell a customer something is going to happen; it's going to happen when I say it will.  I don't make false promises," he said.
McCaffrey is adamant about having clear communication with customers.  Questions are welcomed, and honesty will be delivered.
"It's not easy to bring the bad news to people," he said.  "I always try to work with the customer, and take it easy on people's pocket books."
With the low overhead at his shop, McCaffrey is able to keep costs low for customers.  His goal is to support himself, his wife, and their ministry.
"I just want to make enough to make ends meet," he said.
He and his wife both volunteer for Kingdom Hall of Jehovah Witnesses on West Pennsylvania Avenue in Southern Pines.
"I want to be the one people can discuss their car problems with [where they can] walk away with a better understanding of what's going on," he explained.  "[I never want them] to walk away feeling confused or belittled."
Excellence Auto Solutions is open Monday – Wednesday from 8:00AM – 5:00PM.  To schedule an appointment, call Patrick McCaffrey at (910) 690-1475.  Excellence Auto Solutions is located at 314 Grant Street in Suite E.  They share the same building as Jubilee Printing and are located in the back of the building.