On Tuesday, September 26th, Kalawi Farm welcomed a hand-crafted wooden pirate ship to lay anchor on the farm.  The wooden play area would serve as one of the main attractions for one of this year's Halloween attractions.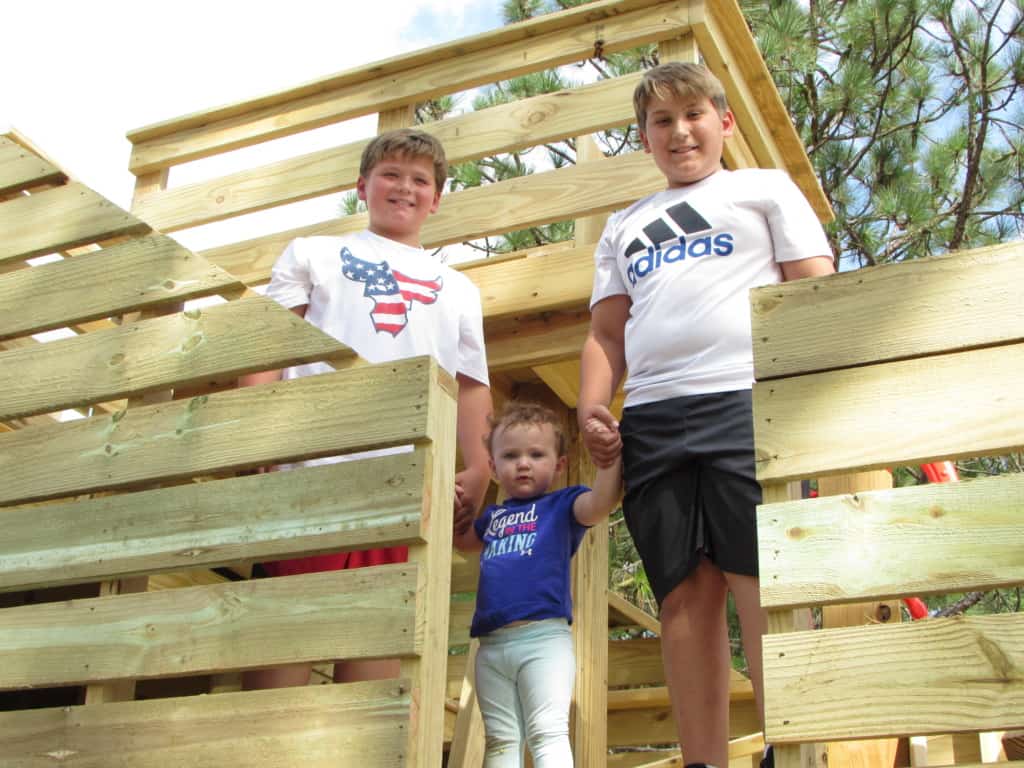 For this year's Halloween, Kalawi Farm is featuring a Corn Jump, Bounce House, Corn Maze, Super Slide, Pirate Ship, and more!  Everything will be open for play beginning on Friday, September 29th.
After seeing a wooden pirate ship in a yard in Biscoe, Kalawi Farm Owner Jan asked her cousin-in-law, Chris Williams, if he would make one for the farm.
"I thought he was going to laugh at me," Jan explained.  "He said sure."
Chris asked for a copy of the plans for the pirate ship in Biscoe.  Using the plans as a guide, he was able to revise and create his own plans for building.
"It's more efficient and simple," he said.
Woodwork has been a hobby of Chris' for most of his life.  However, this was his first time using his talents to create a pirate ship.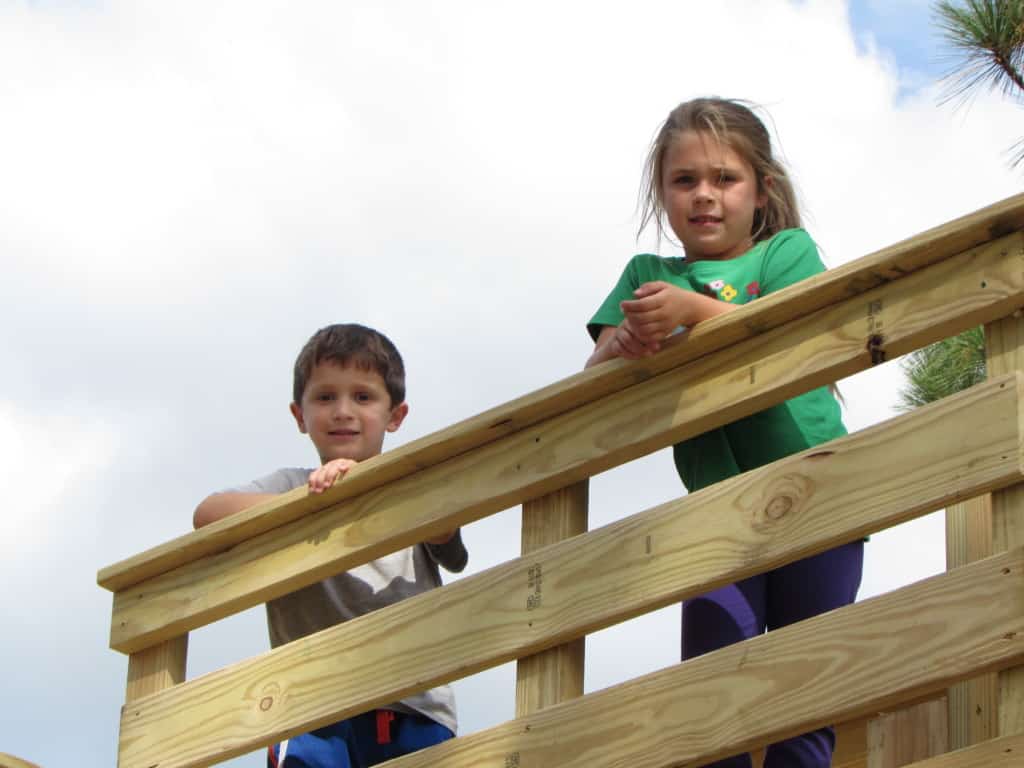 A week and a half after single-handedly constructing the ship at his brother's shop in Candor, the pirate ship set sail for Kalawi Farm.  Although challenging, Chris says he would absolutely be willing to build one again.
"This was fun," he said.
Chris also does woodwork for Longleaf Home Services – the business he began in May of 2016 to help locals with handyman services and building tasks.
"I decided to do my own thing, and I love it!  It's always something different," he said.  "I'm good at just about anything."
Kalawi Farm is located at 1515 NC HWY 211 in Eagle Springs next to Ben's Ice Cream.  To contact Kalawi Farm, call (910) 673-5996.  Be sure to visit their website at www.kalawifarm.com.  To like their Facebook page CLICK HERE..
To get in contact with Chris Williams of Longleaf Home Services, call (919) 210-4731.  Be sure to like the Longleaf Home Services Facebook Page at facebook.com/longleafhomeservices/.