John Brookfield of Grace Church in Seven Lakes has been carrying a cross down Moore County roads for the past two years as a part of his ministry.
For the past fifteen years, Brookfield has been using his physical strength as a ministry to others, displaying how God can use physical strength to His glory and mentoring others to start their own ministries in the same field.
About two years ago while in his fifties, he felt led by God to use his strength to minister to others.
"It was almost like a conversation with God," he said.  "He said, 'I made you strong.  You still like to push yourself.  Wouldn't it be cool if you carried a cross?"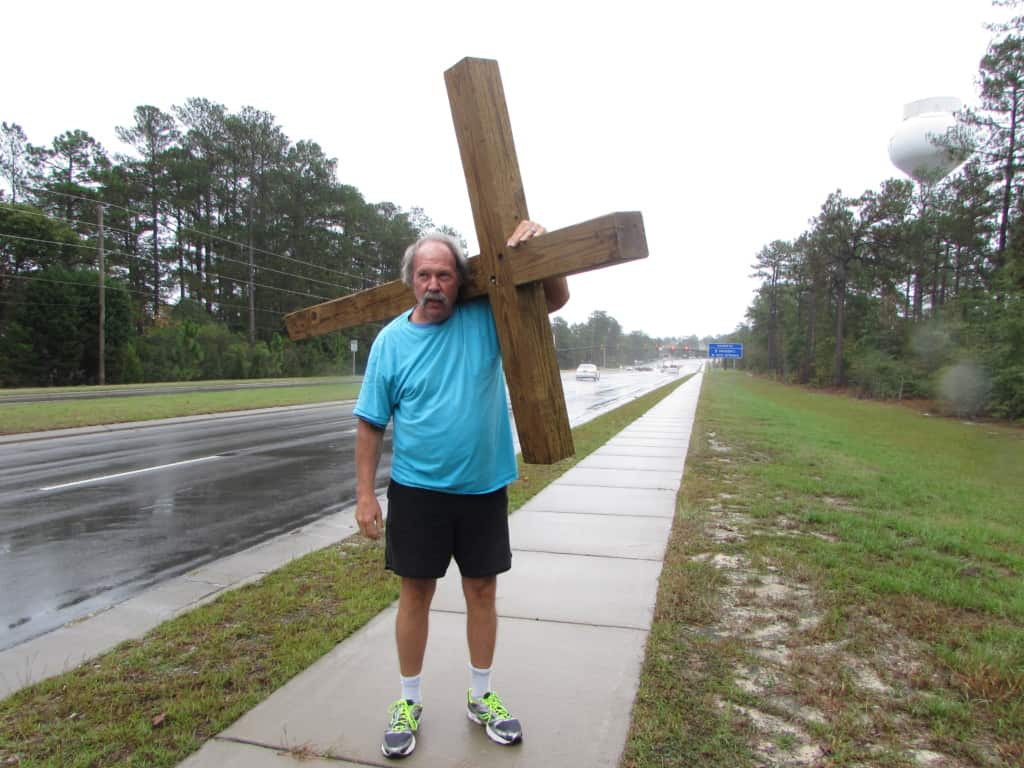 A master woodsman created two crosses for Brookfield, one weighing about 100 pounds and the other weighing about 200 pounds.
"God says to give the first fruits of everything," he said.  "[That includes] the first fruits of physical strength and energy…. Exercise is good, but this glorifies God and makes a ministry at the same time."
The cross is seen by thousands of people as Brookfield carries it down the road.  He hopes that it will encourage those who see it.
"God showed me that the word encouragement has 'courage' in it.  You have to step out in courage to encourage others," he said.
Typically, Brookfield carries the cross down HWY 211 or at Broad Street in Southern Pines.  Oftentimes people will come up to him, and he will take the time to pray with them.
"It's very visual, and the Holy Spirit uses that," he said.  "Just the image of the cross is an encouragement."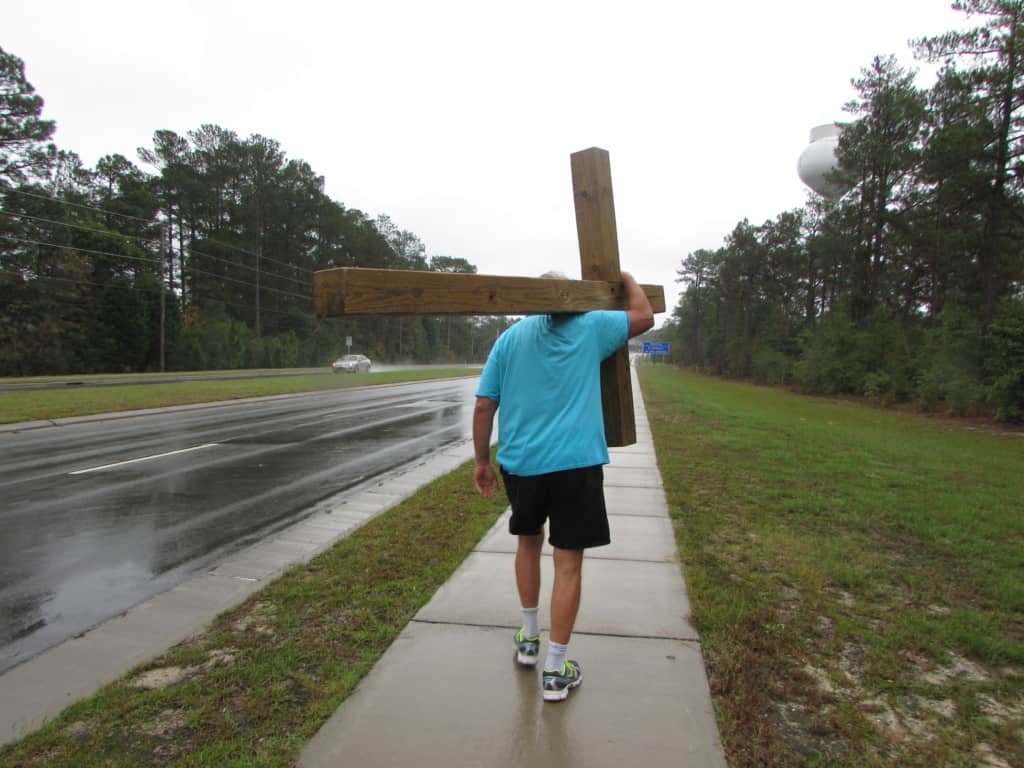 Brookfield is inspired by the cross due to the powerful message that it sends.
"The cross is everything; it points back to salvation," he explained.  "What Jesus did on the cross is everything for us."
Brookfield makes a point to carry the cross as he feels led, no matter the weather.  He has carried the cross along the road in heavy rainstorms and 100 degree weather.
People have stopped along the road to pray, give water, and share their encouragement with Brookfield.  It is also common for drivers to honk their horns in encouragement as they pass him.
Brookfield believes that although he does not always see the benefits of his ministry that God is always working behind the scenes.
One of the most inspiring things that happened was when a young woman was driving down the road and prayed for God to give her a sign if He was real.  It was then that she saw Brookfield carrying the cross.  She pulled over and asked him about what he was doing.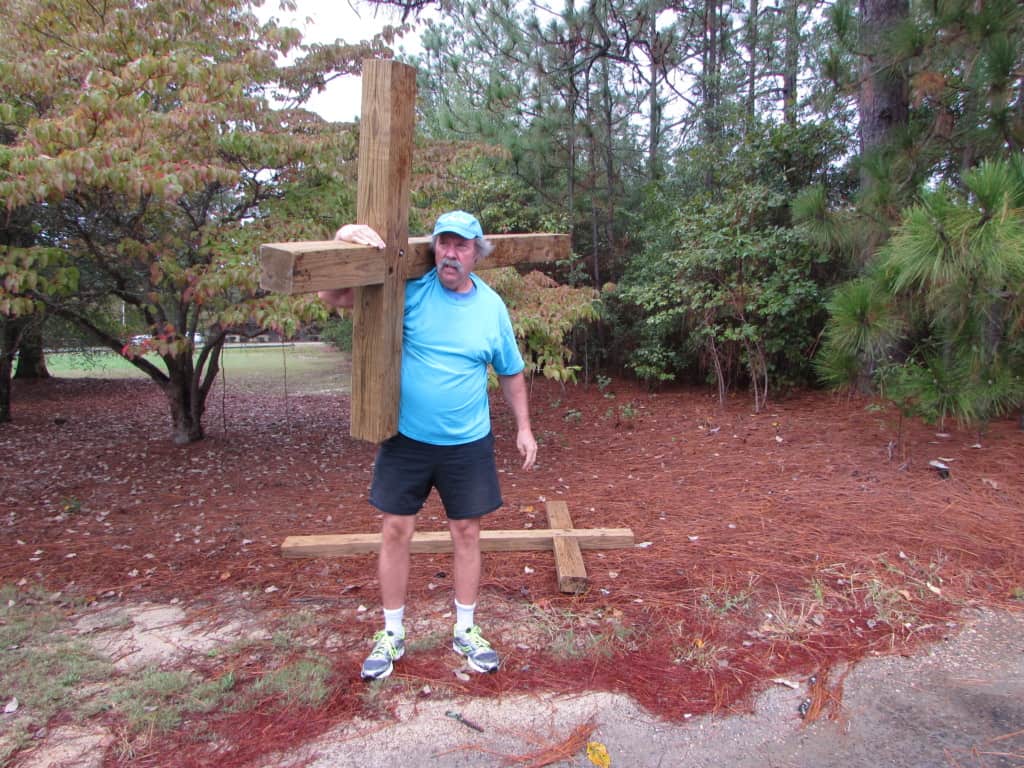 A couple of weeks later, that woman was saved.  Now, two years later, she is an active member of the church.
Brookfield has taken individuals with him to carry crosses along roads.  These individuals include Tom Israel, Joshua Coxe, and Pastor Randy Thorton of Grace Church.
"It's just being obligated [to serve] the Lord," Brookfield said.
For more information about the Cross Carrying Ministry, call John Brookfield at (910) 574-2032.