Seven Lakes Business Suites (SLBS) now offers affordable full and part time office spaces to local businesses on North Trade Street.  SLBS provides eighteen office spaces, including virtual offices, and grouped office space packages to business owners who need a professional work space.
Godwin has had an office space in Seven Lakes for years with his College & Retirement Planning service.  However, he recently decided to move his office space into his own building – Seven Lakes Business Suites – previously rented by the Sandhills Center.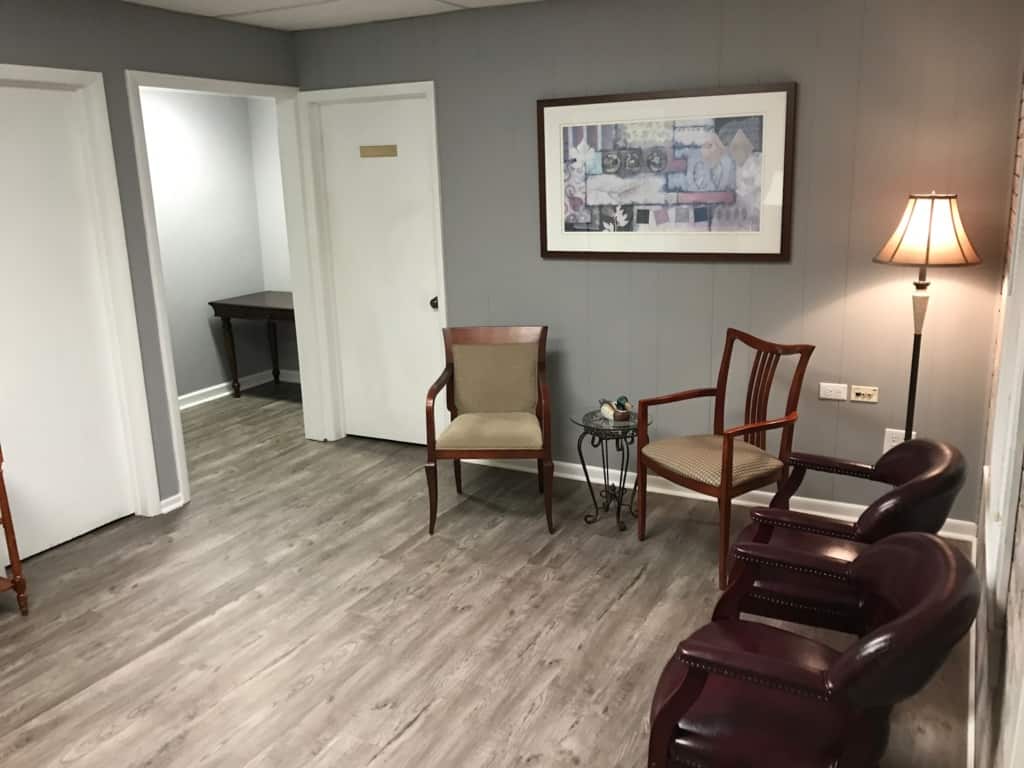 What makes his space so different is the pricing of the offices starting at just $250 a month or $75 per month for the 20 hour monthly package – perfect for a business looking to emerge into its own space or have satellite office.  There will also be virtual offices for rent as low as $75 per month.
Virtual offices are common in large cities, but rarer in Moore County.  Virtual offices are designed for businesses and workers who need a desk space for only several hours a month, whether it be for desk work or meetings.
With the virtual office, a professional desk space will be set up where the user can bring in his/her own work and take it with them when they leave.  It is perfect for those who need a professional office space but do not need to use the space on a daily basis.  Virtual offices are being rented out at $75 for 20 hours a month.  Extra hours will cost $20 per hour.
The rent includes utilities and high speed business-grade internet.  The building has three conference rooms, several virtual offices, and a break room which may be used by renters.
For more information on the office spaces, call Rodney Godwin at (910) 639-9123 or email collegegps@yahoo.com.  For a tour, call Janna Ptak at (910) 690-8798.  Seven Lakes Business Suites is located at 124 North Trade Street in Seven Lakes.