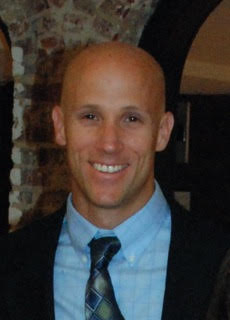 I became a resident of Seven Lakes North in September, 2013 with my wife of 18 years Crystal and three daughters Tessa (13), Lia (9) and Lilith (6).
Since graduating from James Madison University in 2000, I have been in Manufacturing with a career that has spanned three separate industries. My first post-graduate employment was with Guardian Industries, a top name in glass manufacturing, where I worked my way from Floor Leader to Crew Superintendent. I moved to Masco Cabinetry in Mt. Jackson, VA where I became a Production Manager, and then took a duel role as Facilities Engineer and Continuous Improvement Manager over two facilities in Atkins VA. In 2010 I earned my MBA in Management from King College in Bristol, TN, and then my Master Black Belt in Six Sigma (statistical problem solving methodology) in 2011 from The Ohio State University. In 2013 I took a position with Pentair Aquatics Systems, an aquatic systems manufacture in Sanford, NC as a Value Stream Manager. I have experienced great success and currently have responsibility over one of the three buildings on the Sanford campus making various filters and pumps.
I run and bike on the roads in our neighborhood extensively, I regularly visit the fitness center, my family is very active at the barn; and we boat, swim, and fish in our lakes, my children play on the playground and swim in the pool. I love this community and have a great interest in seeing it thrive. I have always been someone who wants to make a difference, an impact, to make things better than they are. I want to contribute to the well-being of our community and I see the Board of Directors as a great avenue to do that. The Board of Directors should be an oversight committee; ensuring that our managers have the resources and support that they need to properly serve our community. They should act always in the best interest of the community as a whole. By having a diverse and representative group of people on the board, we can hope to take into account the interests of our increasingly diverse population. We must ensure that the policies that make the community great and the things that have drawn families to the community are preserved, while also providing for new needs with a common sense approach that will ultimately move the community forward.
I have not yet had the privilege of serving on any of the committees or the Board of Directors in Seven Lakes, and I look forward to being able to assist in maintaining and improving our community. I believe that my vast work experience in management and efficiency along with my passion for improving things will make me a valuable asset.
Thank you,
Jared T. Fravel