Bethany Nelson moved to Seven Lakes West in December of 2016 only a year after moving to Pinehurst from her home state of Georgia.  Bethany, her husband, and their four children currently attend Seven Lakes Baptist Church in Seven Lakes.
Not only did moving to Seven Lakes provide the community with an extra young family, but it also added a LuLaRoe independent consultant.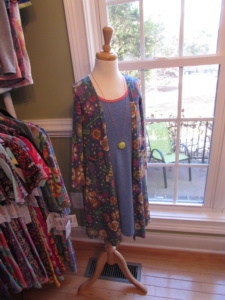 Bethany grew up as a daughter of two missionaries.  Her father traveled world-wide, and her mother was a school teacher at a private Christian school.
During her youth, she spent every summer helping her parents serve at Apache Creek Youth & Deaf Ranch in New Mexico.  One day, she hopes to take her own children.
"[I want to take my kids and] let them see a different realm of the world," she said.
Bethany was a manager at a heating and air company before settling down to have four children.  In 2014, shortly after starting her own family, she became a birth doula to help other new moms.
"It's support just for them," she said.  "The focus is just on them."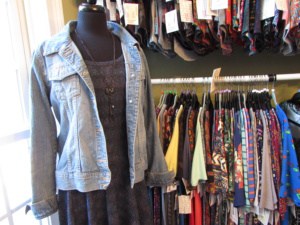 After having four children, Bethany fell into a "slump" as a stay-at-home mom.  She found herself wearing outfits that were uncomfortable and lacked style.
"I was wearing [tank tops and constantly nursing] all day long," she explained.
After a friend introduced her to LuLaRoe, Bethany decided it would be beneficial for her to bring some fun into her life.  Now, she has been working with the company for nearly two years.
"I finally took the plunge," she said.  "I wanted to do something to help women like me.  I feel empowered… I look into the mirror, [and know] I can be whatever I want to be."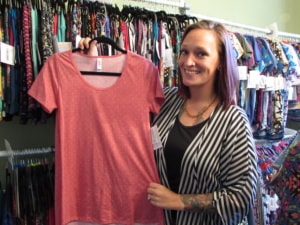 Bethany's goal is to help women get out of their comfort zone and provide them with a way to be comfortable and stylish.
A room in her home has been arranged with LuLaRoe items so that friends and shoppers can view styles and designs.  Having a large quantity of items in-house allows guests to try on outfits, and she is able to take these items to pop-up parties.  Some items can be worn in a variety of ways.
"I love making people's day…," she said.  "I want to show people what good customer service looks like."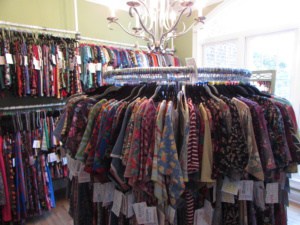 She hopes to do a photo shoot sometime in the future involving LuLaRoe clients.  This shoot will take snap shots of individuals from all walks of life wearing LuLaRoe on the job.
While LuLaRoe is an important part of her life, Bethany has some other projects into which she has invested her time.
She recently purchased twenty bags on sale to fill with supplies for homeless individuals.
"A lot of the profit I make goes back into the business or stuff like this," she said.  "I do it because it makes my heart happy."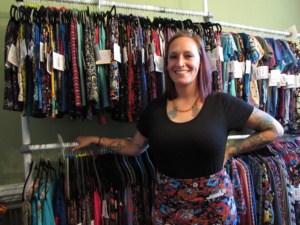 The backpacks were filled with clothes, water bottles, and blankets that were to be passed around Fayetteville.
Another goal that Bethany hopes to accomplish is hosting lifestyle classes in her home for her own children and children in the community.  She hopes to teach science experiments, sewing, cooking, and more with the goal of learning one thing in each class.
To contact Bethany about LuLaRoe or her other projects, call (912) 660-9848 or email LuLaRoeBethanyNelson@gmail.com.  She may also be contacted through Facebook Messenger.  Be sure to like her Facebook Page at https://www.facebook.com/Lularoe-Bethany-Nelson-683285931823948/ and join her LuLaRoe Facebook Group at https://www.facebook.com/groups/LularoeBethanyNelson/.