On December 21st, spectators gathered at Sequoia Point to watch golf carts decked out in holiday décor and festively lighted boats parade past for the evening. This was the first time since 2007 that boats were lit up to tour the lake, and the first time the community was formally invited to come watch as an official parade. Additionally, this was the first year for the Christmas golf cart parade, which was also a success.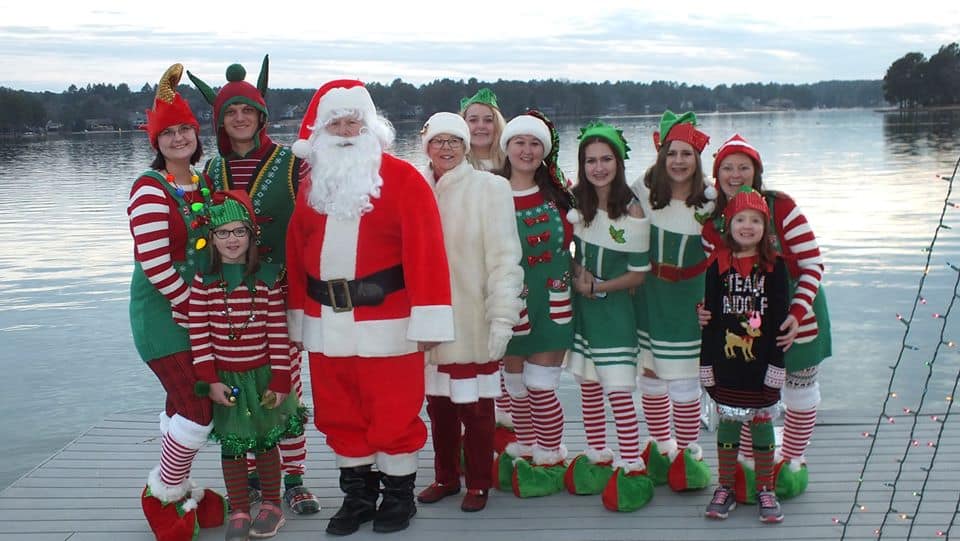 Attending the parade felt like stepping into a Christmas movie. Those participating in the parade had gone above and beyond to decorate their golf carts, light up their boats, and coordinate holiday outfits. Residents chatted amongst themselves in friendly comradery and children gleefully greeted Santa. Onlookers kept warm with hot chocolate and cookies while visiting with Santa and Mrs. Claus.
The event lasted two hours, from 4:00PM to 6:00PM, and amassed over sixty-five spectators along the banks of the lake. The parade featured nine decorated golf carts and twelve lighted boats, each driven by local community members looking to spread the cheer.
Resident and community figure Rodney Godwin not only led the boat parade, but also provided live acoustic Christmas carols as the small fleet made its way around Sequoia Lake.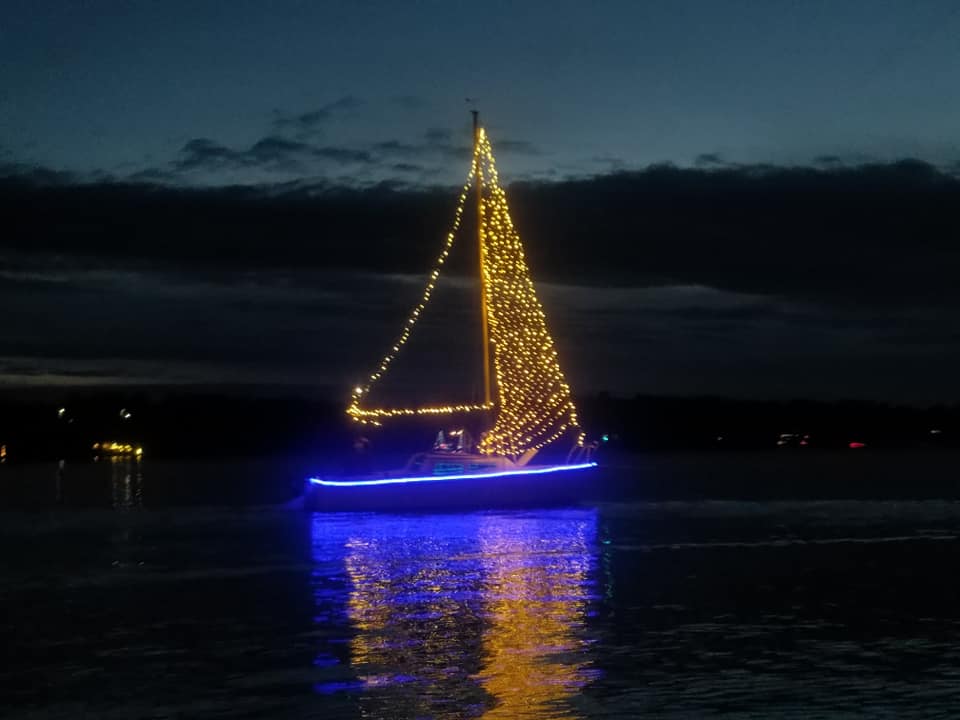 "When we first moved here, the Christmas boat parade was an annual event. The excitement created from reviving this tradition has been a joy to be a part of," commented Godwin. "For me, the boat parade was not just on 12/21. It has been floating around all month. I have made and re-newed personal connections with Seven Lakers young and old. Thank you to all who participated and let's do it again next year!" he concluded.
"We'll do it again next year!" posted event organizer Heather Louise Guild on Facebook. "You've all made it easy to bring back some of the Seven Lakes traditions that have lost traction over the years."