Charles Yoder and his family moved to Bennett, North Carolina from southeast Missouri. They attend Highfalls Mennonite Church. As of January 2020, POLY Furniture Unlimited bought out the previously known Shade Tree Furniture.
Yoder has been in carpentry for a many years, following in his father's footsteps. His vision was to have a home-based business with his family.
"I love to be with my family while working with people," Yoder said. "I enjoy getting my customers what they want."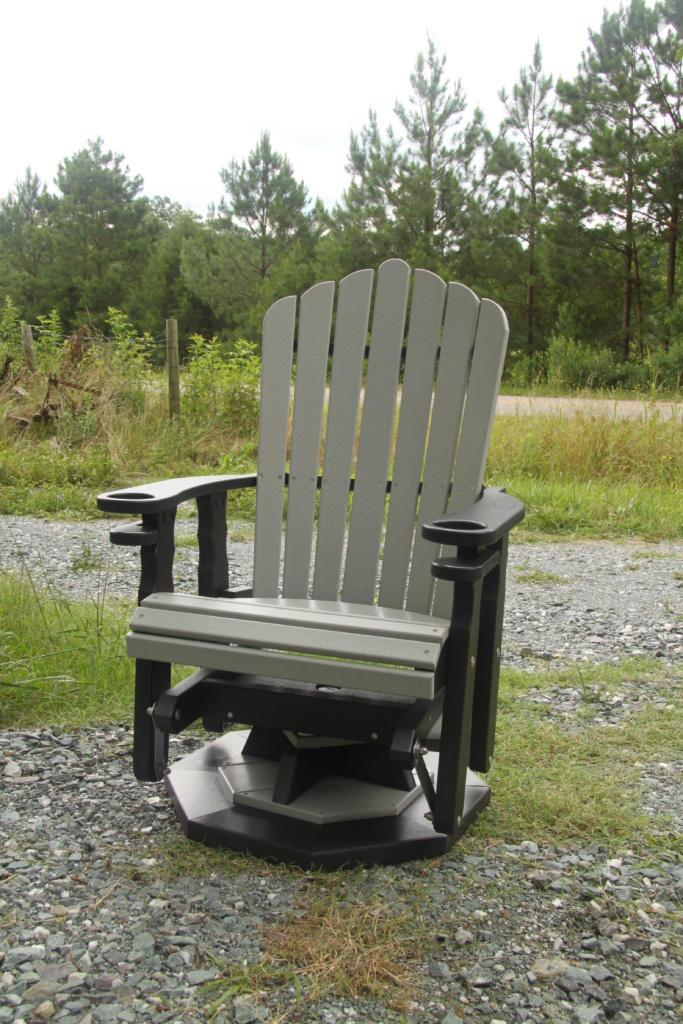 He, along with his wife, Judith; and daughter, Andrea, enjoy handcrafting fine-quality furniture from Poly Lumber.
"Poly Lumber is made of recycled high-density polyethylene materials, like yesterday's milk jugs," Yoder said. "It's an environmentally friendly product. Even the manufacturing scraps are recycled into more lumber."
Poly Lumber is known to resist splinters and it never rots, and also resists termites. The texture and appearance are similar to a wood product. Poly Lumber does not need chemical weatherproofing treatments. A scratch won't affect the color due to the lumber's saturation and colorfastness.
Each piece is cut and routered before being assembled with only stainless steel hardware. Most of our components are sourced from the United States.
Because of the quality of the materials, the finished products are more resistant to the damages of chlorine, salt water, and weathering affects.
The weight of each piece makes them perfect for outdoor enjoyment since they won't be blown away with every gust of wind like cheaper plastic outdoor furniture options.
"Our furniture is designed with comfort as our number one goal," Yoder said.
Integrated cup holders are standard on most pieces.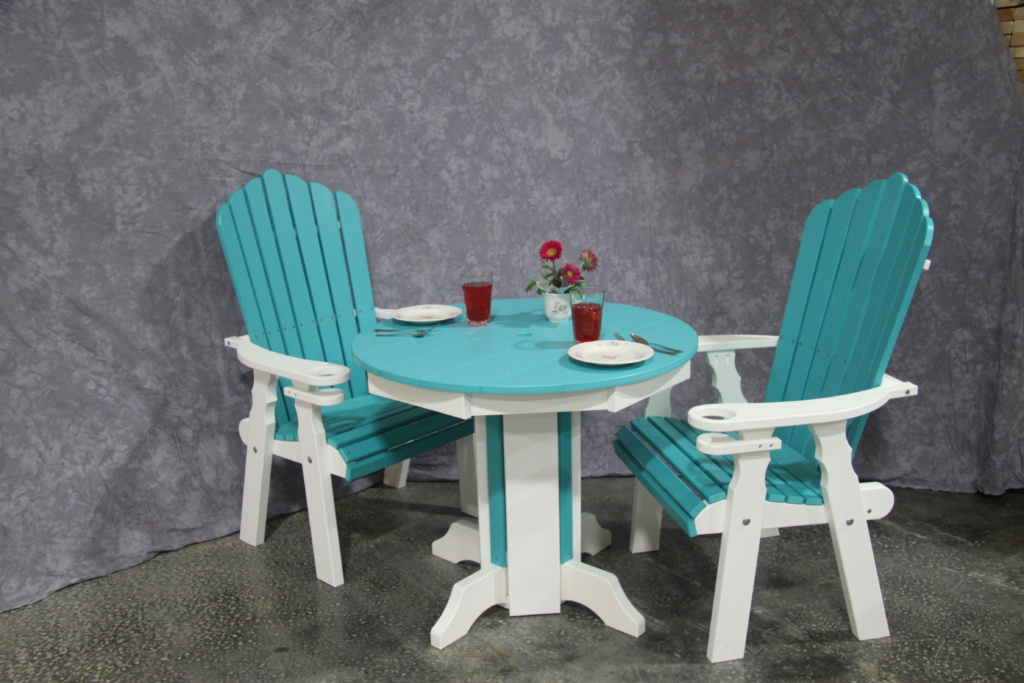 Available pieces include: adirondack chairs, rockers, gliders, swivel gliders, gliding ottomans, glider benches-4 or 5 foot, swings- in 2, 4, & 5 foot lengths, dining chairs, round/square pedestal tables, swivel bar stools, end tables, coffee tables, pool side chase lounges, and more.
POLY Furniture Unlimited also takes custom orders. Customers may choose from 20+ colors for their furniture including wood-grain colors that have a swirled texture.
When selecting the perfect furniture, clients are encouraged to call and schedule an appointment at the shop or visit one of the dealers such as JJ's Place in Sanford or across from the Midway Grill in Carthage. Yoder is currently looking for additional dealers.
Delivery is offered on all orders. With Yoder's enclosed trailer, securing system, and safety blankets, each piece is sure to arrive safely at its final destination.
"Customer service is our number one thing – to get you what you want in a timely manner with honesty and integrity," Yoder said. "We want to serve the Lord in all that we do, to reach out to others and bless others."
To learn more about POLY Furniture Unlimited or to ask about ordering your own quality furniture, call Charles Yoder at (910) 724-0594.  Located at 286 Kidd Road in Bennett.