The Encore Center is proud to present The 39 Steps as our first ever outdoor production. In these unusual times, our traditional theatre space is not an option, so we are constructing an open-air stage behind our building and inviting audiences to enjoy socially-distanced performances under the stars!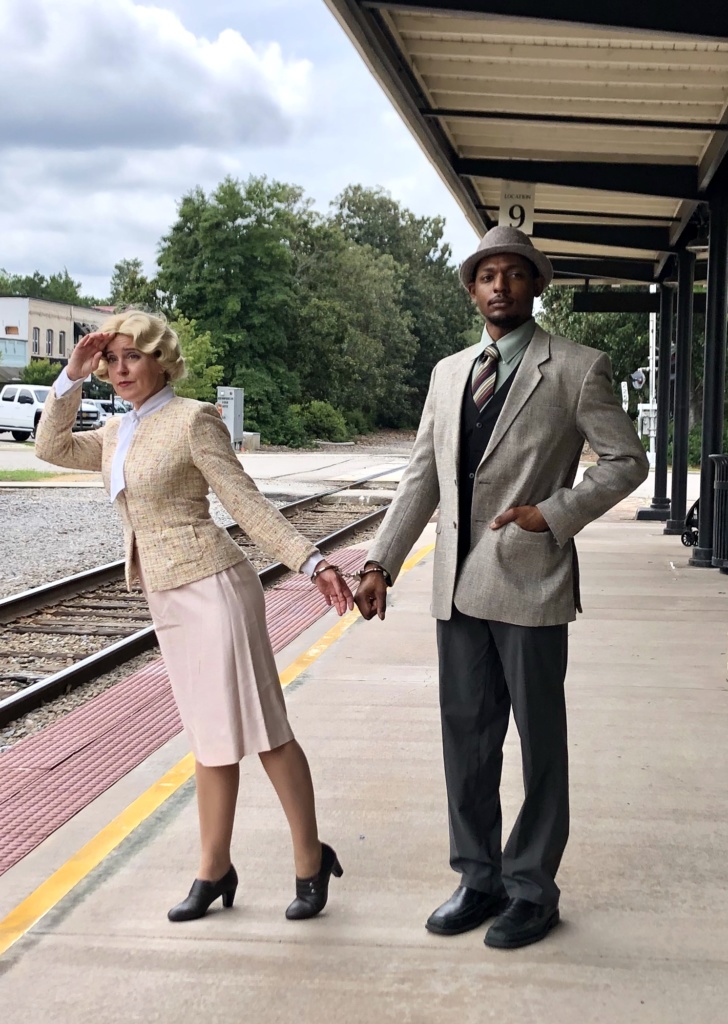 This new option will provide our community the opportunity to partake in live theatre events in a way that ensures as safe an experience as possible. Individuals or groups who reserve tickets together will be assigned an area socially distanced from all other theatre goers, and bringing your own lawn chairs diminishes the risk of contact exposure to germs.
And with so many things to fret about these days, The 39 Steps is the perfect escape in downtown Southern Pines. Based on the 1915 Novel by John Buchan which later became an Alfred Hitchcock film, The 39 Steps is a madcap farce featuring just four actors playing every character in the show: heroes, villains, men, women, children — sometimes even multiple characters at once! Featuring local comedic audience favorites Gus Allen, Joshua Anderson, Patrick Holt, and Greta Zandstra, and staged by renowned director and choreographer Jacob Toth, the film's serious spy story is played mainly for laughs and is sure to leave audiences chuckling.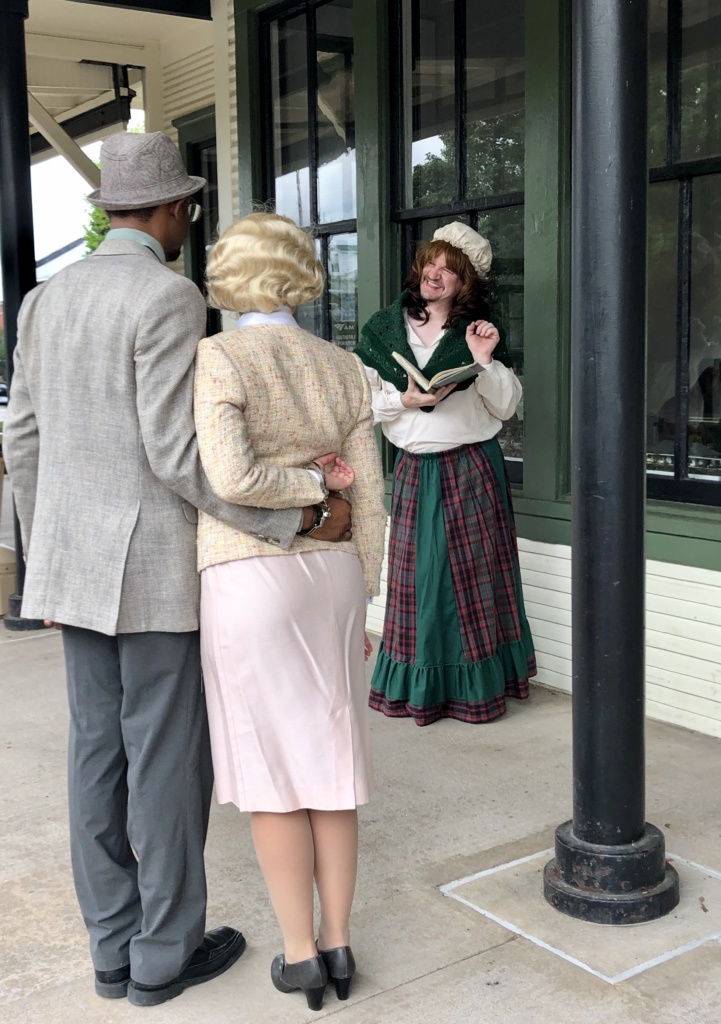 Performances will take place Friday, September 11, Saturday, September 12, and Sunday, September 13 at 7:30 pm each evening. General admission is just $10, or add to the fun by reserving a VIP spot for $20, which includes premium seating and a basket of chef-curated snacks and beverages.
For safety reasons, seating is limited, so we suggest reserving your spot in advance.
For tickets or more information about The 39 Steps, or our other upcoming productions, visit our website EncoreCenter.net or by calling (910) 725-0603.