Will Lunney of SERVPRO in Seven Lakes has been doing a drive to collect donations for the Life Care Pregnancy Center in Carthage. 
Located at 250 MacDougall Drive, SERVPRO provides services to Moore, Montgomory, and surrounding counties.  Their main area of expertise is restoration and disaster response, providing heavy deep cleaning to both commercial and residential properties.
SERVPRO began as a carpet cleaning company in the 1960s, but today it has grown to one of the world's largest restoration companies.
"There's not much we won't do when it comes to cleanup," Will said. "If someone's pipe breaks and their house fills with water, we'll come in, take out the wet materials, and start drying out the house."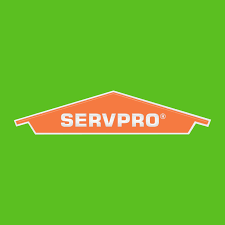 The company also provides construction and construction cleanup for folks who need tasks done such as wood flooring or home projects.
The small family-owned company was in Star, NC before being purchase by Micah and Wesley Waddell who brought SERVPRO to Seven Lakes 3 years ago.
"They're wonderful people," Will said.
Micah, who is a big proponent for Pro-Life, chose the Life Care Pregnancy Center to donate efforts to within the community.
Will began a drive after Thanksgiving to collect baby wipes, diapers, and monetary donations to be delivered to Life Care.
"[Life Care's goal is] promoting the sanctity of life, providing compassionate care and assistance to those who are pregnant or who have a pregnancy-related crisis," said Suzanne Clendennin, Executive Director of Life Care.
Life Care helps families confidentially and has had 700 visits this year alone, despite closing for 4 months due to COVID and a change in location to their own building. They are currently asking for diapers, wipes, and new clothing up to age 2T.
"We are proud to partner with Suzanne and Life Care," Will explained. "Next week, we'll be sponsoring their volunteer brunch. We want to be an active part of the community."
For those who wish to participate in the drive, please drop off items and donations to SERVPRO at 250 MacDougall Drive in Seven Lakes by Friday, December 11th.
This weekend, Life Care will be having a Curbside Christmas, providing clothing and toys for children and gift cards and gas for their mothers.
Life Care Pregnancy Center is always open to volunteers and monetary donations of any size. To send a donation, mail to PO Box 519, Carthage, NC. Visit their website at www.friendsofLCPC.org. Life Care is located at 402 Monroe Street in Carthage.