Clifton Samuels is a walking Broadway show: He sings, dances, acts and now directs. His career has been filled with Tony-nominated productions, tours with Broadway's biggest stars, and recently, Hollywood films from directors like the Coen brothers.
The COVID-19 pandemic took Samuels from the stage in New York City, but it couldn't take the performer out of him. He brought his love of musical theater with him to Moore County, and Imagine Youth Theater snapped him up as a director. While the rest of the performance world stands still, Samuels and the students of IYT are busy rehearsing "Legally Blonde: The Musical."
Samuels, his wife, Regina Gatti, and their 1-year-old daughter, Liza, moved from New York City to Seven Lakes last spring. Pandemic restrictions made their Manhattan apartment feel claustrophobic, and Regina's parents, Christine and Rudolph Gatti, had extra room in their lake house.
Life in the Sandhills was chaotic at first. Samuels' father-in-law was in bad health at the time and needed daily dialysis. The combination of a rambunctious 1-year-old, eager to explore a new home, and a grandfather with impaired mobility, resulted in a lot of near-collisions, remembers Samuels. His mother-in-law was newly retired, and cared for her husband until he passed away in May 2020.
Imagine Youth Theater was the creative outlet Samuels needed while working in North Carolina. The program, a branch of Gary Taylor Dance Studio, is for students in seventh to 12th grade, and brings together young actors from different Moore County schools.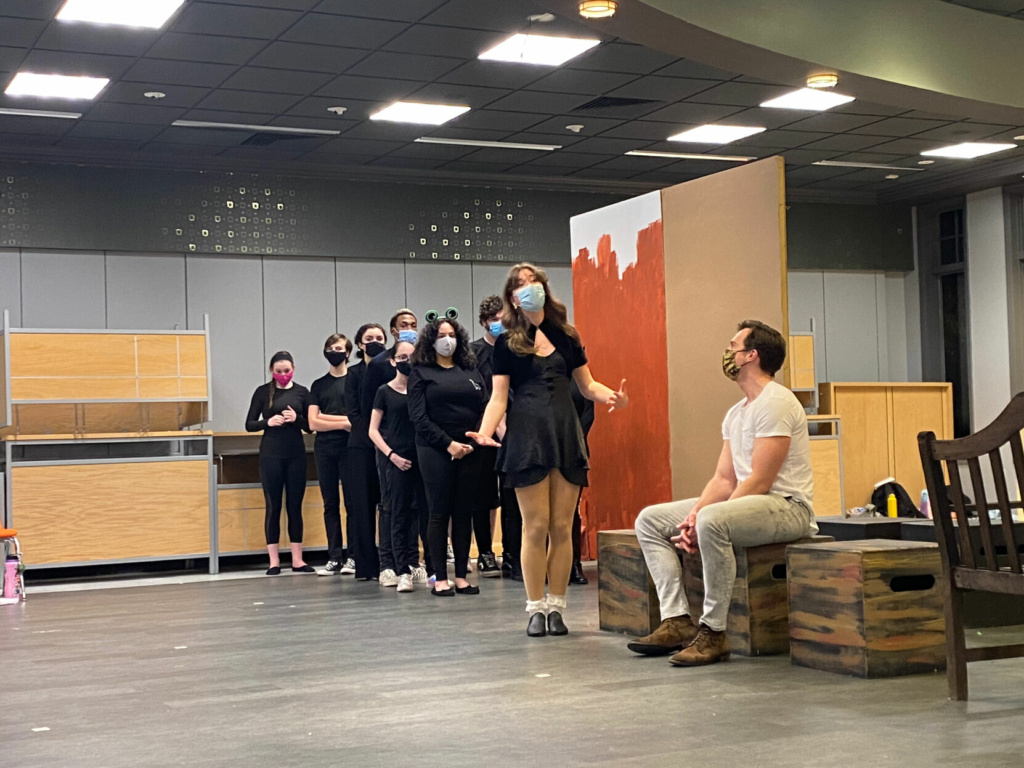 Samuels had never directed before joining IYT, and admits that he probably never would have if the circumstances were different.
"That's the joy of musical theater," says Samuels. "It keeps you constantly evolving, thinking and firing in new ways. It makes you well rounded."
Samuels approaches the world with the mentality that how you do something is how you do everything. He brings the same enthusiasm he would bring to a Broadway performance to his role as IYT director. The responsibility of being director is not something he takes lightly.
Rehearsal at Imagine Youth Theater is not for students looking for a casual, after-school activity. The program is still technically recreational, but under Samuels' direction it seems almost professional. Actors show up with their lines and choreography memorized.They dress in all black, like the pros in many Broadway shows. Samuels encourages them to add a little flair to their outfits, inspired by the character they play. Some students wear suit jackets and heels, others wear leggings and hoodies.
"Don't just think that because you're off stage, you can hang around doing nothing," Samuels tells a gaggle of actors. "Find something to do and practice it."
His directing style seems strict for a high school production, but there is a reason behind it.
"Cliff treats us as equals," says North Moore High School senior Skyler Fielder. "Because in New York, he's us."
For students who dream of performing on Broadway, like Fielder does, being taken so seriously is empowering. Rehearsal may not be easy, but enthusiasm and dedication are written all over the faces of these young actors.
"He has a real way with students," says Kimberly Fielder-Jones, theater director at North Moore High School. "He grew up in South Carolina and made it as a performer. That resonates with them."
Sometimes Samuels still feels strange about living in North Carolina, so close to his home-town of Swansea, S.C. Growing up, his parents supported his dreams, he says. But he was a black sheep in the larger, extended family, and never quite fit in.
Samuels made his theater debut at age 12. "The production was 'Beeping Snooty,' an original parody of 'Sleeping Beauty,' where the princess ends up with a nerd instead of a prince," he says.
Samuels was 13 when he auditioned for an adult production of "Fame" in Lexington, S.C., and left the place in tears.
"It didn't take long to realize how much work I had left to do before I could get a serious role," he says.
But Samuels didn't give up, and wormed his way into rehearsals so he could watch the other dancers and practice. One thing led to another, and one day Anita Ashley, founder and artistic director of the Columbia Ballet School, spotted him and offered him a full scholarship. He spent the next five years training hard and playing catch-up with other young performers.
Samuels attended the musical theater program at Oklahoma State University. He graduated and got his first professional role with the national tour of "Urban Cowboy."
"It was the type of gig you only do in your 20s," says Samuels, "where you don't get paid much and sleep on a bus."
He eventually worked his way into the cast of the Broadway revival of "A Chorus Line." Two years after that, he joined a production of Steven Sondheim's "Follies," which was a career-shaping experience.
Samuels worked alongside various A-list Broadway performers, including the late Jan Maxwell, who became one of his greatest mentors. The actress starred opposite him and played the role of an older seductress.
"In reality, she was like a mother to me, and our friendship lasted until she died of cancer two years ago," he says.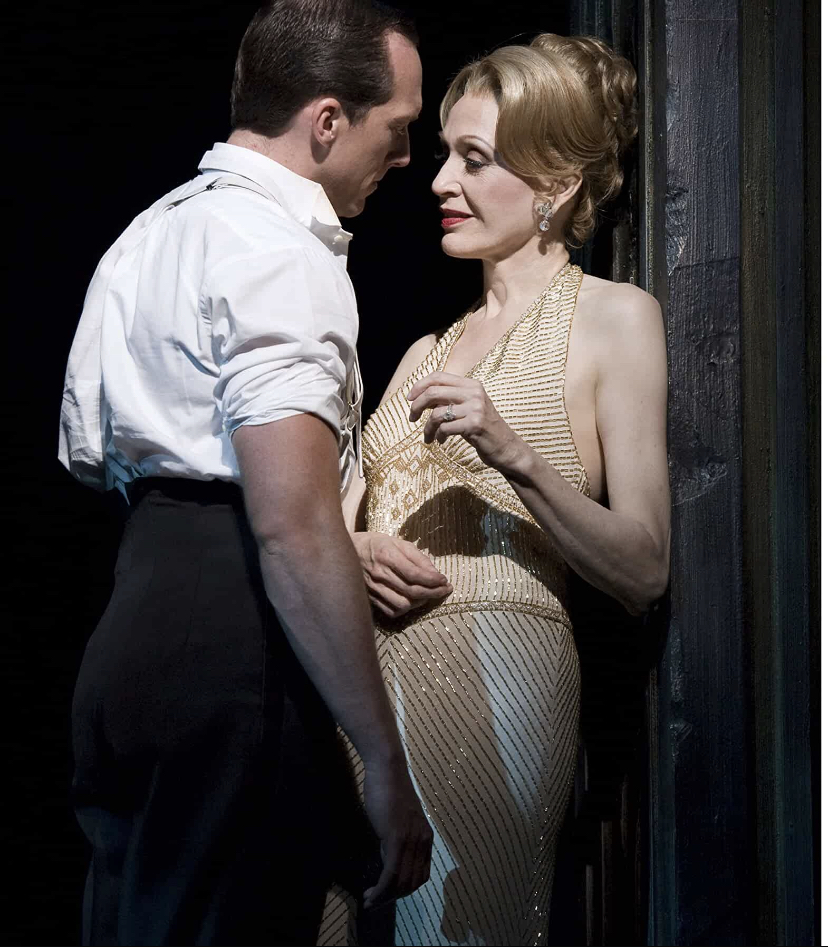 Samuels' success in Broadway and off-Broadway theater eventually led him into the world of TV and film, where he has starred in a number of productions.
He performed with Channing Tatum in the Coen brothers' film "Hail Caesar," and recently worked with Michael Keaton in the 2020 Sundance-selected film "Worth." His TV credits include shows like HBO's "Boardwalk Empire" and NBC's "The Blacklist."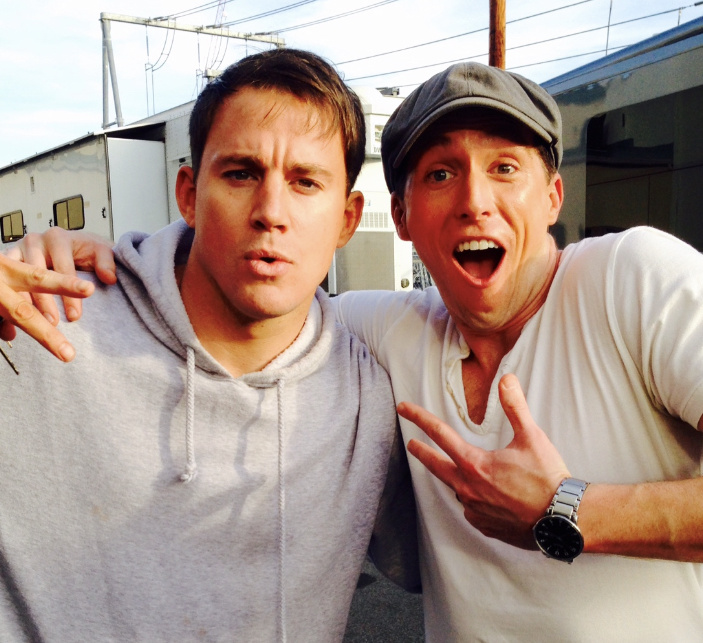 To learn more about Clifton Samuels' work, visit www.cliftonsamuels.com.