Lake House Bar & Grill has taken on an entirely new flavor, and it's not because of the menu.
Business partners Robert McPartland and Chris Mace purchased the restaurant from its previous owner on March 8 and have been working to make it their own.
"We want to create a community space with good food and spirits, where people can hang out together and watch ball games," said Chris Mace.
Mace is as native to Seven Lakes as you can possibly be. He has lived in three different houses over the course of his life, but they've all been on the same street. "This place is really important to me, and I want everyone here to have a nice place to get together."
McPartland, on the other hand, was raised in Breezy Point, Queens, New York. But he considers the community on the tip of Long Island a "small town in a big city."
The restaurant customers are almost all local, said McPartland. Some eat there multiple times a week. "It's great to have loyal customers, but that means we need to make sure each customer's experience is always good," said McPartland. He makes a point of greeting regulars by name, circulating the dining room, and introducing himself to any newcomers.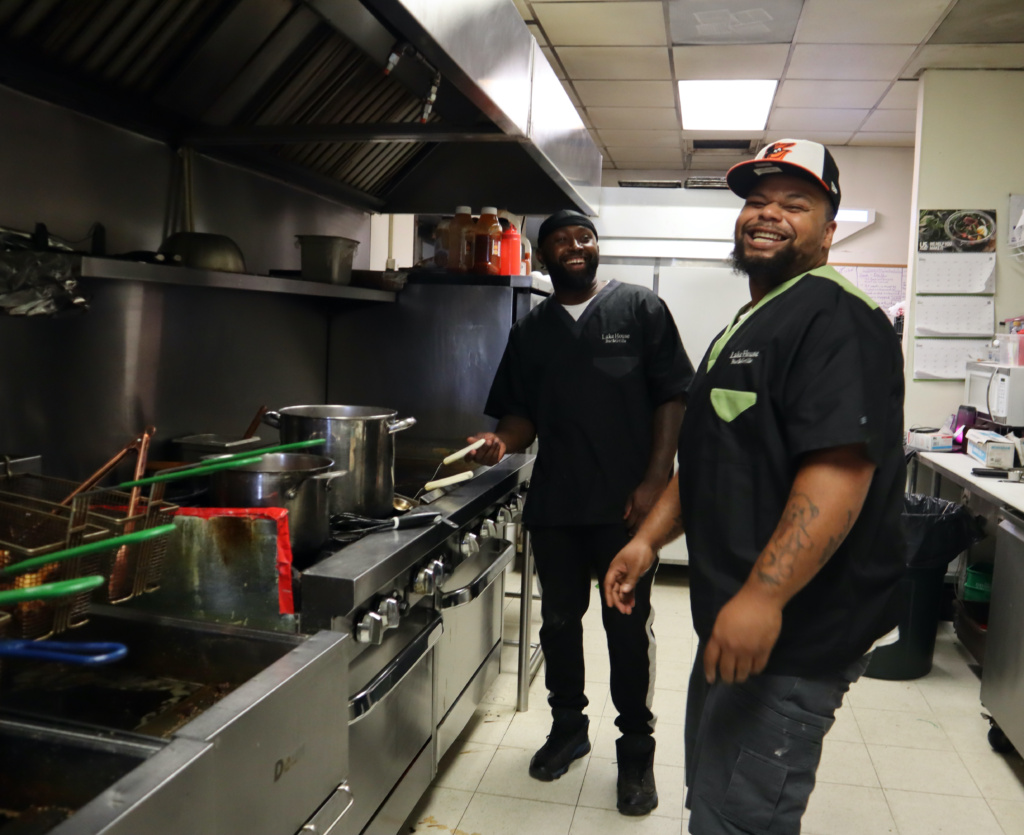 Physical changes have been delayed by Mace and McPartland's decision not to close the restaurant for a period of renovation. According to McPartland they weren't willing to cut existing employees off the payroll for such an extended period.
"I am very grateful to the kitchen staff and the servers," said McPartland. "Without them and the community's support, nothing happens."
"They're great bosses," said the restaurant's hostess, Angie Guin. "One thing I really appreciate about him [McPartland] is that he's not afraid to get his hands dirty. He helps out where he can, with cleaning, serving or anything else."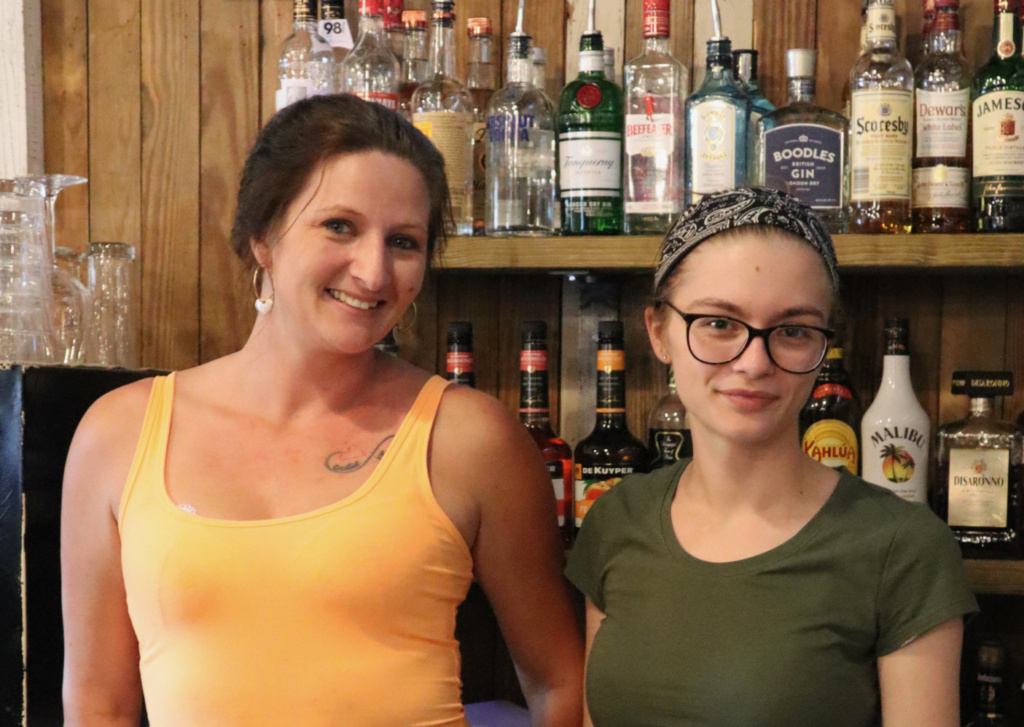 Mace and McPartland were determined to give the place a true "lake-side" atmosphere. The bathrooms were renovated, the front entrance was remodeled, and a new set of light fixtures and full stereo system were installed. McPartland created a playlist with the help of his children. "My sons call these songs classic rock," said McPartland, "But to me it's just regular rock."
The restaurant's decor was replaced with the help of McPartland's wife Christine, who does interior design work. From boat models and prints to buoy-shaped ephemera, the place is decidedly lake-themed. With a nod to the area's history, McPartland says they plan to hang old renderings of the lakes as well. Local photographer Lawrence Pizzi, who often features the nearby lakes in his work, will also curate a gallery of his photos on one of the restaurant walls.
On June 5, Lake House Bar & Grill is scheduled to host an official opening party, with food from the grill, drinks from the bar, and music from T.R. Cogburn.
Contact Mary Moore at mmoore@thepilot.com.