The Racquet Club at Seven Lakes had a long-awaited fundraiser for the Alzheimer's Association on June 19.
The event raised around $14,000 for the cause.
"We are thrilled with the results and humbled by the love and support of our members, friends and neighbors in the community," said Canyn Russell, event co-host and Racquet Club co-owner.
The highest-contributing sponsors were Allred Mechanical, Tracy's Carpets, Stockham Financial, Sandhills Collision Center, MidSouth Roofing & Construction, Pinehurst Insurance, Howard Gartman CPA, and Edward Hill Wealth Management.
A little bit of rain wasn't enough to chase people away, and the courts stayed occupied nearly nonstop from 8 a.m. to 8 p.m. A tent set up around the live band was a saving grace, and provided plenty of cover to shelter guests. Tag, frisbee, and catch in the grass outside the courts kept younger kids and their parents busy. In addition to the bake sale, Nana and Papa's Ice Cream took care of everyone's sweet tooth, while Sandhills Winery and Southern Pines Brewery handled the beverages.
Many guests and volunteers were dressed in purple, the color scheme for "The Longest Day," an annual occasion named by the Alzheimer's Association, to promote a nationwide day of fundraising.
Katie Carpenter, Russell's co-host and co-owner of the club, lost her own mother to Alzheimer's in 2017. Both of her parents had been very active members of the Seven Lakes community.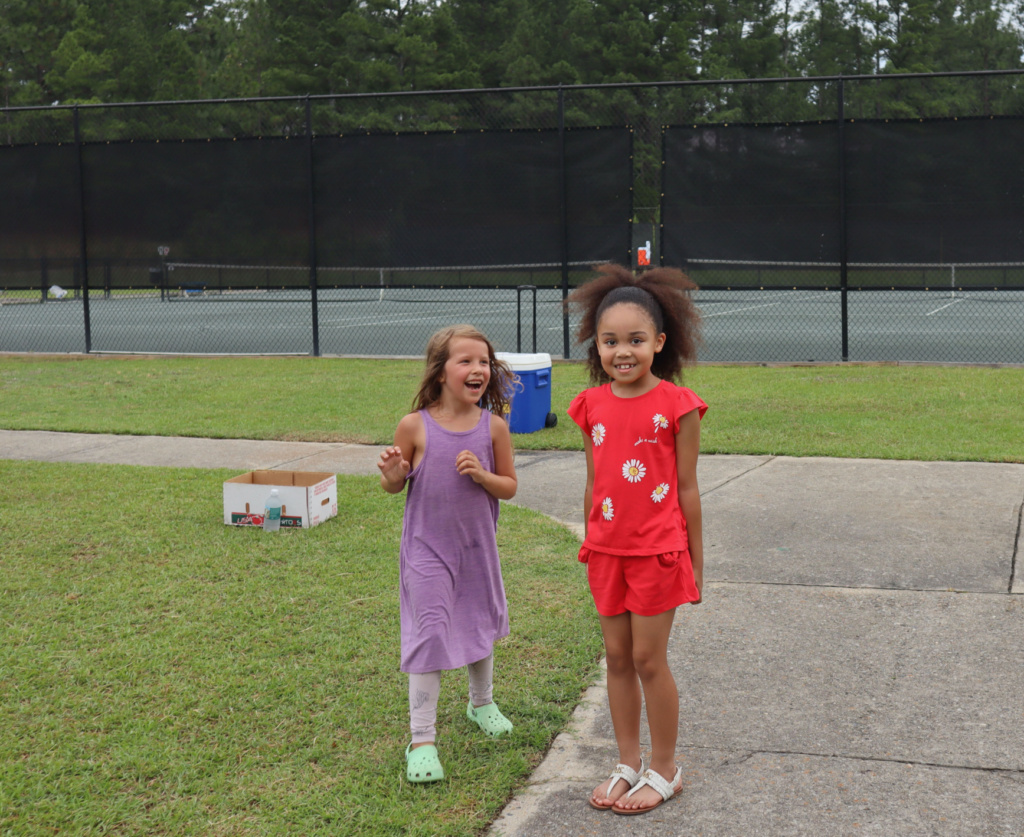 "After watching what the Carpenter family experienced, I know that we need critical research towards methods of treatment, prevention and, ultimately, a cure," Russell said in an email.
Proceeds from this event will go towards AA education and research projects, as well as supporting local Alzheimer patient caregivers. Carpenter and Russell said they are already looking forward to an even more successful fundraiser in 2022.
Contact Mary Moore at mmoore@thepilot.com