By MARY MOORE
Staff Writer
Mira USA, the nonprofit that pairs guide dogs with blind youth, is beginning a new fundraising tradition this year in honor of 9-year-old Eli Logue, son of an active-duty soldier.
Farm Fest will be an outdoor extravaganza, from 5-9 p.m. on Oct. 23 at Rubicon Farm. The event will feature live music from local act Mackenzies Mill, repeat Merlefest performer Barefoot Movement, and others. Tickets are $20 and must be purchased in advance by Oct. 12. The fee includes dinner from Mission BBQ in Fayetteville.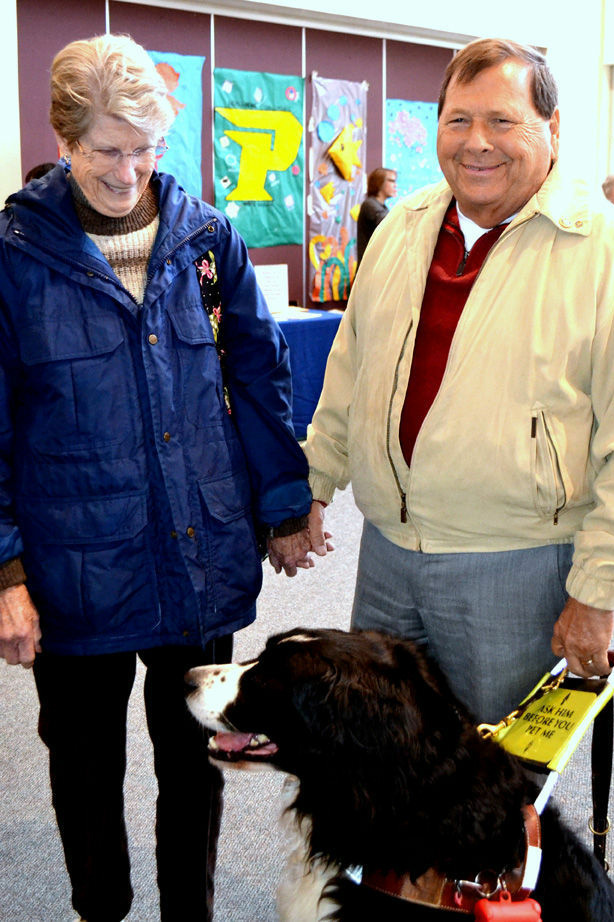 Mira USA started in 2009 after a local man, Robert Baillie, lost his vision during a medical procedure. Baillee struggled to adjust to life without his sight before discovering Mira Canada and obtaining his first guide dog. The experience turned his life around.
"Guide dogs are a tool to help you get around, yes, but they're also a bridge to the sighted world," said Eli's mother, Britney Logue, who has been working with Mira for several years. "They help you integrate socially, and they're a companion."
The partnership between Baillie and his own service dog inspired him, along with his wife Elaine and friend Guy Bouvier, to bring Mira Canada's model closer to home. At the time, there was nowhere in the U.S. that children under the age of 18 could be matched with service dogs.
Baillie started Mira USA in 2009, basing the nonprofit in Pinehurst. The group is independent from Mira Canada but the two groups collaborate. When the local branch raises the necessary funds, children are sent to Canada for a month of training before being matched with a service dog. The whole process is expensive, at about $65,000 for each pairing.
"Guide dogs are at the top, as far as service dogs go," explained Mira's executive director, Richard Chatham.
The dogs are bred from select, historic blood lines to ensure a predictable temperament and undergo intensive training. The high standard isn't applied to just the dogs. Human applicants must also do a lot of work before they qualify. For example, if Eli does not qualify for the program, funds from Farm Fest and other fundraisers will have to be allocated to the general Mira fund for other children.
"It's a matter of safety," said Chatham. "They must be at a certain level of mental maturity and physical ability." Dog and owner must be an effective team, capable of a high level of trust and communication.
But once an individual qualifies for their first service dog, Mira guarantees partners in the future, free of cost.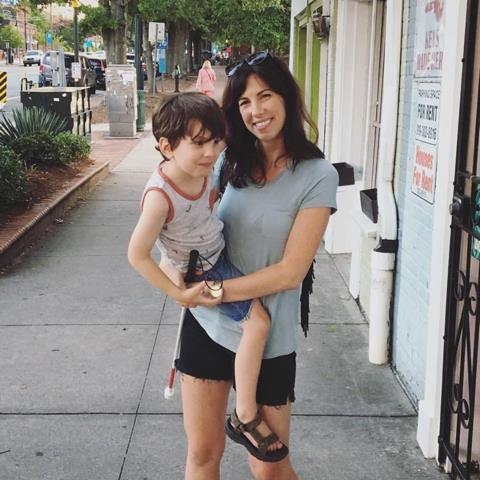 "If you are with Mira, it's for life," said Britney. For her, this statement has added truth.
Britney and her husband, Jake, moved to Pinehurst from their hometown of Decatur, Texas, and were raising Eli in Pinehurst when they first learned about his blindness. Eli had just turned three, and Britney got a call from his pediatrician informing her that he had lost what remained of his already impaired vision, due to a recessive genetic disease. She panicked.
"I didn't think I'd ever even met a blind person," explained Britney. "I was spiraling, thinking what am I gonna do? How am I going to provide my child with a good life?"
She was shocked to discover that the Mira Foundation, a nonprofit organization revolving around blind children, was practically in her backyard. She started volunteering immediately, and eventually went to work as an employee. Through the organization, she and Eli were introduced to the local blind community, and found resources.
"But the biggest piece of advice I received from blind adults was to not treat your child any differently, or expect anything less of them."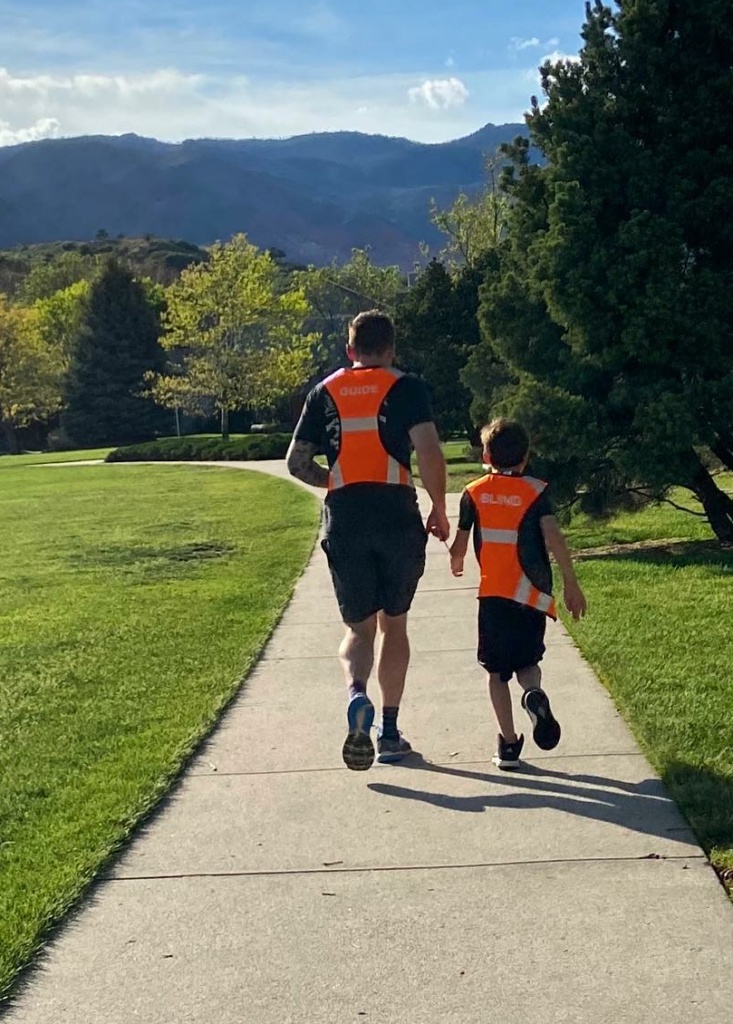 The Logues have taken this advice, and Eli has risen to every challenge. Recently, he raised over $5,000 for Mira by running a mile a day for 26 days. Strength-building has become a large part of his life.
Many blind children grow up physically weak, because they are unable to be active in the same way sighted kids are. When Jake Logue's friend from work, Pete Ostby, and his wife Kirsten, owner of Carolina Barbell, invited the couple to join their group workout on Saturday mornings, Eli tagged along. Eventually, he caught the workout fever.
"From an early age, as a blind child you have two choices," said Britney. "You can choose to check out, and be coddled — to not participate in the world. Or you can seize the day, and do the hard work. He picked the latter."

Britney says Mira had a big part in this decision, and the testimonies of other children in the program who have grown up and lived successful lives has empowered him. The idea of getting his own guide dog is also a motivation. Every day Eli works on improving his mobility and mastering the skills he will need to pass the test at age 11, when he is first eligible to be placed by Mira.
Chatham says Mira has sold around 175 Farm Fest tickets so far, and is expecting that number will reach somewhere around 300.
Gates open at 4 p.m. and performances will go until the end of the event at 9 p.m. Attendees should bring lawn chairs, blankets and a photo ID if they wish to purchase beverages from Southern Pines Brewing, Triangle Wine Company, Hatchet Brewing or James Creek Cider House. Canopies and tents are not allowed, and neither are pets, with the obvious exception of service dogs.
The Logues have a conflict and will be unable to attend, but Britney Logue said she is excited to see footage from the event, and is unable to express the gratitude she feels toward Mira and Richard Chatham.
"I wish I could shine a light on all the work that they do," she said.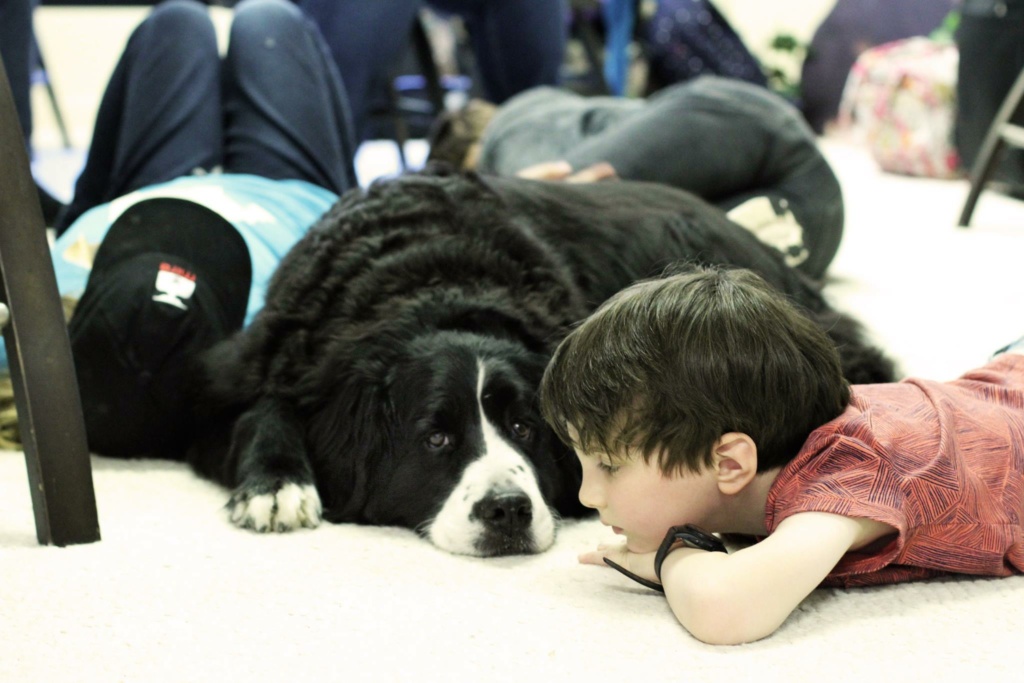 To buy tickets, or learn more about Mira, Farm Fest, and sponsorship opportunities, visit: https://www.mirausa.org/farm-fest/ or call 910-944-7757.
To make a donation, visit https://secure.givelively.org/donate/mira-foundation-usa-inc/guide-dog-for-eli
More information about Carolina Barbell's deadlifting competition is available on their facebook page.