By Maggie Beamguard
Insider Editor
Seven Lakes is home to a new showroom for Premier Gasworks, a division of Premier Plumbing and Repair. Indoor and outdoor gas features, including fireplaces, firepits and gas grills are on display in the large showroom at 4139 N.C. 211.
Premier Plumbing owner Jeremy Lowder cut the ribbon at the grand opening for the new storefront on May 8. In addition to a number of family members, friends, employees and patrons, the event was attended by ambassadors from the Moore County Chamber of Commerce, Moore County Commissioner Nick Picerno and N.C. State Senator Tom McInnis.
Lowder started Premier Plumbing and Repair out of his home in 2001 after working for his father's wholesale plumbing supply company.
"I decided that being inside wasn't for me," he said. "I wanted to be out in the field. So I worked for another plumber and got my license and branched out."
The company's gasworks division was established in 2019 and is headed by Seth Campbell. The company services new construction and remodels and works with contractors and homeowners.
The vision for a showroom emerged from working closely with customers who wanted to be able to come see products in person.
"There are so many different facets to the business. It turned into where people were wanting to come. My business was at my house in a detached shop. And people were wanting to come, they were wanting to see stuff, and we didn't have the stuff there to show them. So that's why we did this."
The showroom is managed by Kaitlyn Campbell.
Lowder said it felt surreal to cut the ribbon at the grand opening. "It was a dream come true. Not really ever envisioning owning a brick and mortar business, this has been an eye-opener this year," he said. "I've been in business for over 20 years, but it feels like a real business not working out of the shop from my house."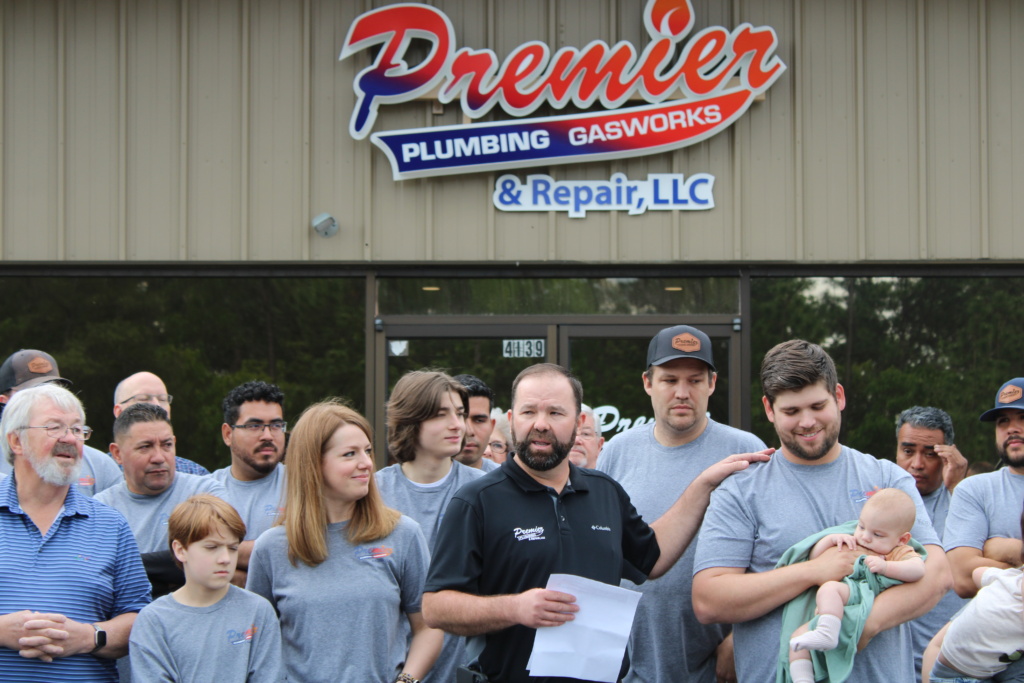 At the grand opening, Lowder thanked his parents, his wife Mindy, his family members and employees for their support.
"We're a family," he said. "We're proud to be part of this community. We're proud to serve Seven Lakes and Moore County as a whole. We're just thankful for the support that y'all have given us and the opportunities that the good Lord blessed us with."
Lowder grounds his work in his faith. "Ultimately it's all God's. None of this is ours. We're all here to serve him and to bring honor and glory to him in everything that we do. And that's what we strive to do as a team."
McInnis presented Lowder with a certificate of congratulations from the 21st Senatorial District of the North Carolina General Assembly and a flag previously flown over the State Capitol.
"I can tell you with certainty, the backbone of America, the backbone of North Carolina and the backbone of Moore County is small business," McInnis said. "They started this from ground zero. America is great because of small business and because of men and women who jump out there and make something happen. They risk it all. They put it all on the line. They didn't hold anything back. And today is the culmination of that risk and the reward that will come from it."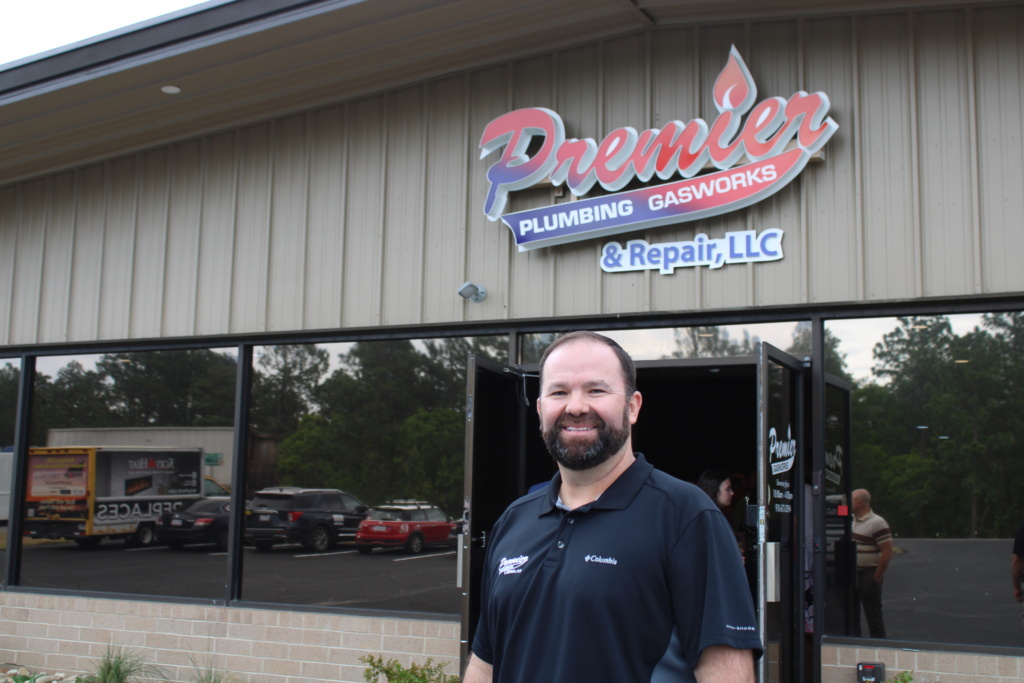 Premier Plumbing and Repair and Premier Gasworks Division plan to focus on serving the community where Lowder has spent his whole life. "We just want to do the best job we can with what we do right here for the folks of Moore County."
Premier Plumbing and Repair business hours are from 7 a.m. to 5 p.m., and the Gasworks' showroom is open from 10 a.m. to 4 p.m. Monday through Friday. More information about their services can be found at premiergasworks.com or premierplumbingandrepair.com.
"I really encourage people to come in and see it," Lowder said. "I think a lot of people don't know what we've done to the place, and I think we have a lot we can offer right here in Seven Lakes and the surrounding area."
Contact Maggie Beamguard at maggie@thepilot.com.