Click on a group to learn more about it.  To add a group to our list, CLICK HERE to contact us.
Meetings Held Tuesdays at Noon (Lunch at 11:30)
Bingo Held 1st & 3rd Tuesdays, Sept. - June at 7PM
Kiwanis is one of the world's largest service organizations. It is all about service to children around the world, with local clubs focusing on those children in close proximity.
---
We, of The Seven Lakes Kiwanis, meet every Tuesday at Noon (lunch served at 11:30) at The Seven Lake Chapel in the Pines. At every meeting there are lively conversations, fun activities, sharing of member's lives, sharing of community concerns, support for "Children in Crisis", superb speakers, and updating of community needs.
---
We do projects during the year to support our children's programs (i.e. Pancake Breakfast, Bingo, Pumpkin Patch ). We also participate in "Super Kids" and "Backpack Pals", and sponsor a regular Red Cross Blood Drive.
---
We are always looking for new members and welcome any community members to our weekly meetings.
---
Location: Chapel In The Pines, 581 7 Lks N, West End, NC 27376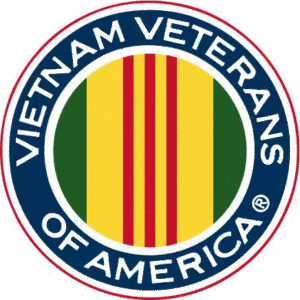 We are a 501(C)(19) Veteran non-profit organization located in West End , NC. We hold regular monthly meetings generally the first Monday of the month,
7 PM until 8 PM
, (adjusted for holidays that fall on Mondays) except July where there are no meetings.
---
We hold Chapter meetings at: Seven Lakes West Community Center, 556 Longleaf Dr., West End, NC 27376. Our Mailing address is: Vietnam Veterans of America Chapter 966, PO Box 1073, West End, NC 27376.
---
In essence, we are a Veteran Service Organization (VSO) organized to help Veterans or active military families in need.
---
To learn more about our organization, membership, events, or how to donate, please contact VVA Chapter 966 President Daniel Conrad at (910) 986-5829 or email him at DanVVA966@yahoo.com.