The non-profit Thank You Jesus Movement has released to new items that will be sold along side the very popular Thank You Jesus yard sign. The first  new item is a magnet that will allow people to take the movement on the go with them. The magnets can be placed on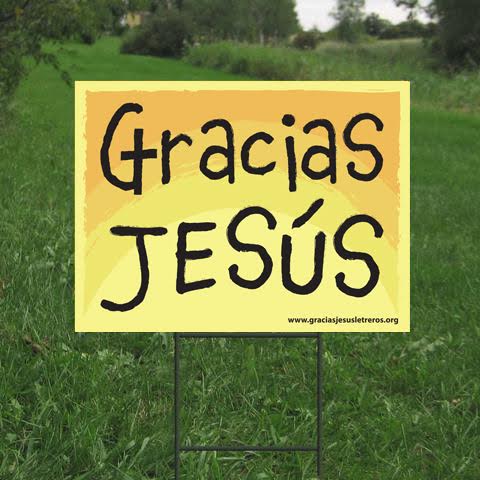 vehicles, kitchen refrigerators, filing cabinets in offices etc. The second product is a Spanish version of the Thank You Jesus yard sign that reads "Gracias Jesus" for Spanish-speaking Christians.
The Thank You Jesus Movement will begin selling the magnets and will begin taking pre-orders for the Spanish yard sign on Easter Monday, April 17th via our website (www.thankyoujesussigns.org). The Spanish signs will begin shipping on May 1st.
The movement's goal was to plant 50,000 signs by the end of 2017. The movement has surpassed that number easily in the first quarter of this year. Signs planted now total over 60,000 and they are in 37 state and 6 countries.
For more information on the Thank You Jesus Movement and/or to schedule an interview with Lucas Hunt (17 year old movement creator from Asheboro, NC), please call Jacob Lewis at (336) 267-8562.