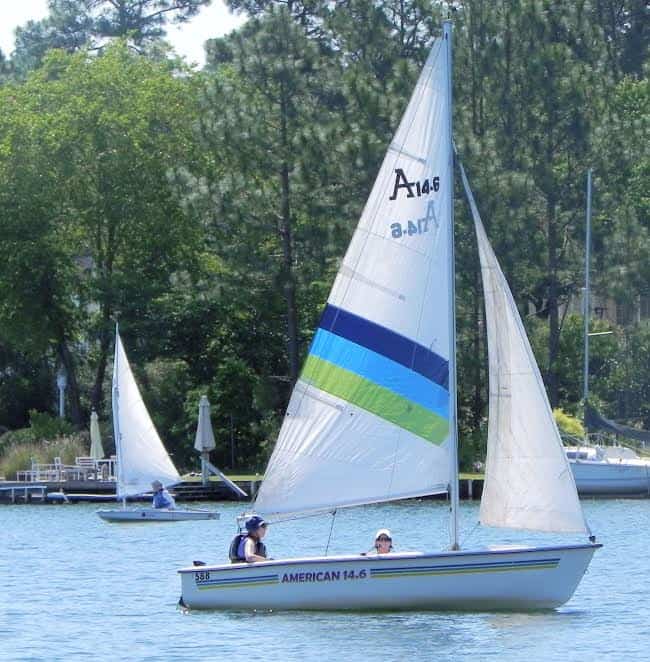 On Saturday, June 10th the Seven Lakes Sailing Club organized a tour of small sailing boats around Lake Auman. Seven Sunfishes and one American 14.6 came out to enjoy sailing on beautiful Lake Auman. Everyone had a great time! The next small sailing boat tour is planned for July 1st .
The Seven Lakes Sailing Club is a club for Seven Lakes residents who have an interest in sailing. The Club organizes a program of events that includes sailboat races on Lake Auman, learn-to-sail courses, informal sailing events for non-sailors and social activities.
This week, June 12-16, the Learn-to-Sail classes are taking place with 10 students and 5 big sailing boats. The racing events are run with all sizes of sailing boats from Sunfish to J-22 using a handicap system. The Club's social events include after-race BYOB's, Boat Parades, Rafting Parties, Lobsterfest, Banquet, etc.
More information about the Seven Lakes Sailing Club can be found on www.sail7lakes.com.