On February 21st of 2017, the county commissioners passed a resolution stating that the sheriff's department would take control of Animal Services in Carthage, formerly known as the Animal Shelter.
Since then, Sheriff Neil Godfrey has overseen operations and the overall improvement of the facility.  Animal Services is manned by a deputy who has the ability to respond to animal-related calls such as rabies or mistreatment.
"[We want to] provide the best customer service," Chief Deputy Frank Rodriguez said.  "[It's a] partnership.  [We want to] find a good home and make sure [these animals] get good homes.  We've been pretty successful in our adoptions."
The facility has gone through a "metamorphosis" in an effort to provide a favorable adoption experience.  Changes to the facility include reorganizing the offices, painting the building, cleaning up the facility, and bringing in new upgrades.
"Our focus is cleanliness," Lieutenant Forest Kirk said.
Animal Services provides an adoption room for families to become acquainted potential pets.  A walking path is also being constructed around the pond next door so families can take the animals for a "test drive."
"We wanted [it] to be [an] inviting [experience] from beginning to end," Rodriguez said.  "[We want to] elevate our standards at all levels."
A state inspector was welcomed to the property to evaluate what further work needed to be done on the facility.
"Our goal is to become one of the best animal Shelters in North Carolina," Sheriff Neil Godfrey said.  "It means the public [knows of our] operations and animals are being treated humanely… We're making good progress."
"A year from now, you won't even recognize this place," added Captain James Furr.
The community has been supportive of Animal Services, donating enough dog food to feed the entire shelter.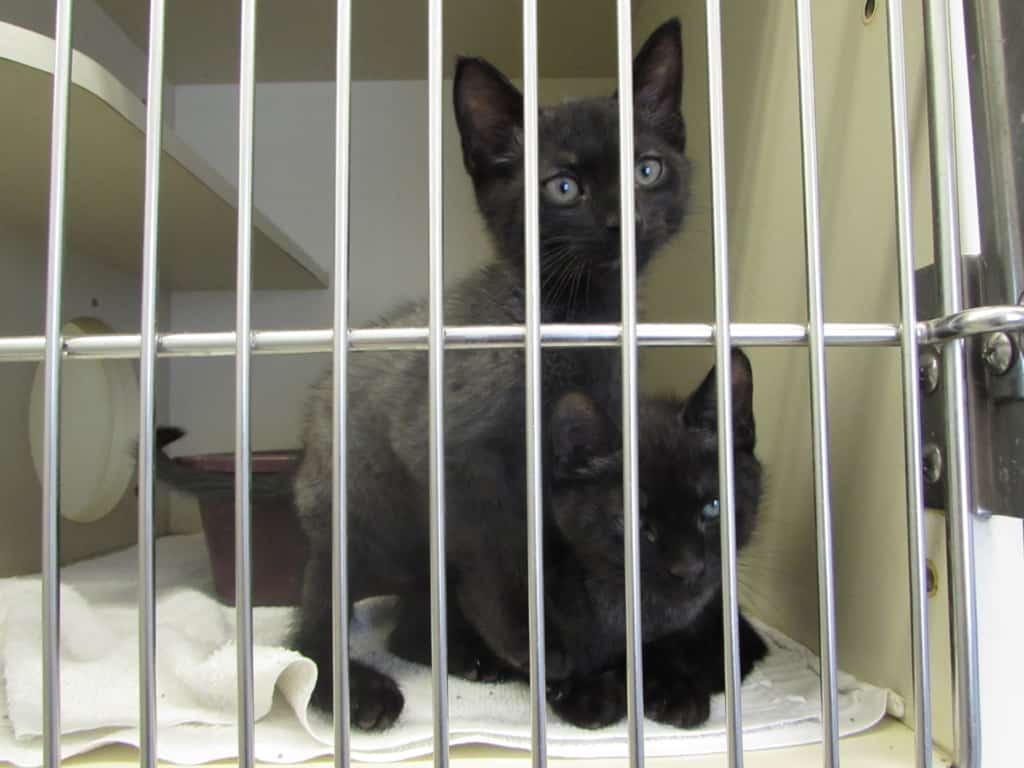 "We're saving $4,200 a year in dog food because of donations," Lieutenant Kirk said.
On June 24th, Animal Services will be holding an adoption event at the Seven Lakes Fire Department.  It is the first event organized at Seven Lakes since the sheriff's department took control of the facility.
The event will take place on Saturday from 10:00AM until 2:00PM.  Pets may be brought to the event to receive affordable rabies vaccines at $5 each or microchips at $15 each.  Payment may be received in the form of cash, checks, or credit/debit cards containing chips. A form of ID must be provided.
Animal Services is currently full with thirty dogs and seventy-two cats.  Animals are not euthanized due to lack of space at the shelter, so it is important to make sure they go off to good homes in order to make room for new arrivals.
All animals are the event will be adoptable.  Some dogs at the event will be from the Dog Tags program in which a veteran has spent time working with and training the animal for a better adoption experience.
Adoption is not the only way to help these pets.  Animal Services is always looking for volunteers.  High school students may help at the facility to complete service hours for school.  For more information, contact Connie Burnes at cburns1@moorecountync.gov or (910) 639-3828.
Full-time and part-time positions are also currently available for veterinary technicians to provide medical services to the animals.  Applications may be sent in at https://www.moorecountync.gov/human-resources/careers.  Any questions may be directed to Lieutenant Forest Kirk at (910) 639-1604.
The Sheriff's Department and Animal Services would like to thank Aberdeen Supply, Tractor Supply, Walmart, and Petsmart for their support and donations.  They would also like to express their gratitude to the community for their outstanding support in donating funds, food, and cleaning supplies.
"We want to improve [Animal Services]," Sheriff Neil Godfrey said.
To learn more about Animal Services or to make a donation, call (910) 947-2858.  To report the possible mistreatment of an animal or an animal-related incident, call the sheriff's office at (910) 947-2931 or report the incident to 911.