The following is a press release submitted by Bright Meadow Christian Preschool, Inc.
Announcing Kindergarten for 4-Year Olds!
Bright Meadow students have been getting a jump-start for elementary success for many years!
Since opening in 2003, many curriculum enhancements have been incorporated into our semi-structured academic programs for preschoolers ages 2-5.  These include kinesthetic phonics instruction which also integrates science, geography, social studies and crafts around an alphabet letter each week, progressive basic to advanced math, traditional handwriting instruction, Brain Gym exercises, and Spanish introduction.
Since 2010, our teachers have been delighted to receive compliments from parents, West End and West Pine Elementary teachers on their Pre-K students performing above average at Kindergarten Registration, and maintaining advanced skills through elementary years!  We

attribute this to the dedication of our staff and our unique educational approach.  The majority of our students are ready to receive more advanced instruction earlier than usually expected. Even students Age 2 have fun learning phonics sounds with a multi-sensory approach using animal characters & whole-body movements!  Most 4-year olds gain a mastery of basic math, phonics and early reading, enabling us to teach Advanced Pre-K and Kindergarten level work as they are ready!  Many of our Pre-K graduates have been entering Kindergarten having learned to read CVC words, vowels, consonant blends, some sight words, word families, syllables, sentence structure, writing, punctuation, 10-fram, graphing, simple adding & subtracting, zero concept, quantities, rote counting to 100, solid shapes, solar system, continents, U.S. states, compass direction & more.
Because of this consistent history of advanced academic performance by many of our students, our classes have been renamed to reflect the actual level of instruction that we have been teaching since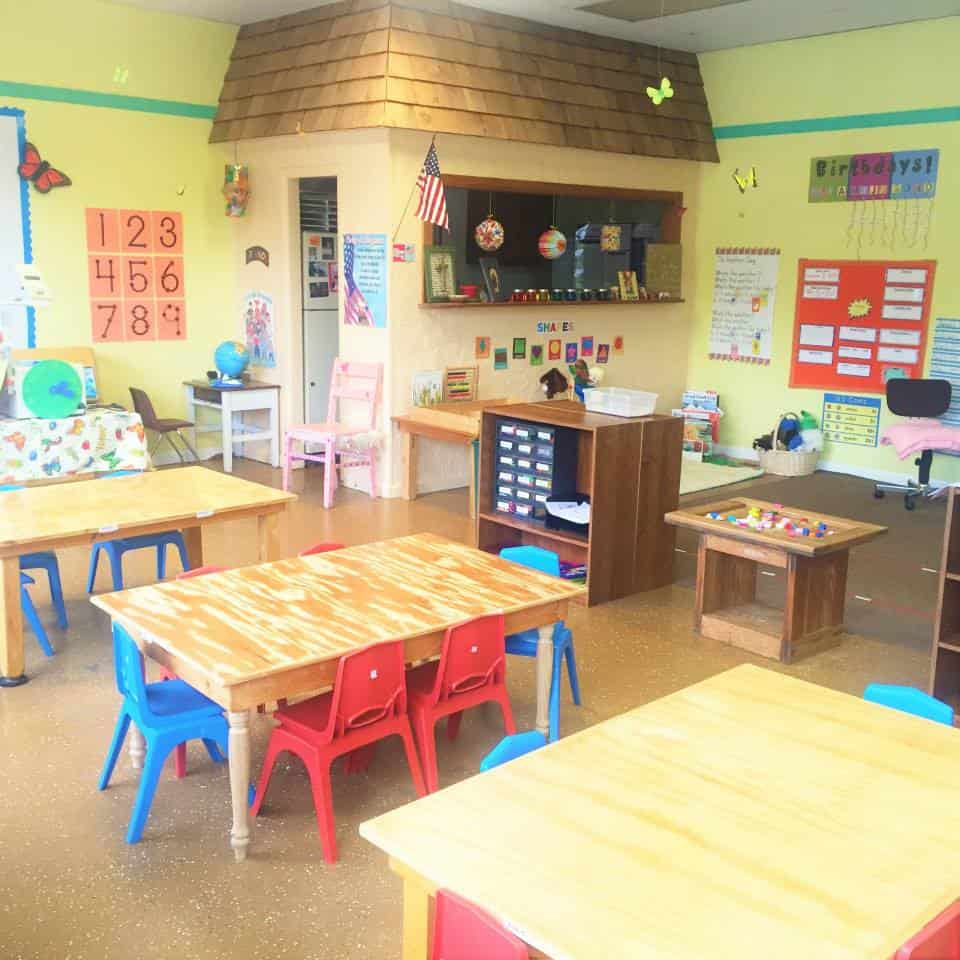 2010!  Our classes include Preschool Essentials for Ages 2-3, Pre-K & Intermediate Preschool for Ages 3-4, and K-4 & Advanced Pre-K for Ages 4-5.  Lessons are taught at the higher level in combined-age classes.  Older students gain self esteem being models for younger children.  Younger students are exposed to challenging work & have the opportunity to advance more quickly.  Seat Work is taught to each student individually at their developmental level.
We invite you to visit our website at BrightMeadow7Lakes.com to view our Curriculum & Class Placement Standards to gain a true understanding of the exceptional Private Education that Bright Meadow offers!  Though we are not church or state supported, we also consider our work to be a ministry and appreciate the families who have allowed us the privilege of joining you in the moral and academic education of your children!
Email:  BrightMeadowCP@gmail.com
Phone: 910-673-6789
Director:  Shirley Ptak