West Pine Animal Hospital and Pet Resort has been offering animal wellness services to the West End region for the past six months. Before changing ownership and becoming West Pine Animal Hospital and Pet Resort, the animal hospital was previously occupied by Animal Health Center for nearly thirty years.
Animal Health Center had been in business in West End since 1989, until it was purchased by Dr. Caroline Lea in October of 2018 and the business became West Pine Animal Hospital and Pet Resort.
Owner and veterinarian Dr. Caroline Lea has been passionate about animals her entire life, which she believes helps her provide the best care possible for both pets and their owners.
"Even as a young child, I developed a deep love for animals, which inspired me to devote my life to helping animals as a veterinarian," said Dr. Lea.
Dr. Lea attended North Carolina State University where she obtained both her Bachelors in Animal Science and her Doctorate of Veterinary Medicine. After earning her degree, Dr. Lea came to West End to work as a small animal veterinarian at Animal Health Center, and has been here ever since.
"We offer a full selection of services in our hospital," said Dr. Lea. "Wellness care includes services such as vaccinations, parasite testing, and deworming."
In addition to scheduling check-ups and wellness exams, West Pine Animal Hospital and Pet Resort also performs surgery daily. Surgical procedures performed by West Pine include spaying/neutering, mass removals, eye surgery, orthopedic surgery, and the treatment of diseases.
"My favorite part of this business is when we are able to solve seemingly hopeless illnesses in our patients," said Dr. Lea, "There is no better feeling in the world than when you are able to cure a pet of disease or get them home from the hospital after being hospitalized."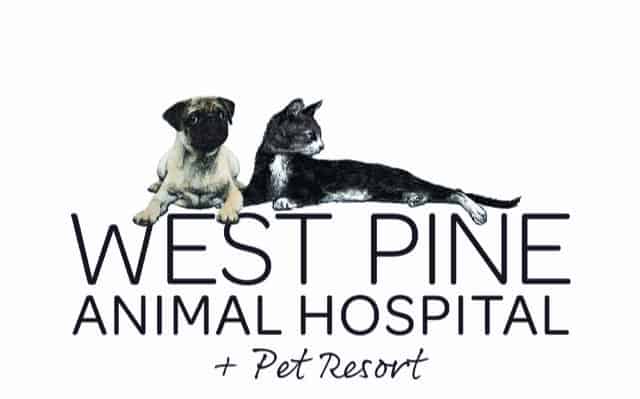 In addition to veterinary care, West Pine Animal Hospital and Pet Resort offers pet boarding.
"We are also happy to provide a full service boarding and daycare facility which has a half acre play yard, bathing spa, and options for special treats for your pal while you're away," said Dr. Lea.
"Pet parents also have peace of mind knowing that medical staff are immediately available for your pet on site should any unforeseen problems arise while you are away," Dr. Lea continued.
Finally, West Pine Animal Hospital and Pet Resort offers free new patient exams to any pets adopted by local animal shelters and rescues. These rescues include the Sheriff's Office Animal Center, the Moore County Humane Society, the Sandhill's Cat Coalition, and the Community Partnership for Pets based out of Montgomery County.
"It not only warms your heart to know you helped the pet, but you also brought happiness back to their pet parent who gets to go home with their beloved companion," expressed Dr. Lea.
For more information on West Pine Animal Hospital and Pet Resort, visit www.westpinevet.com for rates, services, and additional resources. Alternatively, call (910) 673-3103 or submit an appointment request online to schedule an appointment with West Pine Animal Hospital.