The Seven Lakes community recently received an upgrade to the local emergency spillway. The upgrades and repairs further fortified the spillway at  Lake Auman for future hazardous weather conditions, ensuring the safety of surrounding areas.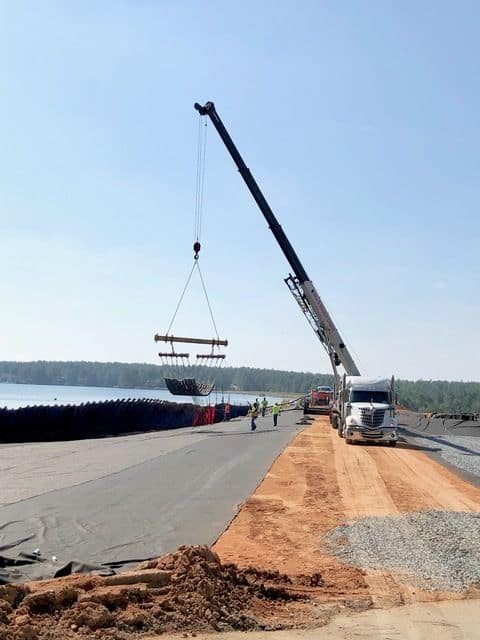 "We are happy to report that the project was completed on time and under budget with very high quality substantiated by continuous monitoring by our design engineer during all critical phases of construction," announced project manager John Goodman.
Design and preconstruction of the spillway took around nine months, while the construction itself took about five months to complete. 
The goal of the project was to make improvements to the existing emergency spillway. The emergency spillway is activated when there is an abundance of rain and the regular spillway cannot release water fast enough for the lake to stay at its normal level. When this happens, the water continues to rise until it reaches or exceeds the level of the emergency spillway, which is located on the outside edge of the rest of the dam.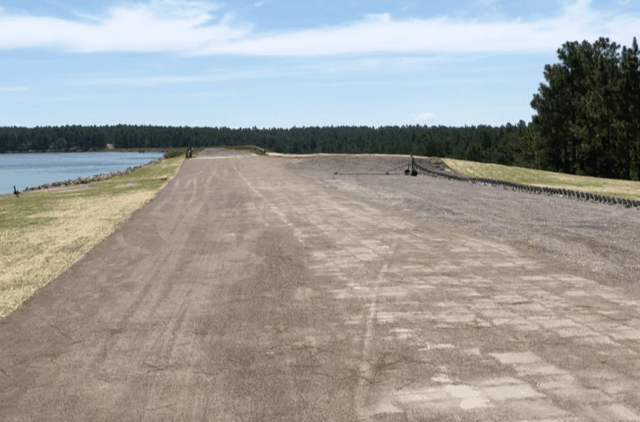 The improvements consisted of repairing and re-grading the upstream and downstream sides of the emergency spillway, among other things. Then the committee "armored" the key portions of the spillway with articulated concrete blocks and Turf Reinforcement Mats.  These, along with other various improvements, mean that the probability of emergency spillway erosion impacting the functional performance of the emergency spillway is significantly reduced. 
"In other words, if we have more hurricanes or torrential rains in the future, we can all rest easier," said Goodman.
Goodman attributes much of the project's success to the Dam Committee, its Chair Dan Lambert, and Dam Engineer J.T. Grimes. He also noted that the Primary Contractor, Hall Contracting from Charlotte, NC, and the local contractor, Cagle Landscaping, did an excellent job.  However, Committee Chair Dan Lambert believes that commendation is called for John Goodman for his work and subsequent success as project manager.