After moving to the Sandhills from Rhode Island, French discovered he had more free time to explore the craft and work on small projects. Though it started out as a side hobby while he worked full-time, French has since begun selling his handcrafted places around the local community.
Local craftsman Joe French has been in the woodworking business for two years now, but his passion started during childhood.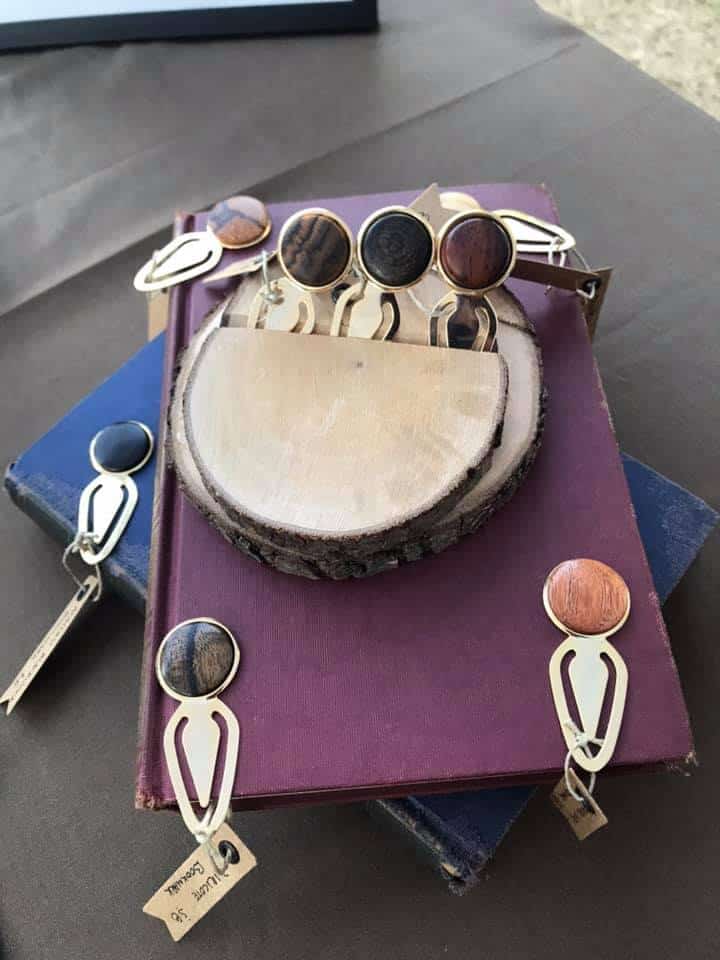 "I grew up working with my hands," explained French. "My dad was always very handy, so my brothers and I were all handy people because we learned from my dad."
While living in Rhode Island, Joe and his wife owned and lived in a historic home where French could spend most of his time working on the fixer upper.
"Something always needed fixing, and I was there to fix it," said French.
After relocating to North Carolina, however, the couple bought a newer home that did not require as much maintenance, leaving Joe with an excess of time on his hands.
To fill his spare time and satisfy his drive to work with his hands, French bought a lathe for woodworking and took up the trade. He is entirely self-taught, having learned from online tutorials and firsthand experience.
French recounted the first night he realized he could turn his hobby into a business.
"The most amazing thing was that not long after I got into woodworking, my wife posted one of my pens on Facebook and within ten minutes she had five people wanting to buy it!" French said.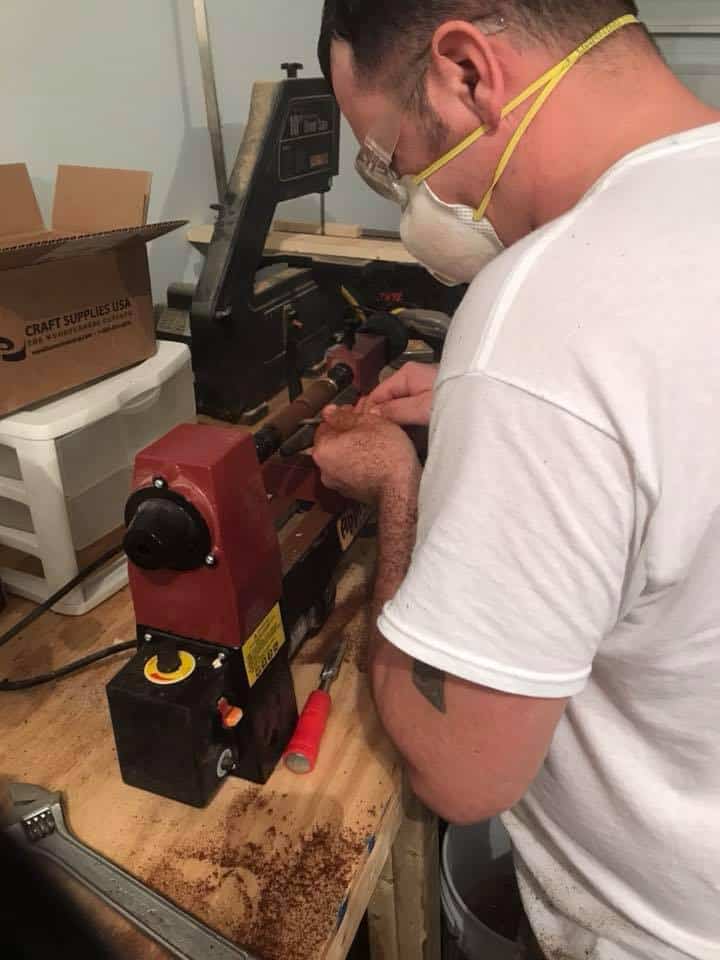 French believes that his passion for his work comes not from a desire for money or recognition, but from an enthusiasm for the wood and the trade.
"Once you look at what's inside the tree, it's amazing," he explained.
French has worked with an astonishing assortment of wood throughout the years, ranging from local to exotic selections, including a line of pens made entirely out of the cores of longleaf pine cones.
"I've bought a few handmade pens in the past, and when I would ask the person who made it what kind of wood they used, they would always have to stop and think," French said. "It was my wife's idea. We would make a laminated card to go with each product and describe what kind of wood it is made of and where it came from."
In addition to handcrafted pens, 7 Lakes Woodworking also produces bottle stoppers, book marks, vases, and other assorted small products.
"I could make fancy stuff, but I like practical. Things people can really use or even give as gifts. I just like to make useful stuff," French laughed.
Products from 7 Lakes Woodworking can currently be found in multiple retail locations, including The Corner Store and Pine Scone Cafe in Pinehurst, West End Antiques in West End, and Weymouth Woods in Southern Pines.
For more information on 7 Lakes Woodworking, contact Joe French at 401-209-4820, send an email to sevenlakeswoodworking@yahoo.com or visit online at www.7lakeswoodworking.com.