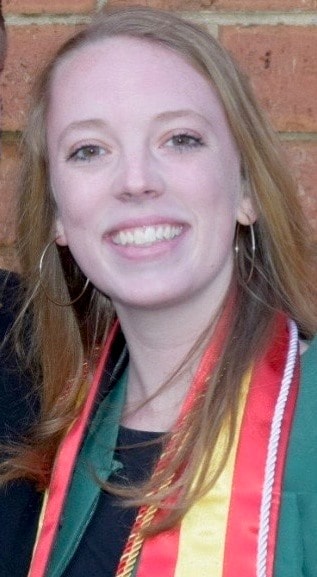 Avery Schaefer, a 2016 graduate of The O'Neal School, was graduated from UNC-Charlotte on December 14, 2019, with a bachelor of arts degree in International Studies, magna cum laude, and a bachelor of arts degree in Spanish, magna cum laude. She also earned a certificate in Business Spanish.
Schaefer begins work in January with the Charlotte, NC-based International House, where she served as an intern in 2018. She will work there as the Citizen Diplomacy Program Associate, helping to coordinate visits between visitors/leaders from other countries and business people in the greater Charlotte region.
She now lives in Cramerton, NC. She is the daughter of Amy M. Avery, of Cramerton, and Robert Schaefer, of West End.