PINEHURST— Gift boxes and bags of red, white, green, silver and gold overflowed in the car's backseat as a Christmas For Moore sponsor journeyed to High Falls for a Christmas delivery. Greeted by a 7-year-old boy and his 13-year-old sister, their smiles, joy and appreciation of the grandmother who is raising them are an instant reminder of the reason for the season.
Stories of generosity like this abound for the Christmas For Moore nonprofit, which matches qualifying individuals and families in need each year at Christmastime with local sponsors and also raises funds to ensure all program participants are served. With the help of sponsors, donors and volunteers, more than 1,600 Moore County residents received gifts for Christmas 2019.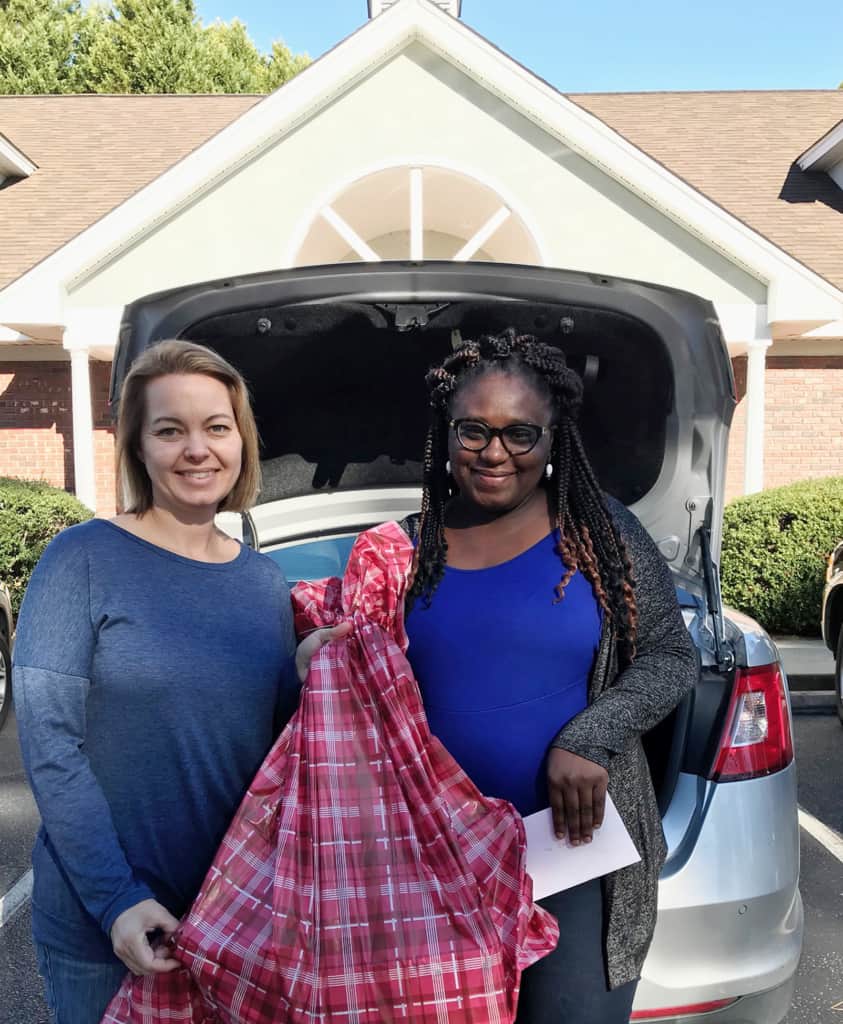 "Christmas For Moore has again provided a hand up to those families residing in Moore County who have participated in the registration process and shared their family's needs for clothing, household goods and toys," said Myron Dice, emeritus board member of the group. "Sponsors have graciously committed to respond to those needs within their capabilities."
Spencer Keeley, one of the 78 local Christmas For Moore sponsors, supported 15 program participants.
"I had one individual who sleeps on the floor, and I was able to find him a bed through Dreams 4 All Foundation," Keeley said. "I'm so grateful we can help."
Neighbors, like Keeley, lending a helping hand to their fellow neighbor has been the mission of the group since Christmas For Moore's formation in 2015 (formerly known as the Empty Stocking Fund). To date, no program participants have gone unsponsored.
And oftentimes, a greater story of generosity unfolds in the most unexpected places. A program participant who was recently homeless was in need of dentures for her Christmas wish. She feared that she would not be able to find a job, feeling that her appearance without teeth would hinder her ability to be hired and then provide for her family.
After learning of the situation, Drs. Mandy Kuhn Grimshaw and Ritt Kuhn of Kuhn Dental Associates in Aberdeen agreed to grant this participant's dental needs as a Christmas gift, a generosity that Christmas For Moore could have never asked for or anticipated.
"This is one more blessing unfolding before our eyes," said Eleanora Voelkel, Christmas for Moore Chair, who helped coordinate this special Christmas gift.
Area businesses across Moore County, from Anytime Fitness of Southern Pines to Pinehurst Neuropsychology Brain & Memory Clinic, adopted families, big and small, and provided gifts of clothing, household items, toys and food.
"My experience has been wonderful and exciting to know that our sponsor is graciously blessing my family," said Kartara Chambers of Eagle Springs. "We appreciate the many blessings and love we have received through this program. When you don't have much at all, it's the little gifts that count."
The Salvation Army of Moore County and many local churches, too, including, Southern Pines, Pinehurst and West End United Methodist churches, Our Savior Lutheran, Seven Lakes Chapel in the Pines, Community Congregational, The Village Chapel and Brownson Presbyterian all sponsor program participants in need annually through Christmas for Moore.
For more information on becoming a Christmas for Moore sponsor, call 910-477-3355, email christmas4moore@gmail.com or visit www.christmas4moore.org. To assist with a donation, checks may be mailed to Christmas for Moore, P.O. Box 3962, Pinehurst, N.C., 28374. All donations are tax-deductible.
"We're so grateful to participate in this program of giving," said Barbara Dice, emeritus board member of the group and angel tree coordinator for Southern Pines United Methodist Church. "A sense of community is fulfilled in the process of giving and receiving as brothers and sisters."