Two simple words—thank you—especially when said with the sincerest of hearts and, sometimes, tears, add up and are the best part of wrapping up Christmas For Moore's 2020 season of giving. As a local nonprofit dedicated to matching sponsors and funds to program participants in Moore County at Christmas, 2020 proved to be a year of great need. Christmas For Moore registered its largest number to date: 1,760 adults and children throughout Moore County.
"The responsiveness of the Moore County community, especially during this pandemic, was heartwarming," said Anne Wells, Christmas For Moore board member and volunteer coordinator. "Because of their generosity, we matched all the families who applied with sponsors, with many sponsors going above and beyond the minimum requirements to make 2020 a memorable Christmas."
One participant wrote, "Thank you so much for the gifts you gave me for my family. May God always take care of the people who donated so that my children will be happy on Christmas when they open their gifts. I am sending you a big hug and I hope to meet the people and thank them."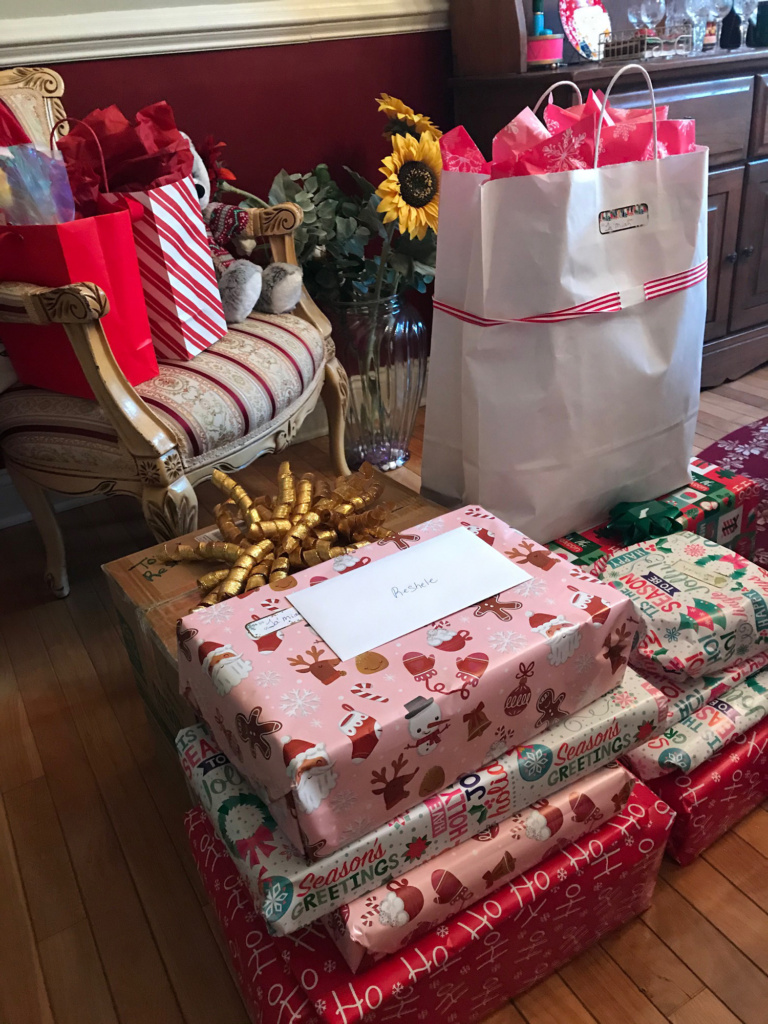 In order to meet these greater needs, Christmas For Moore also registered its highest number of sponsors with more than 200 individuals, groups, businesses and churches reaching out to help neighbors in need.
An anonymous sponsor shared, "I wanted to take a minute to simply say thank you. We reached out to the family of six this morning. The joy in our hearts is simply overwhelming. Thank you for allowing us this opportunity to bring magic to another family during the holidays."
Christmas For Moore Chair Eleanora Voelkel is overwhelmed by the community response.
"We are so thankful for our amazingly generous community here in Moore County," she said. "Never has the need in our community been greater and never has the community stepped forward so much to offer their support as they have in 2020. Donations tripled and sponsors doubled, enabling us to extend our support by directing sponsors to the Moore County Department of Social Services for support of foster care children and offering support to our local food bank, Team Workz for the homeless and Project Santa for bikes on Christmas morning."
Despite the pandemic and while taking all safety precautions, volunteers and sponsors, like Pinehurst residents Kim and Dan Daly, donated by shopping, wrapping and distributing gifts, including a Christmas tree.
"After introducing the Christmas For Moore program to my new neighbors and explaining how we had adopted a family, they decided to donate a fully decorated Christmas tree," Kim Daly said. "My husband and neighbor delivered it to the family we adopted on the Friday after Thanksgiving, and the mother and child were beyond thrilled, making it a great way to kick off our holiday season. And now, our neighbors plan to sponsor a family next year, too."
Kim Daly's enthusiasm for the program began as a volunteer and led her to join the board of the nonprofit. One task was coordinating gifts and deliveries for four families sponsored by the Kiwanis Club of Seven Lakes.
"This club was so generous," Daly said. "I enlisted two friends to help me shop and wrap for the families. Then I loaded up the gifts to meet the mother of one family who drove from Sanford to Pinehurst after working the night shift. She was so happy and cried in the parking lot when I gave her all the gifts.
"Then, my husband and I filled our Chevy Impala sleigh to deliver to the remaining families, bringing a 10 lb. ham along for each that Dan donated. Volunteering with Christmas For Moore this season showed me the generosity of people helping people and how that generosity can make this world a better place."
Although the pandemic changed the normal face-to-face registration process for Christmas For Moore to an online and mail-in process and created greater community need, program participants and sponsors were still matched successfully with no one being turned away.
"This season demanded us to be creative," Voelkel said. "We began online registration in July and continued up until the week before Christmas in some cases. We all have learned from this year and seen firsthand how people want to share God's love. We pray for a better year in 2021 and offer our sincere appreciation to everyone who has supported Christmas For Moore. You have touched the lives of so many of our neighbors when they needed you most."
For more information on becoming a Christmas for Moore sponsor, call or text 910-477-3355, email christmas4moore@gmail.com or visit www.christmas4moore.org/sponsor. To assist with a donation, checks may be mailed to Christmas for Moore, P.O. Box 3962, Pinehurst, N.C., 28374. All donations are tax-deductible.