Get ready for the weekend with some delicious movie snacks to enjoy while you catch a new release film available at the Sunrise Virtual Theater.
The Sunrise's Amish Country popcorn topped with real butter is now available at their Curbside Concession stand Friday afternoons. Fans can pre-order during the week via email and pay by phone then schedule a pick-up time for the warm buttery snack. Also available at the Sunrise Curbside Concessions are boxes of candy, locally made Sunrise candy bars, bottled root beer and cream soda, and a variety of beer and wine. A complete list of treats and additional ordering information is available at SunriseTheater.com. All prices are heavily discounted, and purchases support the Sunrise Theater during the temporary closure.
The Sunrise Theater, now operating as a virtual multi-plex cinema, has just added several new movies. Since the temporary closure, the Sunrise has been "showing" new release films via the Sunrise Virtual Theater. Ticket prices range from $10-$12 for a viewing group and movies can viewed anywhere, anytime via a smartphone, tablet, or computer.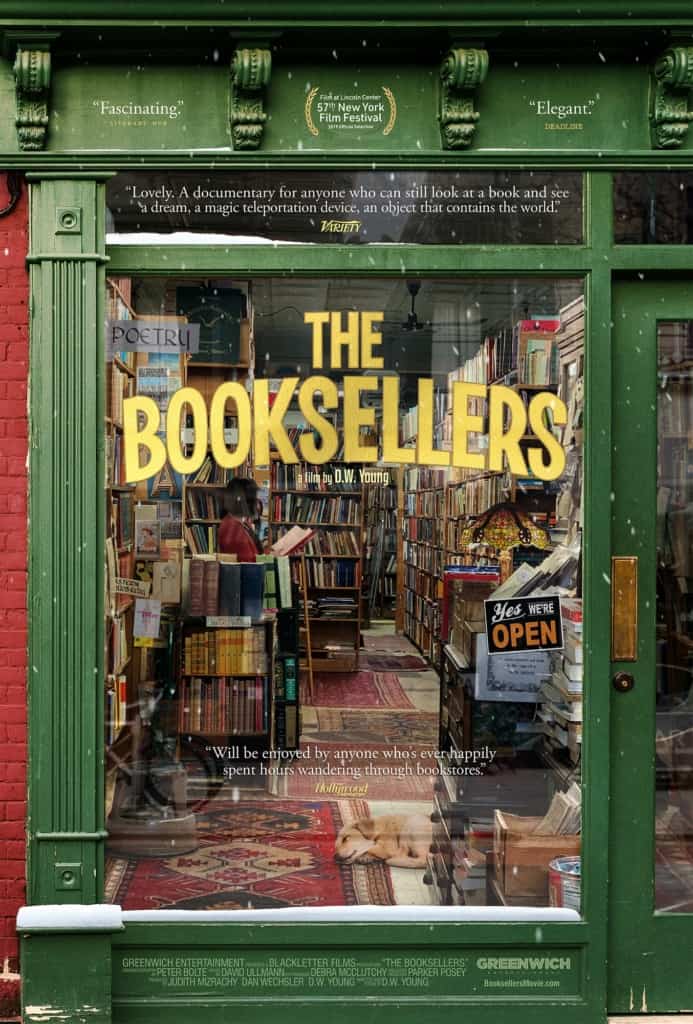 THE BOOKSELLERS
1h 39min | Documentary
THE BOOKSELLERS, an elegant and absorbing documentary, is a lively tour of New York's book world, populated by an assortment of obsessives, intellects, eccentrics, and dreamers, past and present. Antiquarian booksellers are part scholar, part detective, and part businessperson, and their personalities and knowledge are as broad as the material they handle. They also play an underappreciated yet essential role in preserving history.
THE BOOKSELLERS examines the Park Avenue Armory's annual Antiquarian Book Fair where original editions can fetch hundreds of thousands of dollars; to the Strand and Argosy bookstores, still standing against all odds; to the beautifully crammed apartments of collectors and buyers. The film features a range of commentators and a community of dedicated book dealers and collectors who strongly believe in the wonder of the object and what it holds within.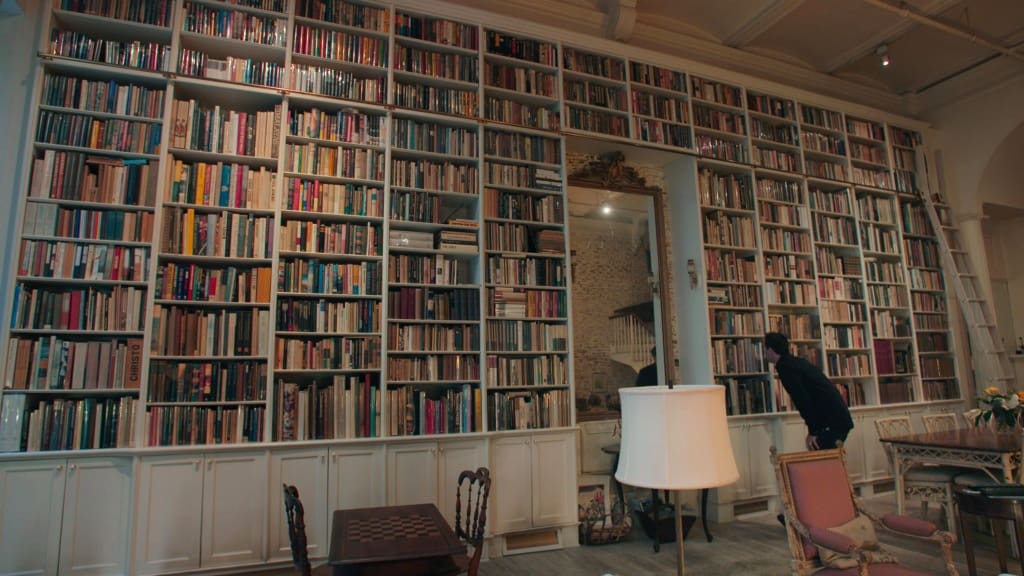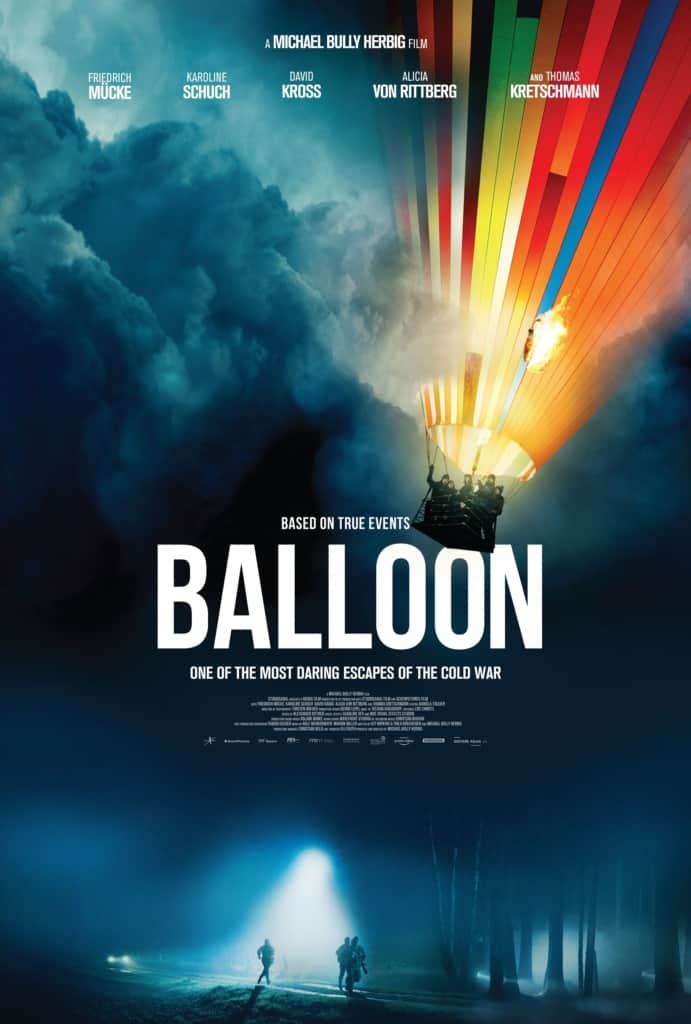 BALLOON
2h 5min | Drama, History, Thriller
BALLOON is a true story of the most spectacular escape from East Germany. It is a gripping thriller about courageous people who wanted freedom and had an unshakeable belief that they would achieve their aim. By the summer of 1979, the Strelzyk and Wetzel families had been working on an audacious plan for more than two years. They wanted to flee East Germany in a self-made hot air balloon, but the balloon crash-lands just before the West German border.
The Stasi East German Secret Police find traces of the attempted escape and immediately launch an investigation. The film is set up like a crime drama, and Lieutenant Colonel Seidel is the inspector who wants to track down the supposed villains. He is a cunning analyst, a tactician with no scruples, and knows how to dissect people very precisely. The two families are forced, under extreme time pressure, to build a new escape balloon. As the Stasi gets closer and closer each day – a nerve-racking battle against the clock begins.
EXTRA ORDINARY
R | 1h 34min | Comedy, Fantasy, Horror
Rose, a mostly sweet and lonely Irish driving instructor, must use her supernatural talents to save a local teenager from being used in a Satanic pact.
Rose has a love/hate relationship with her supernatural 'talents'. She tries to ignore the constant spirit related requests from locals – to exorcise possessed rubbish bins or haunted gravel. Christian Winter, a washed up, one-hit-wonder rock star, has made a pact with the devil for a return to greatness. He puts a spell on a local teenager – making her levitate. The teen's terrified father asks Rose to help save his daughter. Rose must overcome the fear of her supernatural gift and work with the father to save the girl, get the guy and be home in time for a light snack … maybe a yogurt or something.
Extra Ordinary will be playing April 24 – May 8.
Links to these new films and the others showing at the Sunrise Virtual Theater are available at SunriseTheater.com. Every ticket is split with the studio and supports the historic Sunrise Theater.
For more information about the Curbside Concessions and Sunrise Virtual Theater, visit SunriseTheater.com or email your questions to Information@SunriseTheater.com.