With over forty years of sewing experience, there is no clothing crisis that community seamstress Leslie Rose cannot fix. Whether it's sewing on a button or altering a wedding gown, no problem is too big or too small for Leslie's Hemming and Alterations.
Leslie has been sewing since she was in seventh grade. She initially got her start in school, where she learned the fundamentals of sewing and how to craft simple items such as pillowcases and cushions. After learning the essentials, Leslie began sewing with her mother, who was also an enthusiast when it came to sewing projects.
"Growing up, my mother sewed a lot of our clothes," explained Leslie. "After we learned the basics in school, she'd help us work on our own projects. I'm a visual learner, so my skill evolved over time."
By the time she was an adult, Leslie's skill had improved tenfold—she even sewed her own wedding dress. Leslie continued to hone her talent by picking up sewing projects, working on clothing, and at one point making and selling Raggedy Ann dolls.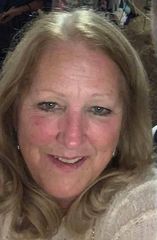 "Whatever needed done, I would do it," said Leslie. "My skill just evolved to whatever other people needed."
Leslie can handle just about anything customers ask of her. Her most requested services are sewing on zippers, hemming, sizing alterations, and sewing on buttons. However, Leslie isn't one to shy away from a challenge, and is more than happy to alter wedding gowns, bridesmaids' dresses, and suit jackets.
"I've made cushions for furniture, I've combined two wedding dresses into one," said Leslie. "Really, the sky's the limit!"
Customers have noticed and appreciated Leslie's keen attention to detail and use of quality materials. Leslie makes sure to use thick, high quality thread that matches the color of each project she is working on. According to Leslie, this especially comes in handy when working with jeans and other denim products—a common request at Leslie's Hemming and Alterations.
"My rates are reasonable and I'm talented and experienced," noted Leslie. "I know what I'm doing and won't steer you wrong. I always aim for the best."
Along with a love for quilting, one of Leslie's personal favorite projects is embroidery. As a retirement gift after selling their wine shop, Leslie's husband Bob surprised her with a Berina 790 sewing machine, allowing her to create intricate embroidery patterns from their own home. Since then, she has embroidered a multitude of towels, stockings, clothing, and more.
Leslie operates her business out of her Seven Lakes South residence. She and her husband Bob have called Seven Lakes home for over twenty years, along with their two children, Kassi and Ian. The family has always enjoyed being involved in the community.
For more information about Leslie's Hemming and Alterations, contact Leslie at (910) 315-8035 or email leslierose@nc.rr.com.