The Seven Lakes Quilting Bee was started in the 1990s by former Seven Lakes West resident Gretchen Johnson.
The group currently consists of women from Seven Lakes North, South, West, and surrounding areas.  They currently meet twice a month to sew and enjoy each other's company.
"It's definitely a very friendly, very social group," one member said.
"We've got each other's backs," another woman said.
One member of the club was recently hospitalized, and the rest of the Bee found a way to support her.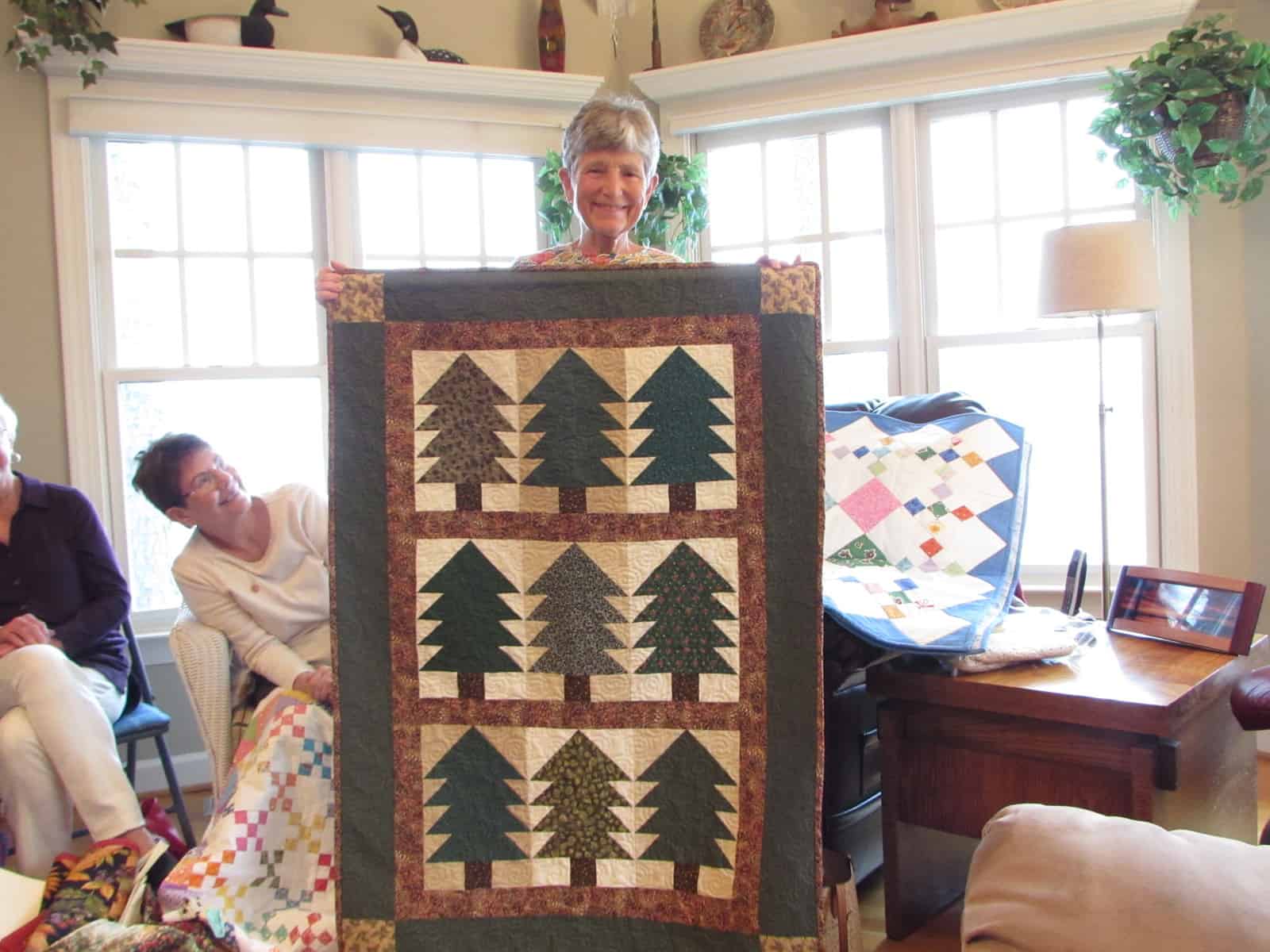 "She's been working on a quilt for a long time," one quilter said.  "We're going to help her finish it."
In addition to helping each other, the group also strives to help others in any way that they can.
In 2012, the Quilting Bee was able to make handmade dresses for children in Africa.
"There were boxes of dresses," one woman said.
They also make quilts of valor for friends who are in the hospital.
"It's the best group I've belonged to," a member said.
The ladies help one another with quilting, colors, and other crafty ideas.
"Quilting is just something we love to do," one lady said.
Several of the ladies were able to recall memories of when they were first learning to sew with their mothers and grandmothers.
One woman in particular described moments when she would sew out on the closed porch with her grandmother looking over her shoulder.
"She would speak in half-Norwegian [and] half-English, 'You'll break the needle!  We can't get another needle!'," she said.  "We couldn't get another needle because of the war.  She was afraid I would break [it]."
Another Quilting Bee member explained the shock of her first day in quilting class.
"We're going to make a full-size quilt!" the teacher said.
Needless to say, the beginner was overwhelmed to begin such a project so soon.  Thankfully, she got through the class and lived to tell the tale.  Now, she enjoys pitching in and sewing with the Quilting Bee.
The Quilting Bee goes on the occasional trip to sewing shops and to visit former members who moved away.  They are currently looking forward to their annual luncheon which takes place every year before Christmas.
The Quilting Bee members include Mary Hauck, Lu Hayes, Mary Snead, Judy Swearingen, Alice Shaughnessy, Jean Schmidt, Joan Tourt, Carolyn Follansbee, Marge Randolph, Sandy Zimmer, Sandy Fowler, and Ginny Heerema.
"It's a very active group," one member said.
"It's like a chocoholic," one avid quilter said.  "Once you start, you can't stop!"