Mark your calendar for the second Saturday every month for upcoming community sales hosted by The Bee's Knees of Pinehurst. A unique resale shop featuring art, antiques, and upscale thrift, The Bee's Knees is dedicated to providing financial support to local non-profit organizations and promoting their missions.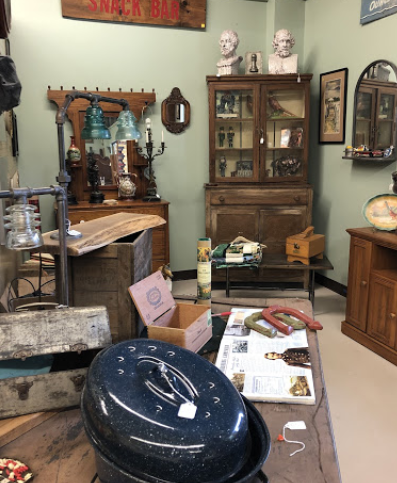 "I've spent a lot of time volunteering for different school and local groups but struggled to decide which was the best to focus my attention on, which would have the most impact on the area," explains owner Tiffany Evans. "But the busier I got the less time I had to do things I love like making art, decorating, and antique shopping. So I thought, 'why not combine the goals of making a difference in the community and thrifting/antiquing?'"
The Bee's Knees donates profits to a rotating roster of nonprofits, such as the Sandhills Children's Center and smaller organizations. Tiffany has a soft spot child and animal welfare, along with groups that supply arts and education programs.
"We're a business dedicated to providing buyers exciting one-of-a-kind finds, showcasing local artists, financially supporting local charities, and turning your unwanted items into karmic rewards!" states Tiffany.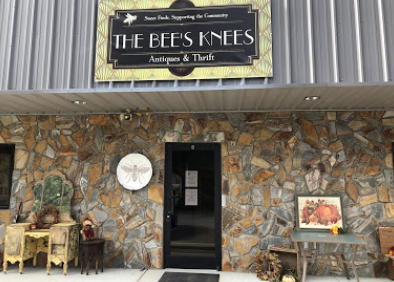 According to Tiffany, the experience thus far has been extremely rewarding. She has enjoyed working with her mother, Kim, who is the store manager and is adored by customers for her cheerful demeanor and bubbly personality. Tiffany has also appreciated the clientele and the regular customers who continue to come in and shop for the latest treasures.
"I know how much time it takes to organize and host a charitable fundraiser- whether it's a golf tournament, raffle, yard sale or auction. It takes an incredible amount of volunteer hours," said Tiffany. "I thought that if we could offer an opportunity for local nonprofits to raise funds without having to spend all that time- they could spend more time carrying out their mission. So effectively I'd be helping lots of local groups without physically volunteering at each one."
As public health conditions improve, Tiffany plans on adding other forms of entertainment, such as classic cars, food trucks, and adoptable pets. At the moment, however, the store is looking for friendly, active volunteers who are willing to help keep up with the demand. Volunteers can be safely social distanced while lending a hand around the shop.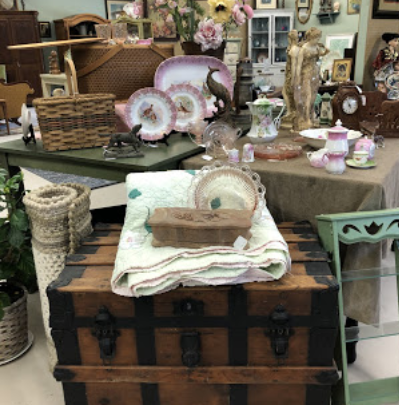 "The store is doing very well, and we've been so lucky to have so much support," said Tiffany. "The quality of the consigned items has been incredible and new customers are shocked when they walk in."
The Bee's Knees will be hosting a "community yard sale" every month. 15'x15' outdoor spaces are available for $25, and tables can be rented for $10-15. As it stands, spaces are limited to ensure social distancing. March 6th will mark the first community sale, and after March the sale will take place the second Saturday of every month.
The Bee's Knees is currently accepting donations in good, clean condition. To check out the shop, visit 125 NC Hwy 73 at the corner of 73 and 15-501 in West End. For more information, call (910) 420-8970 or email BeesKneesPinehurst@yahoo.com. Find them on Facebook as Bee's Knees Buzzworthy Finds.