School Nurses Remain Dedicated
BY MARY MOORE
SLI REPORTER
School nurses straddle the line between educator and health care worker, two of the groups affected most by the coronavirus pandemic. Their responsibilities were amplified with the charge of keeping kids safe and in classes, while dealing with the precautions and restrictions of COVID-19.
Emily Bostic, Misty Spivey, and Kerry Nail are three school nurses from the area who managed to stay committed to their work despite the chaotic year.
"As one of the only medical professionals on campus most days, the pandemic has brought on a whole new level of worry for our students, staff, and families," said Emily Bostic, nurse at West End Elementary.
If a child has symptoms of sickness, there is a much more complicated process of determining whether they are safe to return to classes, and contagion is a much greater concern. But Bostic has managed to navigate this challenge with gusto.
"My goal has been to assist with maintaining a safe and healthy school atmosphere so our students are ready and able to learn," she said.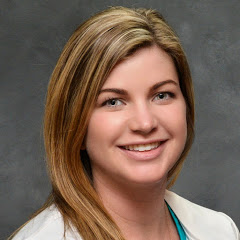 Bostic moved to Moore County when she was 8. As a college student, she found her way to the coast, where she attended school and lived for 12 years in Murrells Inlet, South Carolina. She started out as a labor and delivery nurse, before eventually trying her hand at a school practice. She made her way back to Moore County eventually, and now lives here with her three young children and their two-year-old, lazy basset hound, June.
"I have always loved working with children and families, so my transition to school nursing was very easy for me," she said. "I get to see the babies all grown up and work with their families at a later time in life, instead of during labor and delivery." Getting to be on the same work schedule as her children was just icing on the cake for Bostic.
Misty Spivey, another school nurse in the area, works at West Pine Elementary. She explained how the goal of every school nurse is the same goal universal to every healthcare worker.
"It's important in any position to see your patients, and in the school nurses' case, students, thrive and be the best they can be in whatever setting/environment they are in," she said.
This includes the demanding environment of schools during the pandemic. It's all part of the job, one that Spivey has always wanted.
"I knew from the time I was 14 years old that I wanted to be a nurse to help others," she said.
Spivey has had the job for 17 years, six of which she has spent working in schools. Originally from Marion, South Carolina, she eventually ended up in Biscoe with her husband and three daughters. She loves photography and watching her own kids play Softball.
West Pines Middle School nurse Kerry Nail never considered letting the pandemic hold her back either, in part because she was already used to the responsibility. She explained that, even before COVID-19, when it comes to allergic reactions, or making sure children take the correct medication, consequences can quickly become dire.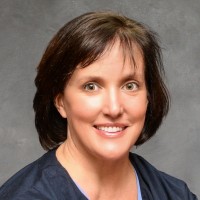 "It's scary sometimes, but it's part of the job."
Nail is also a devoted mother, and that dedication extends to the children she cares for in school. During the most chaotic days of COVID-19, Nail said she still loved her job and humbly added that she was inspired to keep going by the teachers around her. "They are a great group of people largely motivated by wanting to ensure all kids have a chance to achieve their dreams." To Nail, the school is a community and has worked hard together to combat the challenges brought forward by the year.
Contact Mary Moore at mmoore@thepilot.com.