Group picture:
Photo 2:
Pastor Sidor and his wife, Lillian
BY MARY MOORE
Staff Writer
The fourth annual Haiti Help and Hope Live Music Festival raised triple the funds it had in previous years, with over 300 people in attendance.
Founder and primary organizer Sylvia Pusser, of West End, said she was astounded by the support that rolled in.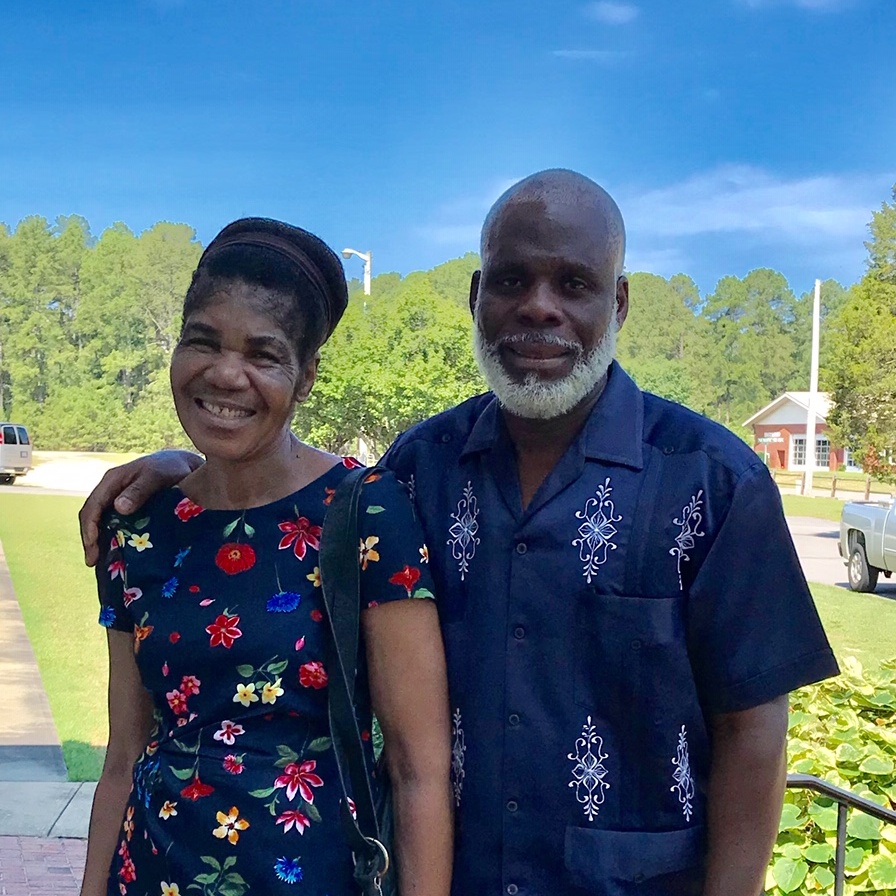 "Haiti has been in the news so much lately, with the assassination of the president and the recent earthquake," she said. "More so than ever, we've had a lot of social media coverage and exposure in church families. It added together."
Approximately $35,400 was collected during the event, and the money is still coming in. All the money raised will go directly to a ministry in Montrouis, a rural Hatian community that is run by Pastor Sidor. The ministry includes four churches and supports the Lahai Roi School, where the majority of the donations are put to use.
Pusser met Sidor several years ago while doing service in the capital of Port Au Prince with her husband, Nelson. Sidor and his wife, Lillian, are dual Haiti and U.S. citizens. Both moved to America in their early 20s, but returned to Haiti in 2011 following the death of Sidor's uncle, who was pastor of his local ministry. Despite having made a life for themselves in Georgia, where they now have children and grandchildren, the couple settled back in Montrouis so that Sidor could take on the role of pastor.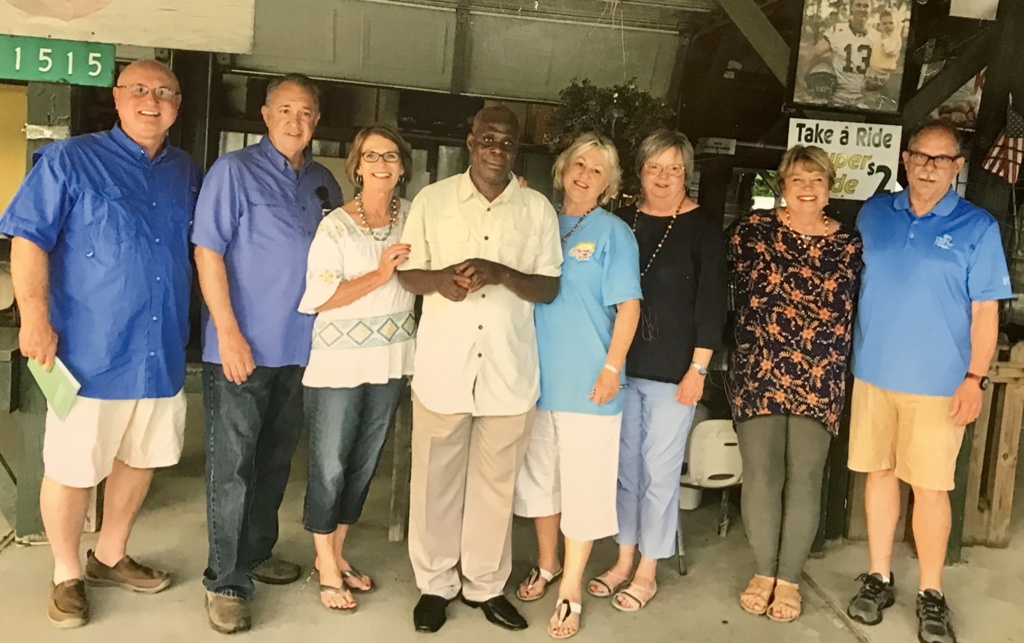 "Having been there as many times as I have, I've watched the respect he has for his community," said Pusser. "Once everyone here met him, they could see how sincere and humble he was, and it is easy to support a man like that."
Sidor has spent years planning and constructing Lahai Roi School, which was finished in 2016 and has gradually been expanded since then. This year, ninth-grade classes have been added to the curriculum for the first time, and approximately 400 students are enrolled across grade levels. Students are fed two meals a day, which for the majority of them is the only food they have all day.
Despite the waves of COVID and other sickness, the school has managed to stay open, and is about to start up again.
"They are having teacher training as we speak," said Pusser. "They have not missed a beat. The school will open in full force on Sept. 6."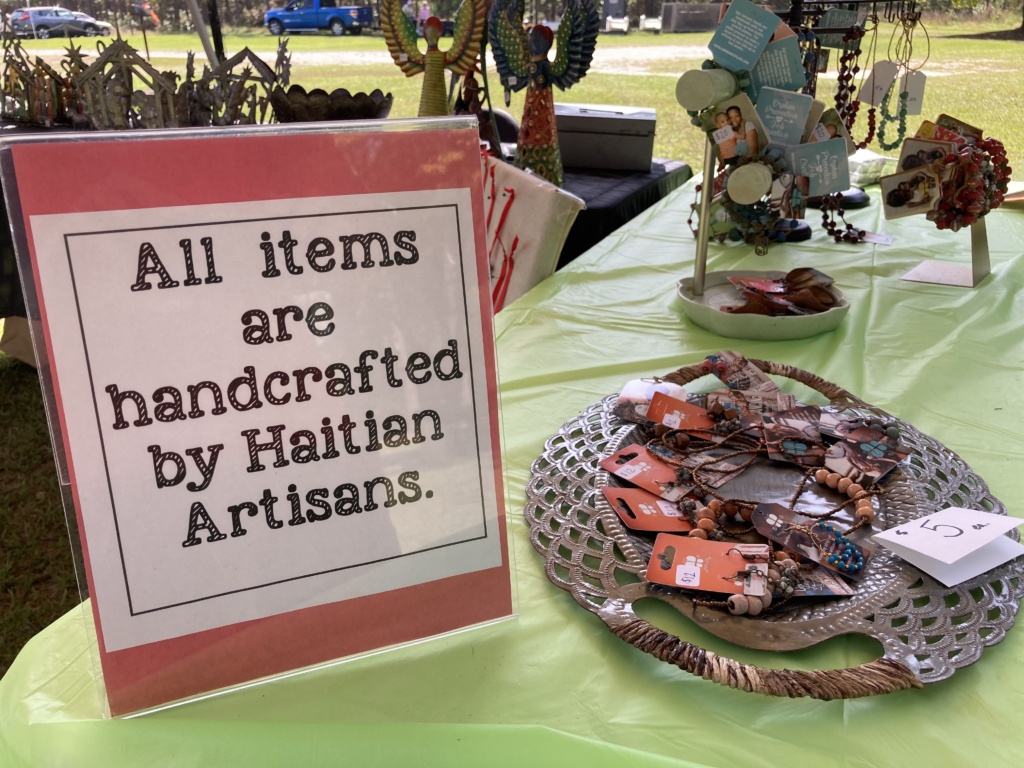 Pusser maintains a weekly prayer circle, with 20 other women from various churches in the area. For years, there was a jar set out in the living room during these meetings, to collect donations for Sidor.
Eventually, the effort expanded into a full-on organization called Haiti Help and Hope. Several core members of the group accompanied the Pussers on their frequent trips to Haiti. Every other year, Pastor Sidor would return to the United States and speak with various church groups county-wide.
Since 2018, travel has been impossible for both Sidor and the Pussers, due both to the pandemic and political unrest. Growing gang violence has posed a threat to the operation. Sidor is an ideal target for kidnapping because of his connections to money in the U.S. But weekly video chats keep the pastor and HHH members in touch and in constant communication. The entire operation is unusually transparent, according to Pusser.
"He makes time for supporters. He's always available," said Pusser. "The books are always open, so we can see where every penny goes. He asks us questions, and we rarely have answers because we don't understand the harsh reality that he's up against. But we always trust him."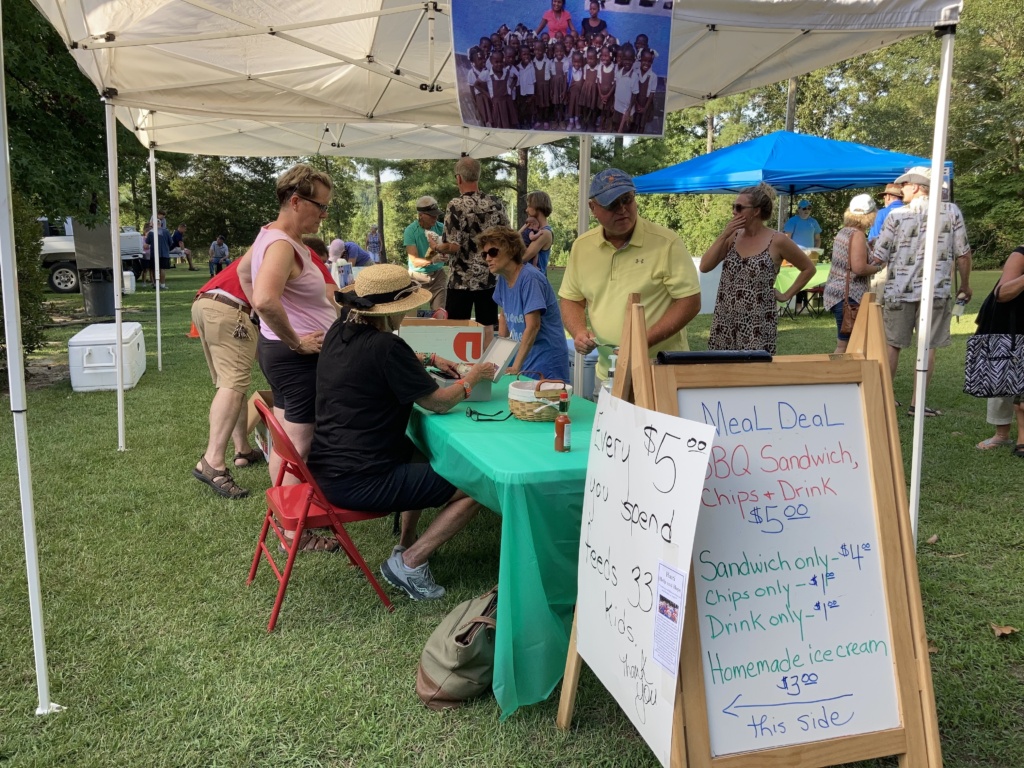 The group considered canceling the weekend fundraiser because of COVID-19, but decided to move forward with it. The outdoor and spacious venue, Rubicon Farm, was a large part of this decision. The land was rented out to HHH free of charge by owner Elizabeth Sugg.
Four local music acts took to the stage, and performances finished out with a set from Mckenzies Mill, joined by fellow act Tony Barnes.
The auction was a hit, and three cakes made by a local baker sold for hundreds of dollars each. An $800 raffle prize was returned to the donation pile.
"The lady that won gave it right back," said Pusser. "That's just the kind of huge hearts that were there Saturday."
Funds will go to constructing the trade school project. Already, Pusser has reserved the venue for HHH's next event, another annual fundraiser that takes place in January. During the upcoming Holly Days Arts and Crafts Festival in Pinehurst next month, the nonprofit will also be selling handmade Haitian artisan goods, purchased from a project Pusser has collaborated with before.
Contact Mary Moore at (910) 693-2462 or mmoore@thepilot.com.