Moore Pediatric Therapy Services (MPTS) has been serving the community since 2008.  It was started by Certified Occupational Therapy Assistant (COTA) Cynthia Secura.
Secura was born and raised in Moore County and is the first COTA to ever be hired by Moore County Schools.  During her career with the schools and Sandhills Children Center, she learned about the families and children in the area but felt that something was missing.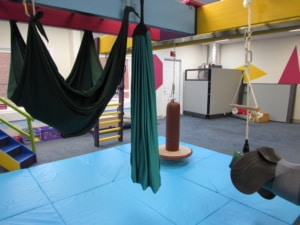 "I wanted to open my own business," she said.  "I wanted to open a clinic in my own county."
As an assistant, Secura had to work under a certified occupational therapist.  She asked her supervisor to help her open their own location.  The supervisor agreed, and Secura quit her job to work full time on her dream.  Unfortunately, a year later, her supervisor backed out of the plan, and Secura was left to start her business alone.
Now, Secura operates MPTS from Seven Lakes where she employs twenty-four individuals – nineteen of them being therapists, and one employee who is her daughter.  MPTS provides occupational, physical, and speech therapy.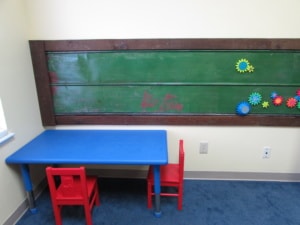 With the new facility, located at 1163 Seven Lakes Drive in Seven Lakes, each therapist has his/her own spacious office that doubles as a therapy room for the children.  Each therapist is able to supply and decorate his/her office to be unique to the children's' needs.
MPTS is the only therapy facility who also employs an interpreter.
In addition to providing services on-location, therapists also do outreaches in daycares and homes.
"We come to where the child needs us," Secura said.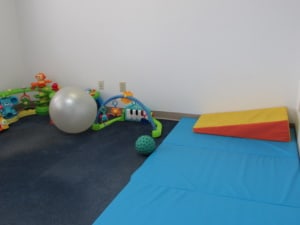 Typically, occupational therapy and physical therapy sessions are one hour each while speech therapy sessions last thirty minutes.  Children usually work with the therapists twice every week.
MPTS currently reaches Moore, Montgomery, Stanley, and Richmond County from their home base clinic in Seven Lakes.
"[Our goal] is to support the community, families, and children, and really help them overcome any obstacle," Secura said.  "I really foresee us continuing to grow."
The practice has already grown, as proven by the new facility.  October 1st was when they made the move into their new building on Seven Lakes Drive.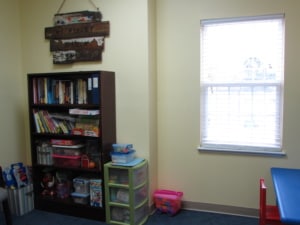 Their spacious environment allows them to have toy closets, a gym, and a calming room.
In occupational therapy, children learn through playing.  They spend time in the sensory gym area, moving and learning how to use the muscles in their bodies.  This practice helps them to overcome delays as well as learn cause and effect for developmental skills.  After thirty minutes of play, they start therapy.
The calming room is used specifically for children in speech therapy.  If a child is unable to calm down for therapy, he/she is taken to the calming room in which all sensory is diminished.  The room consists of white walls and floors, crash pads, music, and aromatherapy.  Once a child calms down, they are able to begin therapy.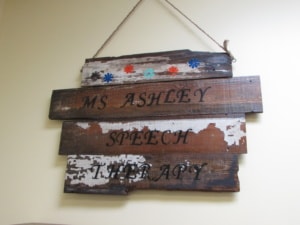 MPTS offers services to a range of children from birth to middle school.
"We offer services to children with developmental delays, but also to children just a little behind who need just a little extra help," Secura said.
There are also programs such as hippotherapy, which involves horses at McLendon Hills working with children for occupational therapy, and a feeding program, which helps children who are picky eaters to become more familiar with their food.
Children also come into the facility after school for help with their sensory and hand writing.
There are also classes for parents to help coach them on how to work with their children.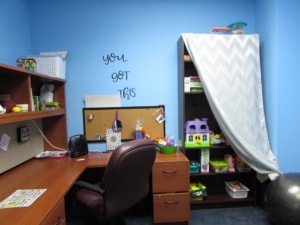 "We collaborate with parents… because they're the ones who have to follow through," Secura said.
Future plans involve hosting a "Make It and Take It" class for parents to show them how to use items in their home to help their children.
Secura also hopes to have a "Gym Night" where parents can drop off their children for a few hours of play in the sensory gym.  She got this idea after noticing that some of the siblings who were present at the drop off of students wished to play in the gym as well.
"We have a lot of vision here," she said.  "We're making goals and checking them off."
Moore Pediatric Therapy Services is located at 1163 Seven Lakes Drive in Seven Lakes.  They are open from 9:00AM – 6:00PM on Monday – Thursday.  For more information, call 673-KIDS(5437) or visit  www.moorepediatricnc.com.  Be sure to like them on Facebook at Facebook.com/MoorePediatricTherapy.