JuBilee Screen Printing made its home in Seven Lakes in 1991 when Bill and Judy McNeill decided to jump into the new business together.
When their children Kim and Matt  got involved in sports, Bill helped to coach them and their friends.  However, it was common for problems to arise when uniforms were made.
"We joked that we could do it better," Judy explained.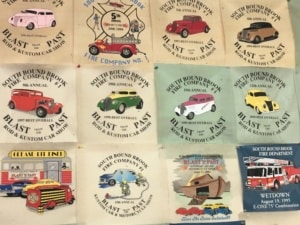 When Bill decided to change jobs, they decided to turn this family joke into a dream.  With absolutely no previous experience, the couple gave their new business all they had.
"We jumped in with both feet," Judy said.  "It was our sole income the first year."
Judy went to Harrisburg, PA for a week to learn about printing from a long-time friend.  The family also began attending screen printing shows to learn about and purchase equipment.
Judy's father, who was a paper printer by trade, informed her that they would need to hire an artist, but Judy was determined to learn.
"He pointed out that I did bad in art class in school," she said.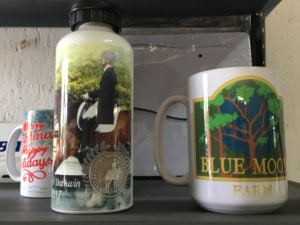 Judy persevered past her poor art and improved her skill over time.  Rick Harris of Harris Printing helped her with film positives before the use of computers and graphic design.
"I was amazed at the amount of support when we started out," Judy said.
Film positives were transparent sheets that were layered to create the desired image and colors.  Judy would hand-cut them and stack them in order to print and fulfill orders.
After several years, they decided to upgrade and use a computer instead.  The brand new computer was installed, and Judy received four hours of free lessons on how to work with it.
"I had to call the company that evening and ask them how to turn it off," she said.
Once her children got out of college, they decided to join the family business as well.  Her son, Matt helped the company with their embroidery system that was set up fifteen years ago.  With their embroidery machine, they can make designs on items such as ball caps with ease.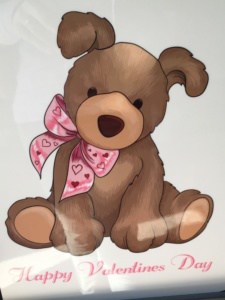 Her daughter, Kim Tew, joined the company in 2006 and learned graphic design from her mother.  Seven years ago Bill decided to retire, and Matt recently left JuBilee for a different opportunity.  Now Judy and Kim are in charge of keeping customers happy.
"I love my customers.  They're great people to work with," Kim said.  "It's fun providing something that they use and show off and are proud of."
"They run to the bathroom to put [their printed shirt] on," Kim continued.  "It's fun to be out in the community and see what we printed."
Because of their careful way of printing, printed shirts don't need extra care such as turning inside-out and washing cold.
"You should be able to do whatever you need and be fine," Kim said.
Although the shop has been in Seven Lakes for nearly three decades, many are still learning about it.
"We've been here twenty-seven years and every day someone walks in and says, 'I didn't know you were here'," Judy said.
Once someone is interested in ordering, Judy and Kim will work with the client to make sure the job is done right.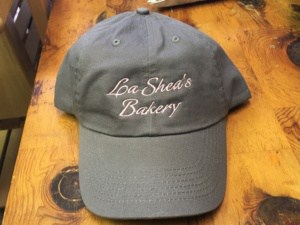 "If there's an issue, we will fix it and get it right the first time," Kim said.
"We think of customers as friends," Judy said.
"As family," Kim added.
Clients can provide designs or ideas for a design, and the ladies will work to provide a piece of art.  They can do just about any design – as long as it is not copyrighted.
Until now, JuBilee Screen Printing has only been able to print on textiles such as shirts, bags, and tents.   In late 2017, Kim had the idea to incorporate a new process into the business: sublimation.
The sublimation process allows printers to print on almost anything.  So far they have printed on mugs, ornaments, mouse pads, jewelry, and the foot of a teddy bear.  However, the list of items that can be printed is nearly endless.
"Basically we can do anything," Kim said.
With this new capability, the ladies hope to continue serving the community in even more ways than before.
"It's been a really great experience," Judy said.  We've been here twenty-seven years and have no plans of going anywhere else.  We support all things here."
"It makes you understand how the economy works," Judy continued.  "I have a greater respect for small business people. I love locals and would rather do business with them."
The shop is also holding an inventory clear out reduction sale featuring blank t-shirts and polos that are unique styles and colors.  To purchase a shirt, individuals may stop by the shop and browse.
JuBilee Screen Printing is located at Suite F at 314 Grant Street in West End.  The shop is open Monday through Friday from 8:00AM – 5:00PM. For more information, call Judy or Kim at (910) 673-4240.  Be sure to visit their Facebook page at https://www.facebook.com/jubileescreenprint/.