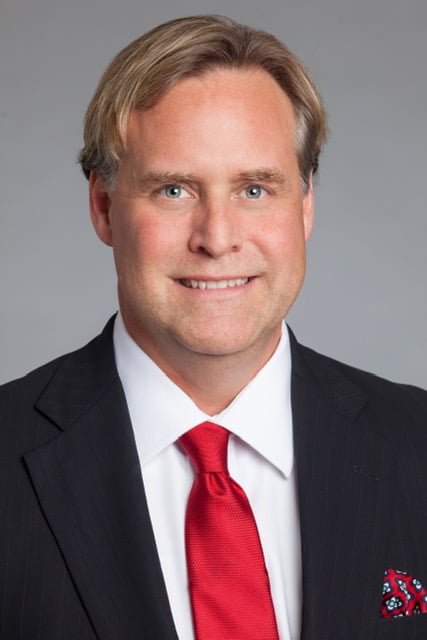 With the creation of the new Hoke and Moore County Prosecutorial District, we need a District Attorney that is capable of trying serious felony cases, with a winning track record for the prosecution of these cases. We need a trial lawyer that can lead from the courtroom. We need someone who can efficiently move cases and maximize the use of the court system and resources. We need a leader in the community that stands for the protection of children. That is why I am announcing that I intend to seek the position of District Attorney for the newly created district of Hoke and Moore Counties.
My name is Michael Hardin, and I am the Chief Assistant District Attorney for Hoke and Scotland Counties. Over the past 22 years, I have tried thousands of cases. I spent nearly 19 years concentrating on the prosecution of rape and child sex offense cases. In the past three years, I have primarily handled homicide cases, including capital murder. I have a track record for the successful prosecution of serious, high profile felony jury trials. I also have extensive management experience in a two-county prosecutorial district, having served as both the Senior Assistant District Attorney in Hoke County and the Chief Deputy Assistant District Attorney for both Hoke and Scotland Counties.
My family lives in Southern Pines. My wife, Victoria, and I have been married for 12 years, and we have a 7 year old son, who attends public school in Moore County. My family and I are committed to this community. It is our home, and we care deeply about building strong relationships within the community, which is why I have extended my community involvement to organizations outside of the courthouse.
I served for several years as the Hoke County Chairman of Ducks Unlimited, a non-profit conservation group, conserving wetlands. I was recently elected to the Board of the National Property Owner's Association in Southern Pines. I currently serve on the Child Advocacy Center board, providing services for child victims who have suffered from sexual and physical abuse. I also serve as a board member for the Partnership for Children, providing services to the community through programs like Smart Start and NC Pre-K. I serve as the Chairman of the Public Engagement Committee. I also serve on the Advisory Board for Liberty Hospice, providing services to the terminally ill. For several years I have been a member of the Kiwanis, whose sole purpose is serving children in the community.
I have shared my expertise in prosecution services with others through my service on The North Carolina District Attorney's Best Practices Committee, an advisory committee established by the North Carolina Conference of District Attorneys. This committee consists of a select group of experienced prosecutors from across the State, who advise all prosecutors statewide on the best practices in prosecution services. The committee has authored directives and advised on topics to include body worn cameras for law enforcement, issues in use of force cases, and post-conviction motions.
With the creation of the newly formed prosecutorial district, the citizens deserve a District Attorney with extensive experience in the management of a two-county district, successful courtroom experience, and community involvement. I believe my longstanding dedication to the public and to victims of serious crime make me the clear choice in the 2020 Republican primary, and I would appreciate your support and vote in both the primary and general election in 2020. If you would like additional information, please view and like my Facebook page at Team Hardin. Thank you in advance for your support.