The Seven Lakes Women's Golf Association held its first annual member guest tournament on Tuesday, June 25. The league has held this event annually for over thirty years, but this is the first year since the WGA opened membership to non-members of the club. Now, aspiring female golfers no longer have to be a member of the Seven Lakes Golf Club to participate with or join the Women's Golf Association.
This year's theme was "Shoebilee," and everything from the decorations to the outfits to the buffet table was adorned with shoe-themed decorations. Programs were held together with shoelaces, shoe decor lined the tables, and the participants themselves sported shoe-themed attire, helping to lace the theme together.
The event was sponsored by over thirty local businesses. Nine additional businesses donated door prizes in support of the local, community-based event.
"This was the best run event ever," noted Monica Keating, F&B manager since 2015.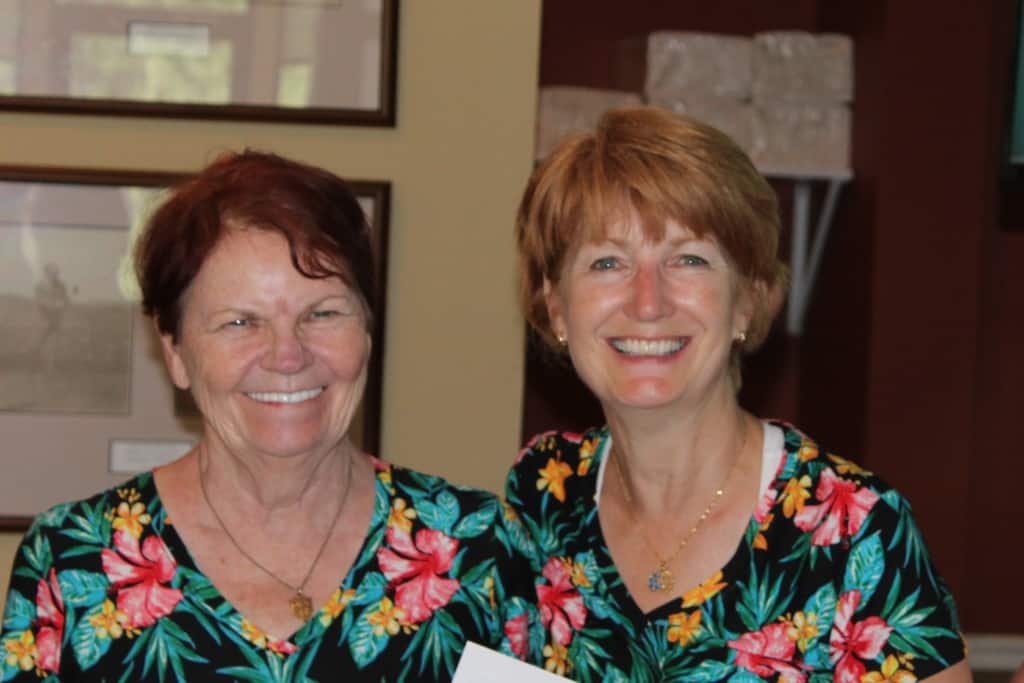 The sporting event in itself was a huge success. The format for the event was "Captain's Choice" of each member/guest team on the front nine and one better ball of each twosome on the back nine. Prizes were awarded for those in first and second place in three flights.
Additionally, players had the option of purchasing a Super Mulligan for five dollars, which allowed them two re-hits anywhere on the course at any time. The proceeds, which totaled over two-hundred dollars, were donated to US Kids Golf.
Committee member Charlotte Kennedy served as master of ceremonies, thanking club management, sponsors, staff, committee members, and participants for their efforts in ensuring the event was so successful.
In terms of placement, winning first place in Flight 1 were Becky Parr and Karen Fitch with a net 60. Second place was earned by Debbie Presser and Peggy Jones with a net 65.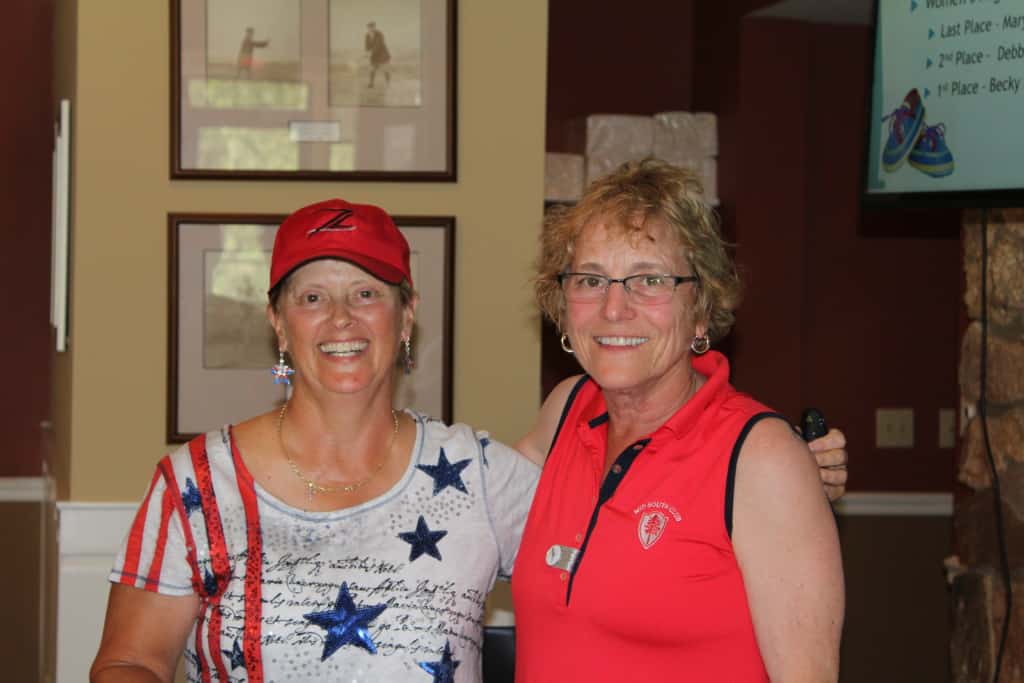 The first place winners of Flight 2 were Charlotte Kennedy and Rita Roberts with a net 60. Shirley Flaherty and Linda Piechota came in close second with a net 61.
In Flight 3, Kathleen Causey and Mary Ann Gerney were awarded first place with a net 65. Finally, Karen Williamson and Sara Swicegood took second with a net 67.
Guests and long-time members alike were thoroughly impressed with the event. "The folks at my table were amazed that there were so many sponsors and gifts," said Kathy Goodman. "Thanks for a memorable member guest tournament."
"It was truly a team effort," said committee member Becky Parr. "We were very pleased with how things went. We are so very grateful to have Head Pro Mike Whiteley and General Manager Mike Dooda supporting our league!"
Dooda, Whiteley, and Superintendent Bryson Stinson received heavy praise from guests on the beauty, quality, and outstanding condition of the greens and fairways showcased during the event.
"What a gorgeous day," said Member Guest Chair Linda Strohmenger. "It was truly a grand Shoebilee."
For more information about The Seven Lakes Women's Golf Association, please contact Head Pro Mike Whiteley at the Seven Lakes Golf Club Pro Shop, phone number (910) 673-4653. Membership Chair Charlotte Kennedy will contact all interested golfers.