Moore County business woman Julie Russo will never forget the day that her husband, Pat, received the phone call that his father had passed away due to complications related to dementia. Even though she had never met her husband's father, Joe's death had a profound impact on her life.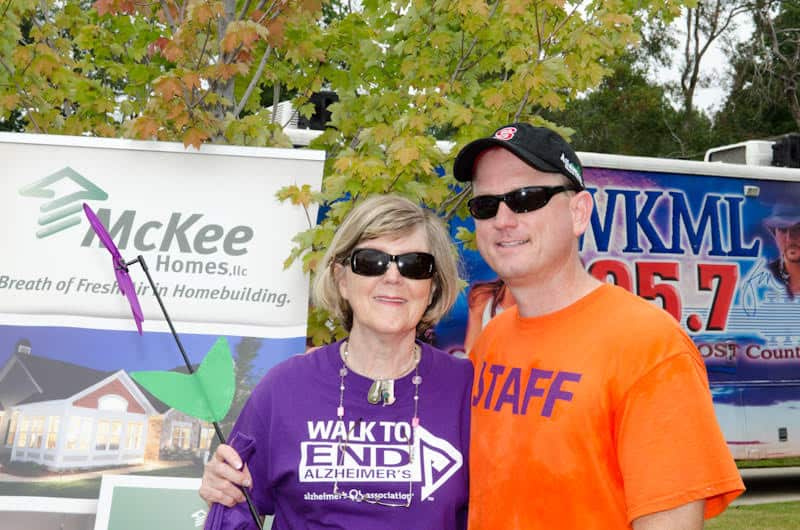 "I remember that day so vividly," Julie described. "Pat was crying because he was in pain, but he was also crying for the pain his mother was in."
Julie began to contemplate her own future, realizing she never wanted her own children to receive that same phone call. She saw what could potentially be her own future if she didn't take action.
From there on out, Julie and Pat began using their business, McKee Homes, to fight and fund raise for a world without Alzheimer's. This year on October 5th, Julie will be joining the McKee Homes Team as a walker and sponsor for the Walk to End Alzheimer's – Moore County. They are currently one of the top teams with a target goal of $2,000, and have already raised 49% percent of their total goal.
Each year, the Alzheimer's Association Walk to End Alzheimer's reaches over 600 communities, successfully making it the world's largest event to spread awareness and fund raise for Alzheimer's care, support, and research. Every dollar raised by participants goes directly to those affected by Alzheimer's disease in the local community.
Russo finds it important to share her family's story when it comes to spreading awareness and raising money. By telling Joe's story to those around her, Julie feels others may relate to the cause and think of their own loved ones.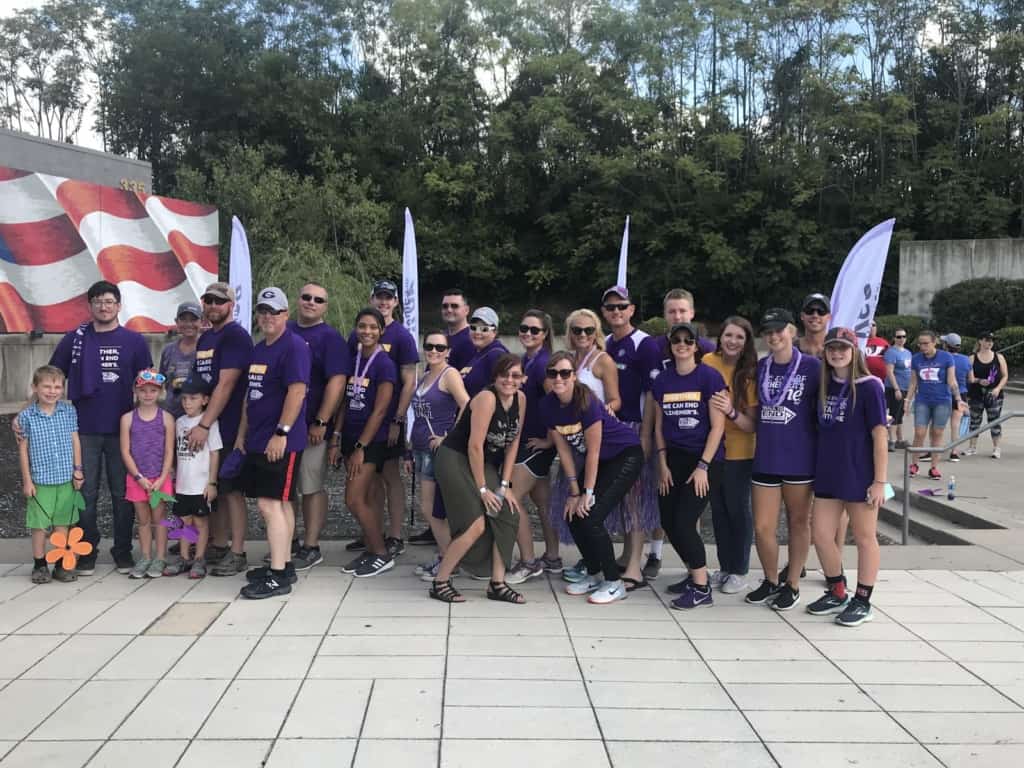 "When I am out in the community asking people to sponsor, form a team, make a donation, volunteer, sign up, or just listen to what I have to say, I see his face and the faces of my children," explained Julie.
In addition to their work with Walk to End Alzheimer's, Julie Russo and her family also founded the Joe McKee Memorial Alzheimer's Fund, which donates a percentage of every home that is sold by McKee Homes to support Alzheimer's research and care.
In 2011, Julie and Pat Russo organized the first ever Walk to End Alzheimer's in Fayetteville, North Carolina. Julie signed up to be a community educator, leading programs that educate others about the Alzheimer's and how to navigate a diagnosis.
It is truly a team effort, as many employees go above and beyond for the events. They serve as volunteers, team captains, and committee members to help McKee Homes and the Russo family spread awareness for their cause.
"The harder I work today, the closer we get to the vision of 'A World Without Alzheimer's,'" said Julie. "I want my children and grandchildren to live in that world. I don't want them to receive or have to make the phone call that my husband received."
The walk will take place at Aberdeen Lake Park, 400 Lakeshore Drive, Aberdeen, NC 28315. Registration will begin at 9:00AM, the ceremony will begin at 10:00AM, and the walk itself will begin at 10:30AM. To learn more, support, sponsor, or volunteer, log on to alz.org/walk today.