Floyd Jordan started Jordan Catering in 1975 off Highway 73 in West End. Since their opening, they have catered to thousands of folks throughout Moore County.
Seven Lakes West resident Doug Garner joined Jordan Catering in 1989 – right out of high school.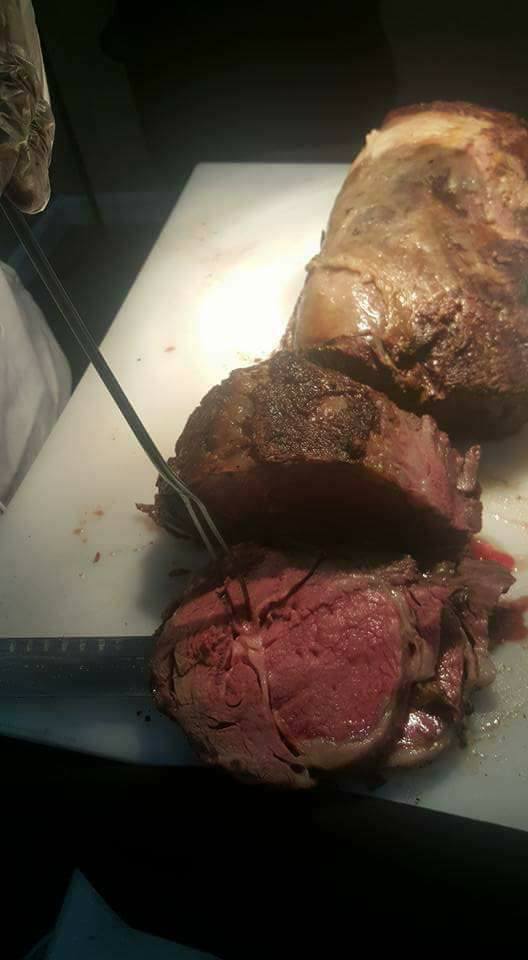 "It was just a side job for me to start with," he said. "I became a good family friend. I've been there for a long time."
Jordan Catering, currently owned by Floyd's son and West Side resident, Ted, would get regular catering jobs every weekend. However, since COVID-19 reduced gatherings, catering events slowly withered away.
"We started doing plates," Doug explained. "There were no social gatherings, and we had to pay bills. We've lost some really big jobs that carry us throughout the year."
Seafood and barbecue plates were introduced to the community back in May.
Seafood plates are $12 and consist of flounder, shrimp, potatoes, French fries or coleslaw. Barbecue plates are $10 and have barbecue, fried chicken, green/baked beans, and slaw or red potatoes.
All plates include hush puppies. Homemade tartar sauce and cocktail sauce is also available.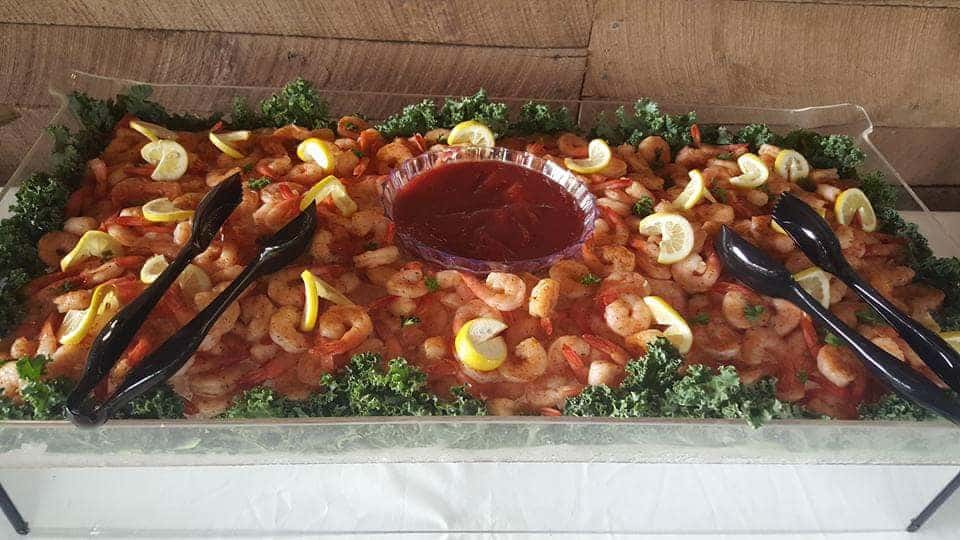 "It's comfort food," Doug explained. "People love fried chicken. People love barbecue. The food is always fresh. We are known for our fried chicken and barbecue."
The first Friday that they offered plates, they sold a little over 450 portions. They continue to offer the plates regularly every Friday.
One reason for Jordan Catering's successful plates may be their famous barbecue recipe that has been in use since their opening in 1975.
"It's a vinegar-and-tomato-based barbecue sauce. It's the sauce that Floyd's had for a long time," Doug explained. "I don't think you would get the same flavor anywhere else."
Barbecue is also available for pickup to be cooked at home, and Jordan Catering is able to provide catering for large social gatherings up to a couple thousand people. They can do custom orders including prime rib.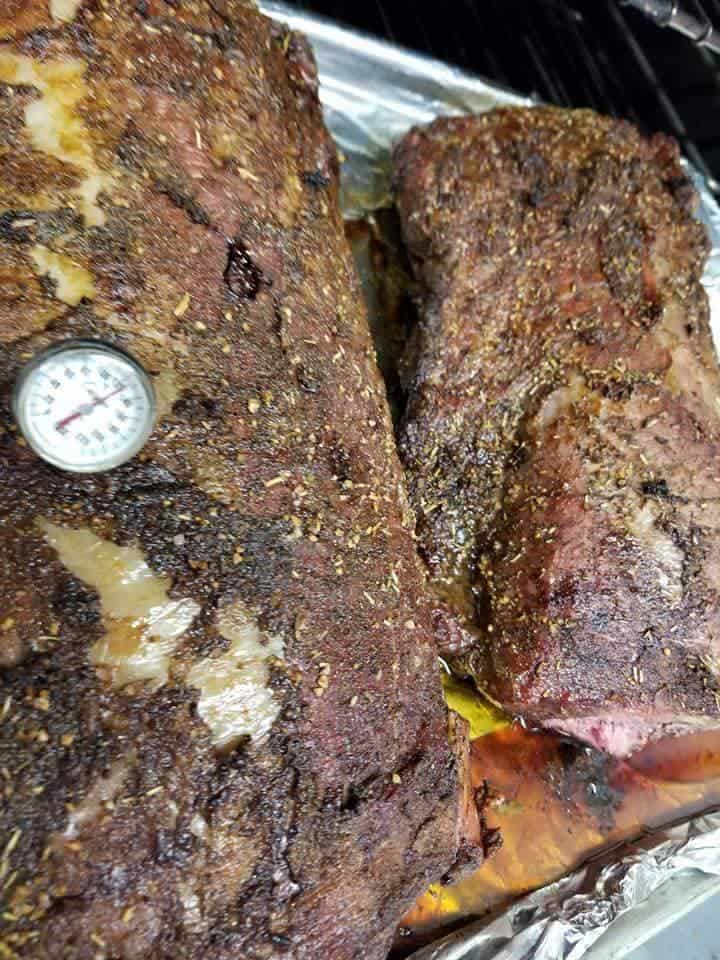 "It's enjoyable and it's gratifying to have people walk up and say 'Hey, that barbecue was awesome' or 'Hey, that prime rib was best we've ever had'," Doug said.
Every Christmas, Jordan Catering prepares ham, turkey, and more for Pinehurst Hotel employees.
"We would love to be considered for catering for social gatherings," Doug said. "We are for hire and still catering. We're still here for people who want to come pick up in bulk."
Jordan Catering is located at 4381 Hwy 73 in West End – right outside the back gate of Seven Lakes West.  To place an order, call (910) 673-4571.