PINEHURST, NC – The spread of the coronavirus has upended daily life for millions of Americans.
And while nothing looks like it did just a few weeks ago, the changes have also been revealing, showing the caring spirit and ingenuity of those doing what they can to help FirstHealth of the Carolinas respond to the crisis.
The helpers are everywhere in the Sandhills.
They have delivered food to health care workers, feeding the bodies and souls of those who are taking care of others.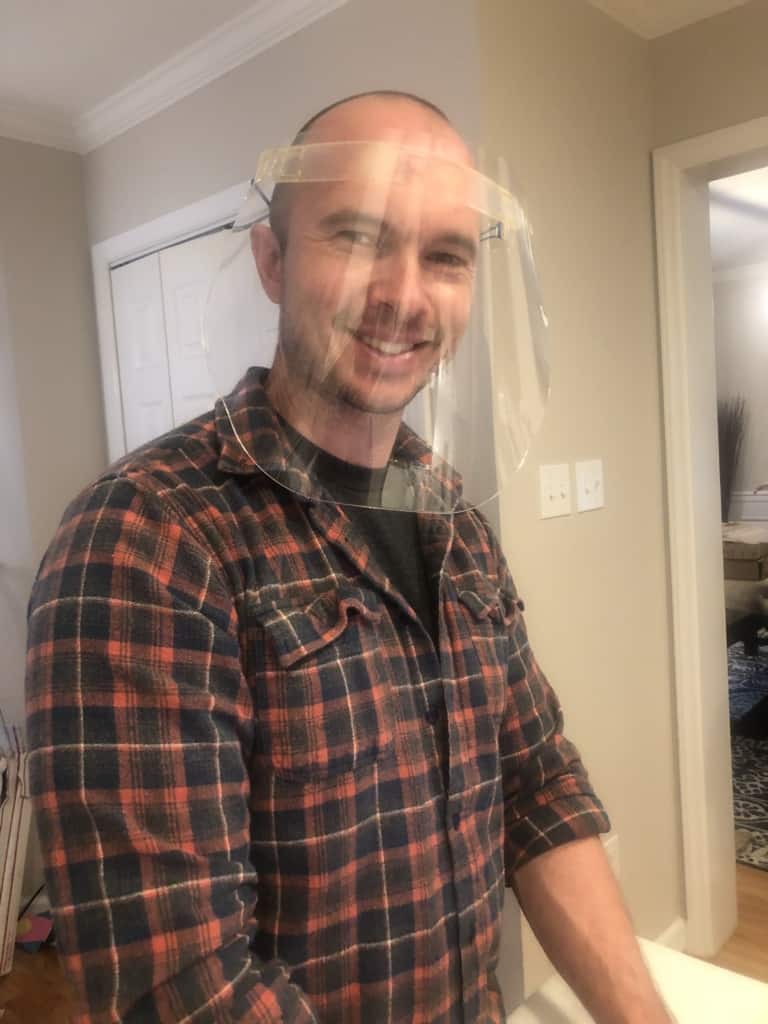 They have donated supplies, from handsewn masks to gowns, ensuring safety for patients and staff.
They have donated funds to help with the response efforts of battling the coronavirus.
Funds donated through the Foundation of FirstHealth's COVID-19 Response Fund are immediately being put into action – used to purchase supplies so a local couple can make face shields so desperately needed by those on the health care frontline.
The question of how to help was on the mind of Molly Twigg and her husband, Micheal, a couple of weeks back, not long after they made the difficult decision to temporarily close their Aberdeen-based makers market, which opened in September 2019.
The answer came quickly, the result of a few years of crafting and a little tinkering in her kitchen.
"One of our vendors works for FirstHealth, and she asked if I thought we could make face shields," Molly Twigg explained. "We started messing with a laser cutter machine we purchased in February. It's designed for hobbyists, and we had planned to use it to make earrings and home décor stuff this summer. We pretty quickly figured out that we could use it to help."
After finding a template of sorts created by someone in the United Kingdom and fine tuning the settings on their machine, the Twiggs soon started creating dozens and dozens of face shields, the exact type of equipment FirstHealth uses to keep providers and patients safe.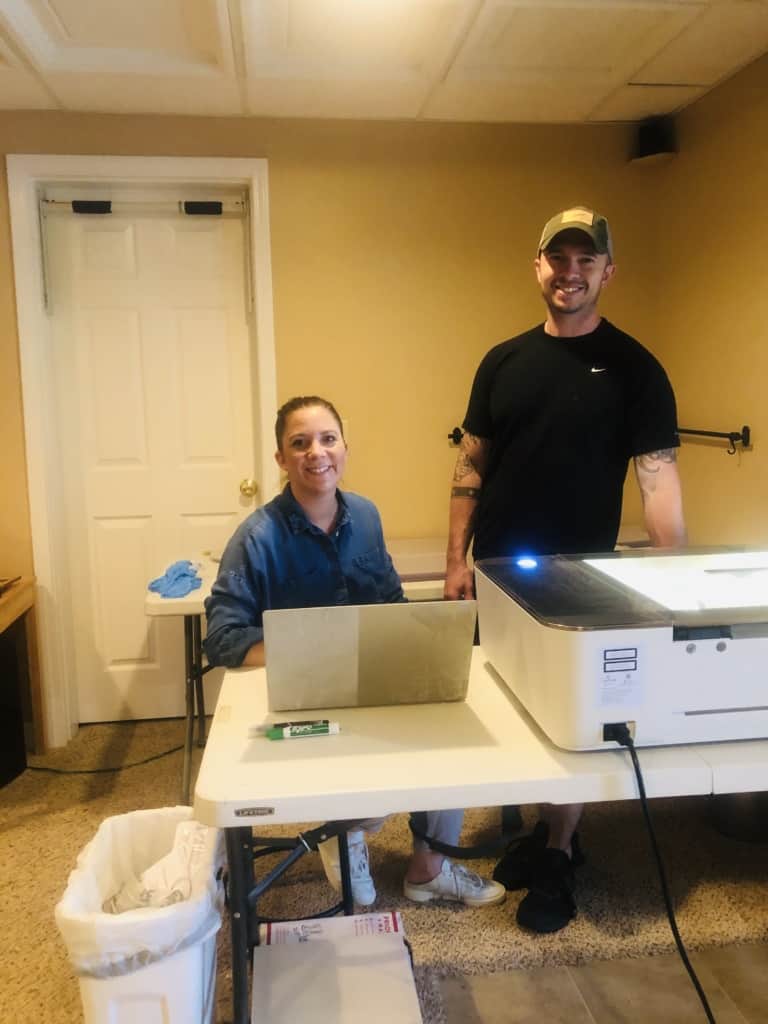 After making 100 or so initially, Twigg said they started receiving requests for orders. Already, they have donated more than 125 shields to FirstHealth Moore Regional Hospital and another 100 or so to Moore Regional Hospital – Richmond. The Aberdeen Police Department has received some, and another batch also went north to help people in New York City.
In a matter of days, a simple idea had taken off and the Twiggs had created somewhere around 400 shields.
"It took a couple of days to get going and then we were really able to knock them out quickly," Twigg said. "There was one night where my husband just stayed up working on them. He's an active duty bomb technician, so he knows the importance of having the right equipment for the job. It looks like they're working, which is the most important thing. We got a picture of someone wearing one, and that was like Christmas morning for us."
Now, thanks to another group of helpers that arrived in recent days, Molly and her husband are poised to make their biggest batch of face shields yet.
Donors to The Foundation of FirstHealth's COVID-19 Response Fund have helped purchase another $2,000 in supplies, enough for the Twiggs to make and deliver about 250 additional shields to FirstHealth.
Art Medeiros, the chairman of the Foundation Board, says he's thankful to see how the community has contributed to FirstHealth's response, and by extension, the Twiggs.
"Our Foundation members embrace the spirit of care, commitment and community. Thanks to our generous community, we are nimble enough to immediately provide financial resources to the Twiggs so they can execute on their own philanthropy in providing these essential shields," Medeiros said.
Twigg said she and her husband are dealing with the coronavirus like everyone else. They're hunkered down at home, helping their children adjust as much as possible, and thankful they can help.
"We have the ability to help, so let's see what we can do and how far we can take it," she said.
In the last few days, due to the demand, they've taken the cutting machine from their kitchen table into a family room in their basement, transforming the space into a production facility.
They've got a white board tracking supplies, orders and deliveries, and her husband has come up with creative solutions for dealing with the smell of hot plastic.
"It's been rewarding to see the response, but we really are just part of a broader group of people trying to help," Twigg said. "Nothing beats seeing someone come to our front porch to pick up an order of these that we trust can help keep someone safe. That's the goal. Everybody in the community has been coming together, which you don't always see. It's been really nice."
The Foundation of FirstHealth has received donations totaling $4,725 in the first week of asking for support to the COVID-19 Response Fund, money that will be dispersed to help the system respond to the crisis.
How You Can Help
To give to the Foundation of FirstHealth's COVID-19 Response Fund, visit our website.