Nana & Papa's Old Fashion Burgers has been serving up Moore County with smiles and delicious home cooking for two years now.
Lisa and Dwight Young—or Nana and Papa, respectively—travel about the county in their roaming restaurant to provide homestyle meals on the go, even during these trying times.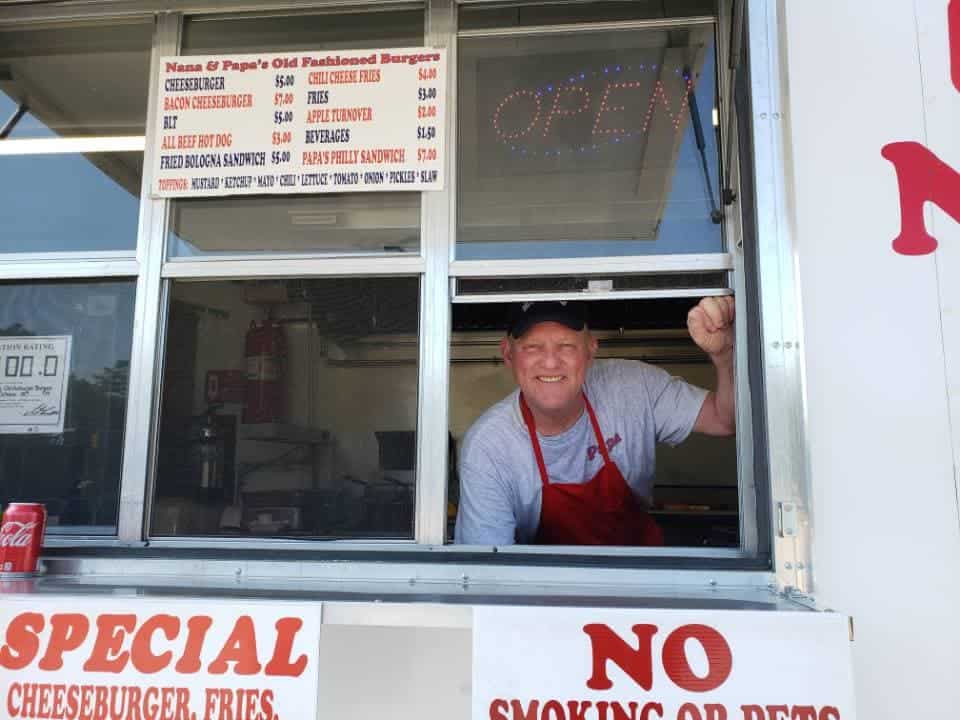 Though burgers are their specialty, Nana and Papa offer more than just their namesake. In addition to old fashion burgers, Nana & Papa's also serves hot dogs, Philly steak and cheese, fried bologna sandwiches, string fries, apple pies, and ice-cold drinks.
The bestselling item on the menu, however, is the ten dollar combo meal.
"For just ten dollars, you get a cheeseburger, fries, an apple turnover, and a drink," explained Dwight. "We have people that come by every day we're open just for this good, old-fashioned meal."
It's tried and true; once customers get a taste of Nana & Papa's cooking, they're hooked.
Customers keep coming back for more, chasing the food truck across Moore County. It's not uncommon to see eager customers lining up before business is even open for the day.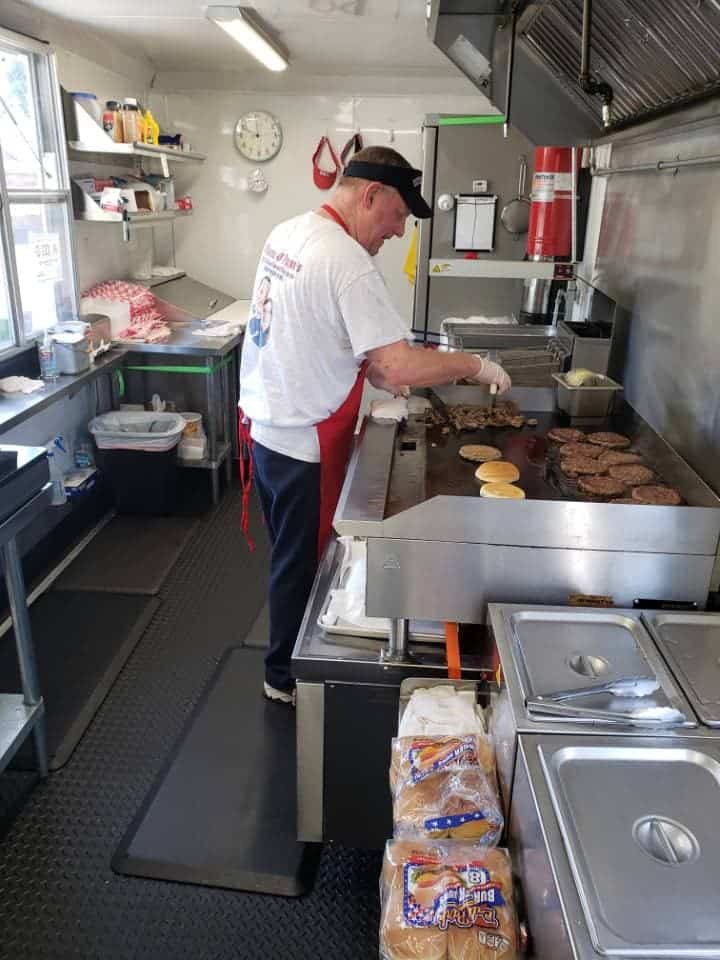 Currently, the couple alternates between three different locations during the week: Pony Espresso in Southern Pines on Thursdays, the intersection of 211 and 73 (across from Pastimes Antiques) in West End on Fridays, and Harris Teeter in Pinehurst on Saturdays and Mondays. They are open for business from 11:00AM to 3:00PM all four days, weather permitting.
According to Papa (Dwight Young), inspiration for their roving restaurant struck after visiting Burg-Dog Grill in Shallotte, North Carolina.
"We had such a good time just enjoying the company and the food," explained Dwight. "We realized that we, too, wanted to serve people food that they could really, really enjoy."
The restaurant on wheels sports a 100% sanitation grade—a title it has held on to for the last three inspections. In addition to being exceptionally clean, Nana and Papa serve only high quality, responsibly sourced ingredients. The couple refuses to compromise on quality, ensuring their customers receive only the best.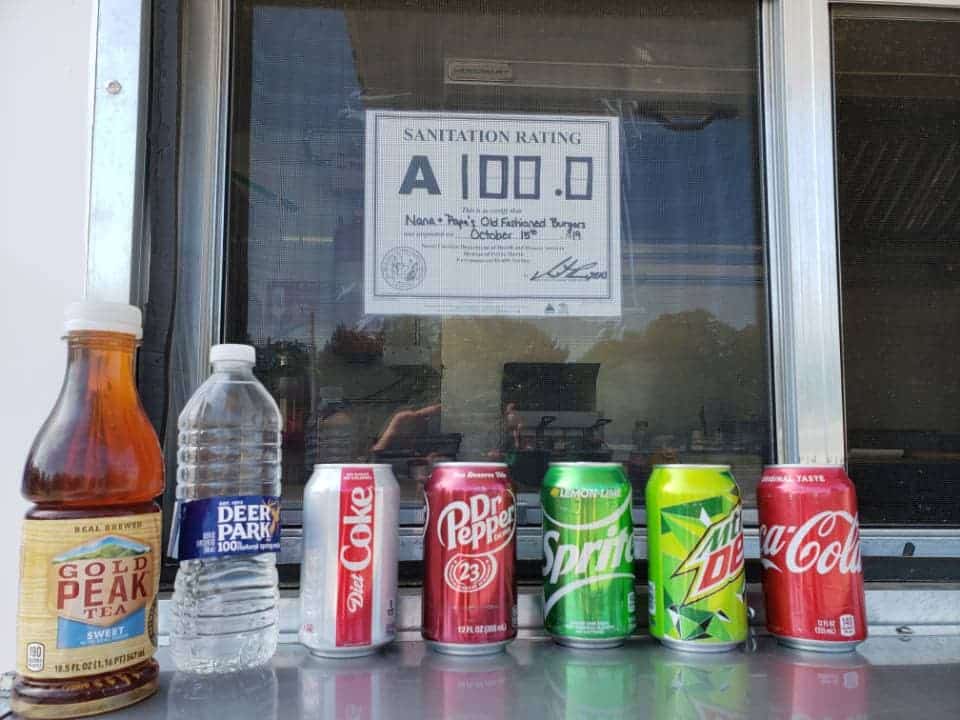 Despite Nana & Papa's rapid success and ever growing popularity, the couple remains humble.
"We give all the credit to the Lord because He is behind everything," concluded Dwight Young.
To find out more about Nana & Papa's Old Fashion Burgers or to review their day-to-day schedule, call (910) 639-2861 or visit them on Facebook under the handle Nana & Papa's Old Fashioned Burgers.