Peter Wyckoff has lived in Seven Lakes West for the past 11 years and can be found out on the golf course three times a week.  Living just down the road from Beacon Ridge, some would say this is common, but what's unique is that Peter is 92 years old.
Peter may be the only golfer in Seven Lakes who shoots a score below his age – usually in the mid-80s.
"I was a fairly good golfer 70 years ago; now I'm okay," Peter said. "I've always been healthy. My father lived to 97. I guess I got his genes. I look like him."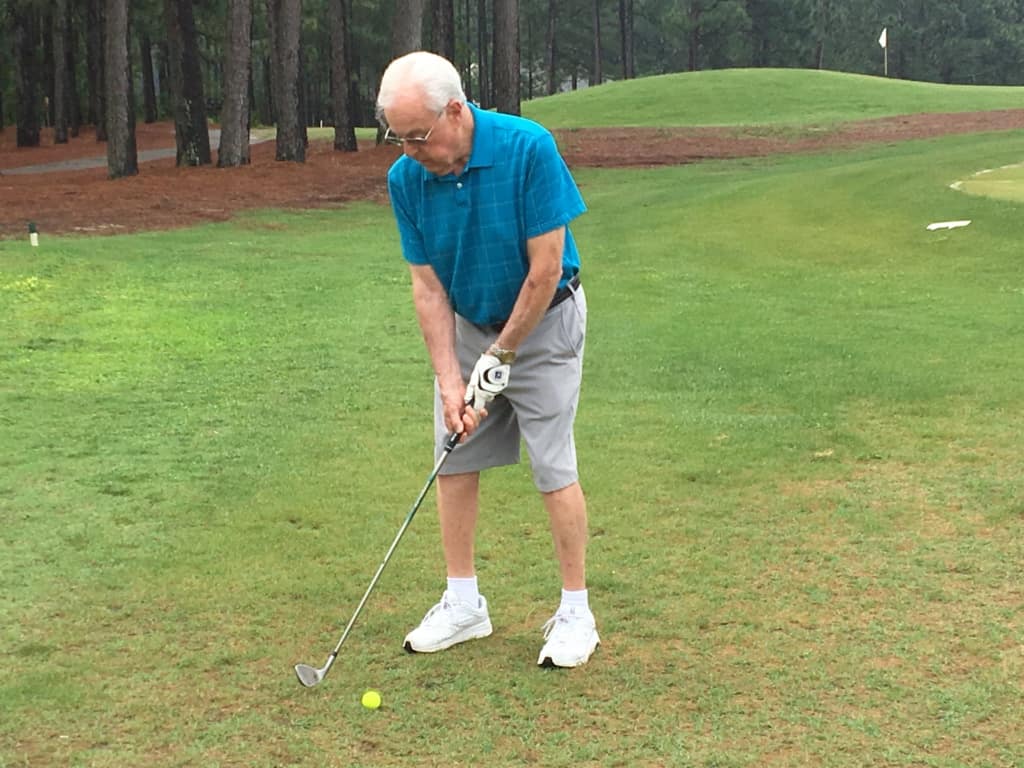 While growing up, Peter's grandparents owned a home outside of Montisello in New York. Every summer his family would go to visit. It was a gated community – like Seven Lakes – and it had a 9-hole golf course.
"My father took me out to hit golf balls in my teens," he explained. "I started playing. After I started working in college, I joined a country club in New Jersey."
Peter made a career for himself in the music industry, but never lost sight of his golfing hobby. He worked up until the age of 84 before retiring. Now, there is nothing stopping him from golf.
He claims that his best achievement in his golfing career is shooting a 69. While he has been golfing for seven decades, he admits he may be losing his touch.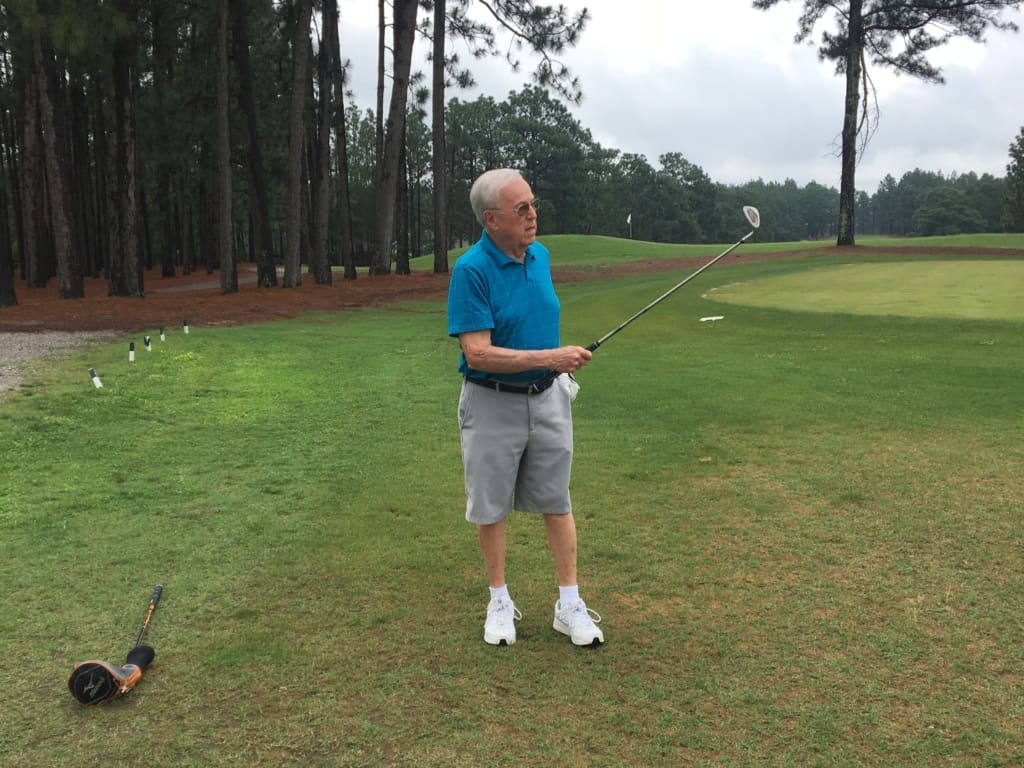 "I'm fairly steady.  I hit the ball shorter than I used to," Peter said.  "I putt and chip adequately, and I score decently average."
Peter would encourage anyone to take up golf.  He believes the best way to start is to find a good professional golfer and get some lessons.
"I just went out and played," he said. "I've never had an official lesson that I can remember in my life. I need them, but it's too late to worry now."
Peter typically golfs at Beacon Ridge. He golfs with the Men's Golf Association on Wednesdays, and he plays on Mondays and Fridays at 8:30am with a group.
"We all play together; we enjoy each other's company. We've been doing it for years," he said. "I like the people. It's good, fun, and competitive."