With the summer heat and holiday movies on television, Christmas in July also means the kickoff of registration and sponsorships for local nonprofit, Christmas for Moore. With the mission of matching Moore County residents in need at Christmas with local sponsors, the group will do things differently for 2020 with no in-person registration and instead have both online registration for those in need and for sponsors to sign up to support registered families and individuals.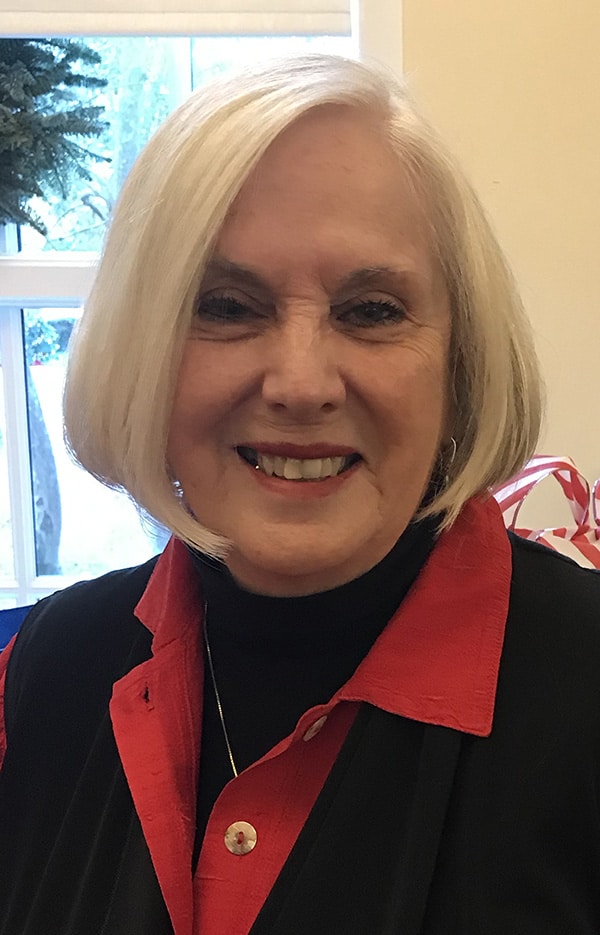 "Due to the COVID-19 pandemic, everyone has had to adapt to changes, and our group is no exception," says Eleanora Voelkel, Christmas For Moore chair.
"We recognize our community's needs are going to be greater in 2020 with the Moore County unemployment rate rising to more than 12 percent, and we also knew that due to social distancing concerns, having more than 500 families meet face-to-face with our board and volunteers would need to change to protect everyone."
Putting safety concerns first, Christmas For Moore registration for those in need is available on at the group's website, www.christmas4moore.org, where residents can register completely, or opt to print a registration form and return it by mail. Proof of Moore County residence is still required for all program participants. Paper registration forms with instructions and return envelopes are also available for pick up at these five locations in Moore County:
Boys and Girls Club of the Sandhills, 160 Memorial Park Ct. Southern Pines, NC 28387;
Sandhills/Moore Coalition for Human Care, 1500 W. Indiana Ave. Southern Pines, NC 28387;
Northern Moore Family Resource Center, 116 South Horner St, Robbins, NC 27325;
Department of Social Services, 1036 Carriage Oaks Dr. Carthage, NC 28327; and
Moore Free & Charitable Clinic 211 Trimble Plant Rd Southern Pines, NC 28387.
With so many residents coping with the economic impacts of the pandemic, Christmas For Moore anticipates even more families in need of support, which increases the group's needs for additional sponsors. The group supported more than 1,600 residents for Christmas in 2019.
"We are asking sponsors to complete the sponsorship form online as early as possible as we prepare for the holiday season," Voelkel says. "Individuals, civic clubs, groups and churches can register and select individuals or families to support for Christmas."
Christmas For Moore asks that sponsors provide an item of clothing and a household item or age-appropriate toy totaling approximately $40 per person. Additionally, sponsors are encouraged to provide a grocery gift card based on the size of the family adopted.
Since the group's inception in 2015, the reach to its Moore County neighbors has nearly doubled.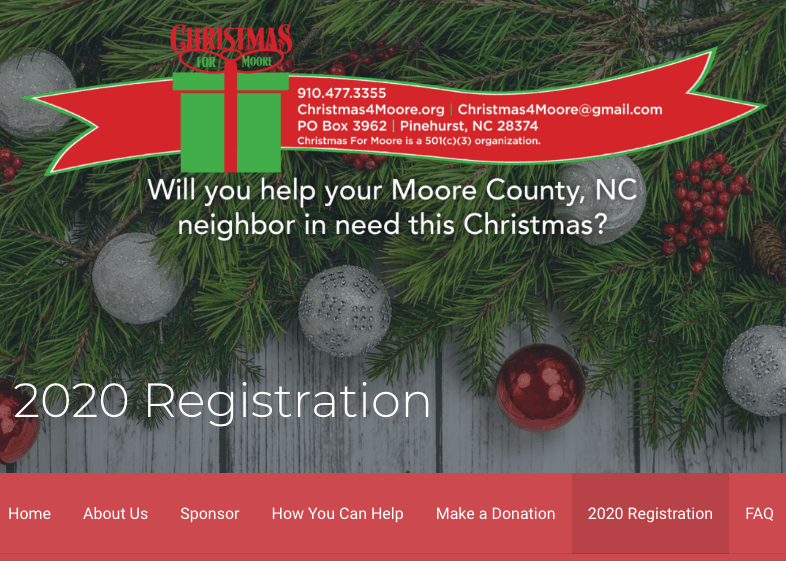 "We thank the community for your amazing support each year," Voelkel adds. "Our sponsors and donors have made it possible for us to reach these neighbors without ever having to turn away any qualified family, and we pray this year will be the same. Together, we can touch our neighbors with love and support in this upcoming season of giving."
For more information on registering to be sponsored or becoming a sponsor for Christmas For Moore, call or text 910-477-3355, email christmas4moore@gmail.com or visit www.Christmas4Moore.org. To assist with a donation, checks may be mailed to Christmas for Moore, P.O. Box 3962, Pinehurst, N.C., 28374. All donations are tax-deductible.