Hola! Today we are going South of the Boarder to Casa Garcia.
They have been a long-time resident of Seven Lakes and have recently had a complete makeover inside. The staff is very friendly, the service is great.
Looking for great Mexican food? Look no further! Casa Garcia has something for everyone.
One of my favorites is the Texas Burrito. It is a big burrito, so bring your appetite! It is loaded with shrimp, steak, chicken, peppers, onions, and cheese – with their great queso cheese smothered on top.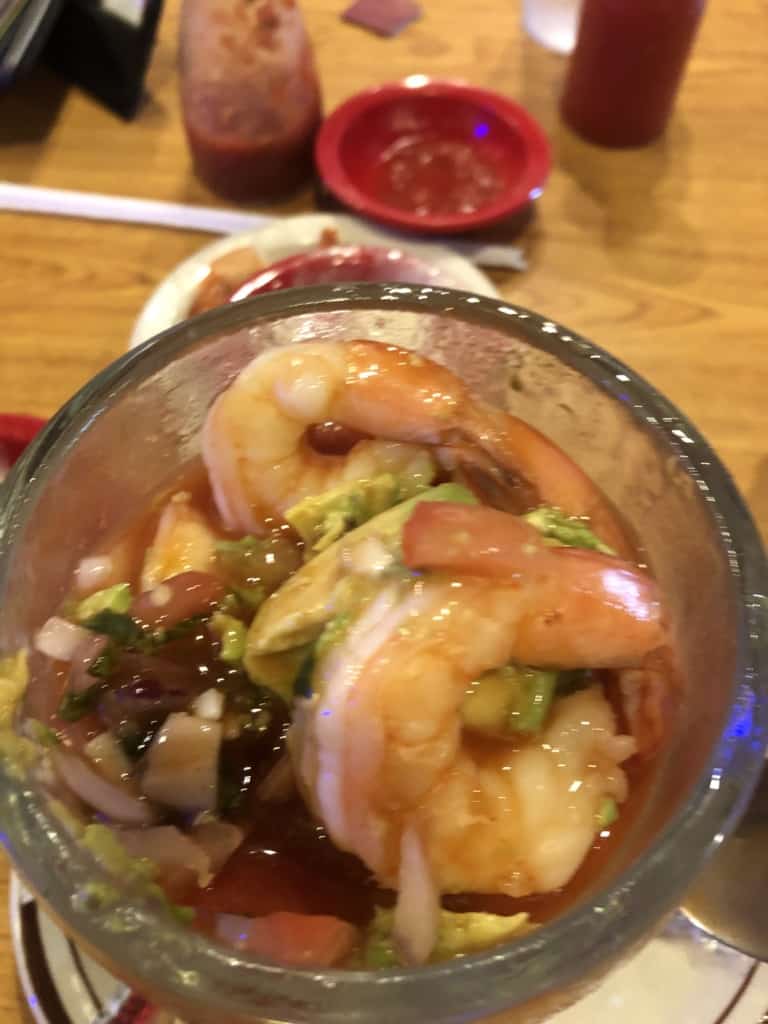 If chicken is your craving, then try their Chicken Fundido or Pollo Garcia. They both have onions and mushrooms on top, smothered in cheese, served with rice and beans. The difference is Pollo Garcia is a full chicken breast with peppers and spinach on top. They are both very good.
If seafood is on your mind, then try their Shrimp Cocktail. This is not your traditional Shrimp Cocktail. They give you lots of big shrimp. It comes in a big glass with avocado, onions, and a great tomato juice with cilantro and other spices. Pair it with a couple of shrimp or fish tacos, and you will walk out of there stuffed!
The best thing is the affordability. You get a lot for your money.
So if you're looking to take your family out for a great meal, great service, at a great price, try Casa Garcia. I only mentioned a few of my favorites. If you have not tried any of them, I hope you will. I am sure you can find something delicious to eat on their menu.
Adios till next month!
Casa Garcia is located at 4245 Seven Lakes Plaza in West End. Order to-go at (910) 673-1276.