On Wednesday, July 29th, Rodney Godwin gave a special birthday concert for longtime North Side resident Al Reed who was turning 99 years old.
Al has been living in Seven Lakes North since 1984, and has continued to travel, be active, and play online chess with people from around the world in recent years.
When Al's wife of 15 years, Lisa, requested a concert from Rodney, he happily agreed. In fact, it was Rodney's birthday too, and he would be celebrating 50 years of life.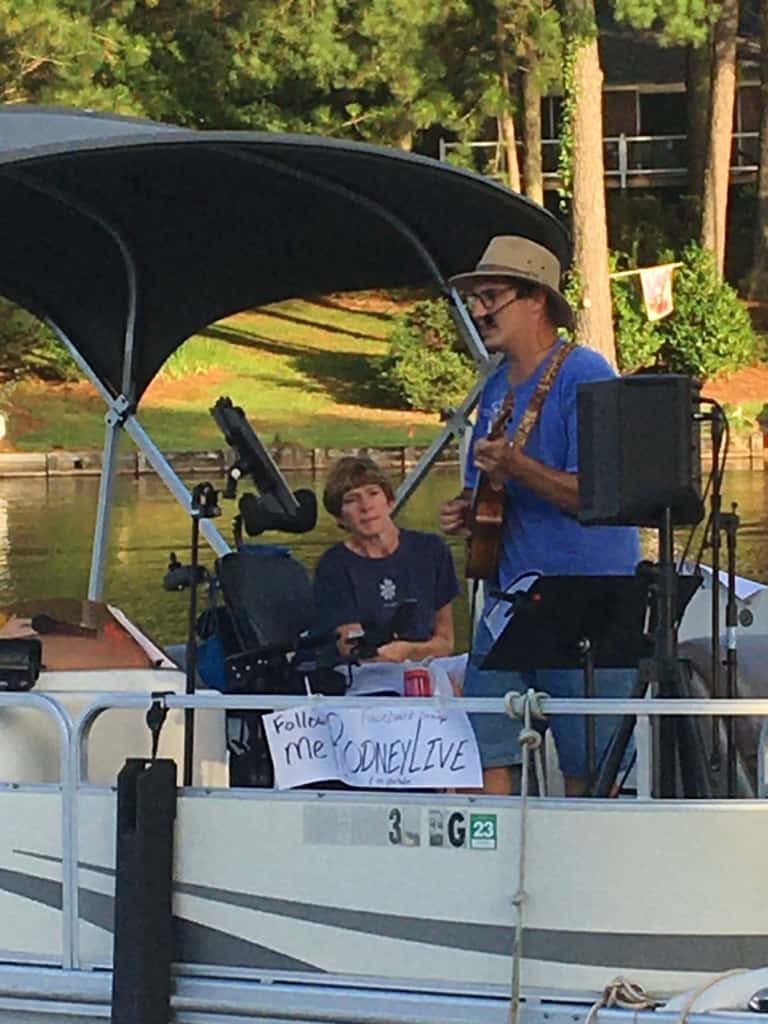 "I've known Rodney for a couple of years. He's spreading joy," Lisa said. "You can tell he loves what he does.
Lisa was planning on celebrating a quiet birthday for Al due to COVID-19 and not being able to go out to celebrate. Thanks to Rodney, the World War II Navy Veteran was able to have a lakeside concert to remember the day.
Sally Wofford, who attended the concert with her two girls, was also celebrating her birthday.
Rodney began the concert by acknowledging Al's service. He started with "God Bless America" and "God Bless the USA."
Then, the fleet of more than 20 boats and home spectators joined in to sing "Happy Birthday" to Al. They ended with cheers, honking, and Rodney blowing into his conch shell.
Cupcakes were provided at the event by Heather Watkins-Vaughan.
Rodney proceeded to do a live concert for Al and included the song "Stayin' Alive" by the Bee Gees.
"I think we all need to stay alive this year and sing this for the 100th birthday," Rodney said.