The Encore Center is once again proud to present an outdoor and socially-distanced production. In these unusual times, our traditional theatre space is not an option, so we are inviting audiences to enjoy The Brothers Grimm Spectaculathon under the stars!
As with our recent production, this option will provide our community the opportunity to partake in live theatre performances in a way that ensures as safe an experience as possible. Even in our outdoor spaces, we are limiting the number of audience members. Individuals or groups who reserve tickets together will be assigned an area socially distanced from all other theatre goers, and bringing your own lawn chairs diminishes the risk of contact exposure to germs.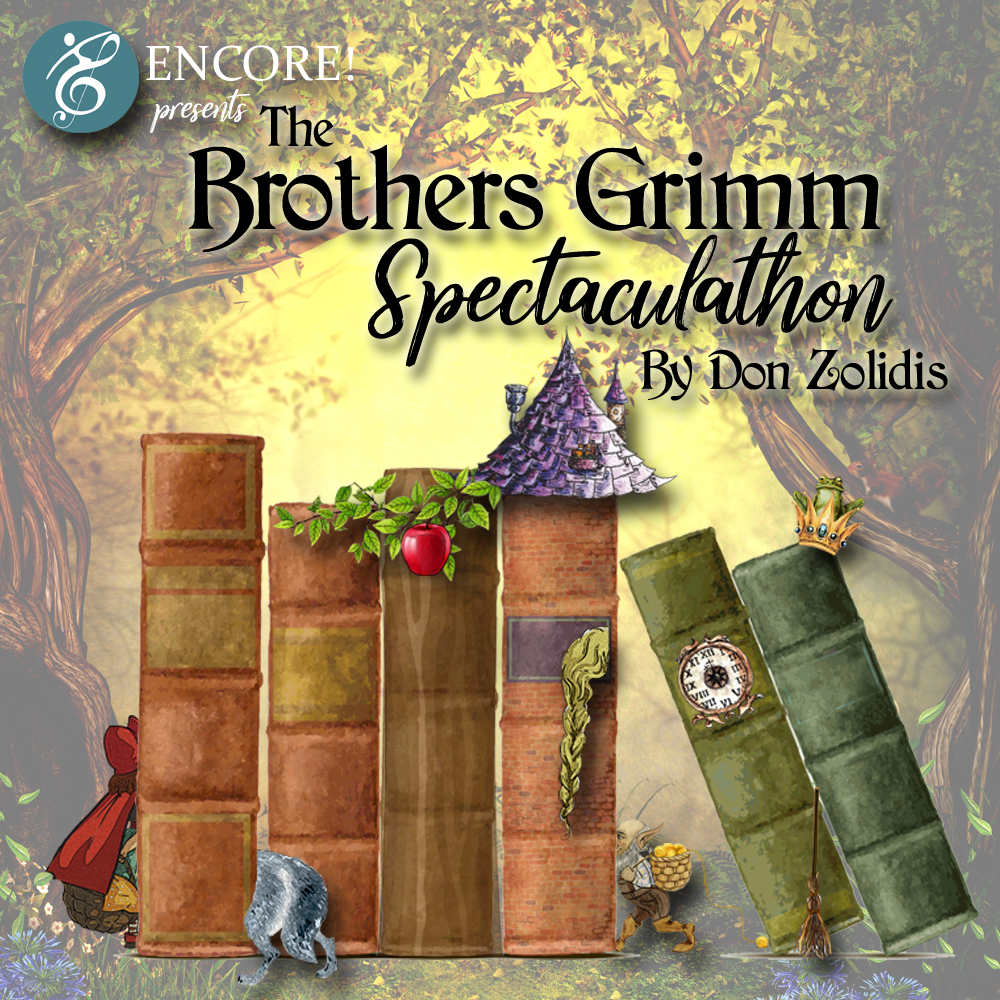 And with all that is going on these days, The Brothers Grimm Spectaculathon is the perfect date night or family stay-cation escape right here in Moore County. This show flips the fairy tales of the Brothers Grimm on their heads in a fast-paced, rollicking ride as two narrators and four actors attempt to combine all 209 stories including classics like "Snow White", "Rapunzel", "Cinderella", and "Hansel and Gretel" to more bizarre,
obscure stories like "The Devil's Grandmother" and "The Girl Without Hands". This wild, free-form comedy with lots of audience participation and madcap fun is suggested for audience members ages 8 and up, making it a great show for your family to enjoy under the stars in our new, outdoor venue!
To best serve our whole community, performances will be held in our outdoor space at 160 E New Hampshire Avenue in Downtown Southern Pines on Friday, October 16 and Saturday, October 17 at 7:00 pm and Sunday, October 18 at 4:00 pm and the Foxfire Village Green Park (10 South Shamrock Drive in Foxfire Village) on Friday, October 23 and Saturday, October 24 at 7:00 pm. General admission is just $10, or add to the fun
by reserving a VIP spot for $20, which includes premium seating and a basket of chef-curated snacks and beverages.
Seating is limited, so we encourage audience members to reserve your tickets in advance. For tickets or more information about The Brothers Grimm Spectaculathon, or our other upcoming productions, visit our website EncoreCenter.net or by calling (910) 725-0603.