Jason Grooms, R.N., has been recognized as a DAISY Award winner by FirstHealth of the Carolinas.
Grooms, a nurse who works at Moore Regional Hospital, was nominated by a patient who he cared for.
"Jason provided excellent care, going above and beyond normal job duties," the patient wrote following a gallbladder surgery. "I felt alone because I didn't have family with me due to COVID-19, but after talking with Jason, I no longer felt like I was going through this by myself."
The patient said Grooms answered questions and made sure to explain all the care they received.
"One minute we talked about the importance of probiotics and the next visit Jason surprised me by bringing me yogurt. He is very professional yet talks to you like you are a member of his own family," the patient wrote. "He makes me feel like I can conquer what I am going through to come out stronger on the other side."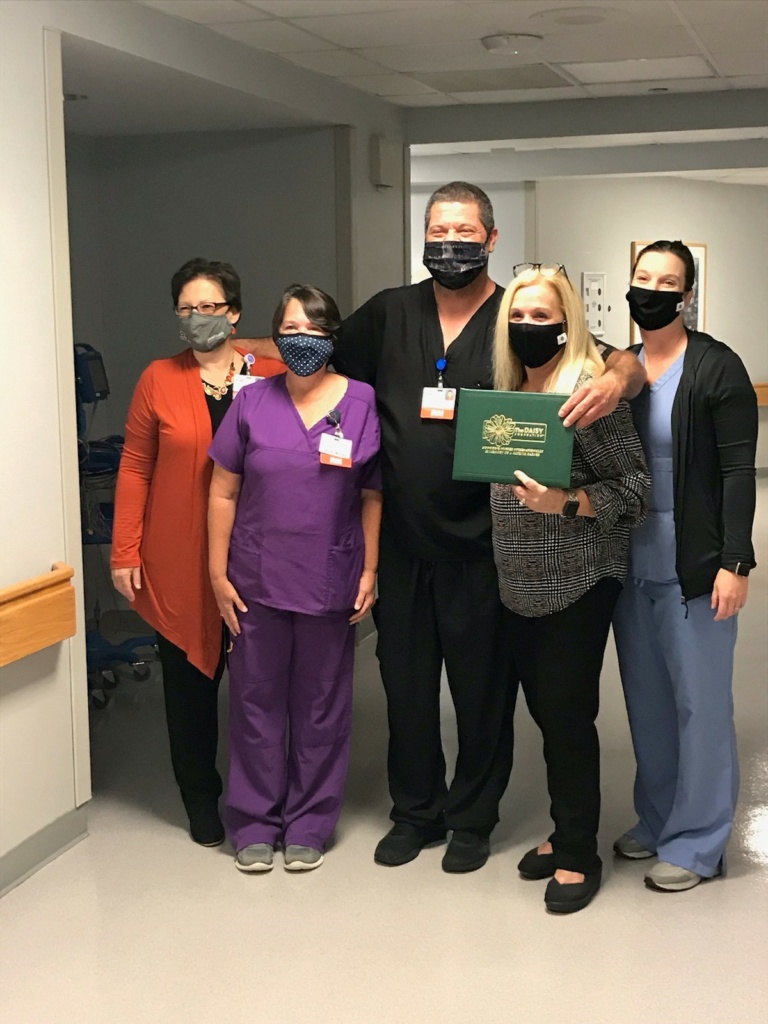 Tammy Hussey, Grooms' manager on the First Surgical (SG1) team, said he is a dedicated nurse committed to excellence.
"When COVID-19 started, Jason came to me as a leader and offered to work on other floors to keep other nurses from having to put themselves at risk," Hussey said. "Jason goes above and beyond what is expected. Coworkers, family members and patients constantly sing his praises. Jason not only gives SG1 patients excellent care, but when called, he will go anywhere in the hospital to help care for people."
Hannah McNeill, a nurse manager for FirstHealth's Orthopaedics and Urology team, echoed those thoughts, saying Jason's example during the pandemic stands out.
"Jason is the perfect example of what it means to care for people. He always puts the patient's needs first, and it is obvious that he has a true passion for nursing," McNeill said.
The DAISY Award for Extraordinary Nurses was established by the Daisy Foundation, a not-for-profit, based in Glen Ellen, Calif. The foundation was started by family members in memory of J. Patrick Barnes, who died at the age of 33 from complications of Idiopathic Thrombocytopenic Purpura, a little known but not uncommon auto-immune disease.
The care Barnes and his family received from nurses inspired this unique means of thanking nurses for making a profound difference in the lives of their patients and patients' families. Today, there are more than 2,800 health care facilities in all 50 states and 17 other countries honoring their nurses with the DAISY Award.
FirstHealth of the Carolinas, which includes Moore Regional Hospital, Moore Regional Hospital – Richmond, Moore Regional Hospital – Hoke and Montgomery Memorial Hospital, recognizes an extraordinary nurse each month, and has since 2014.
For more information on the DAISY Award, or to nominate a deserving nurse, visit FirstHealth's website.